The HSBC in Oman is one top bank in this country where they offer many financial services and products. They have many branches and offsite ATM Locations spread throughout Oman. The branch here had been operating since the year 1948.
Also Read: List of Bank Muscat Branches and ATMs in Oman
With the many years of providing financial needs to this bank's clients in Oman, it received the many first experiences like international ATM cash withdrawals, online banking systems, and provide commercial electronic banking.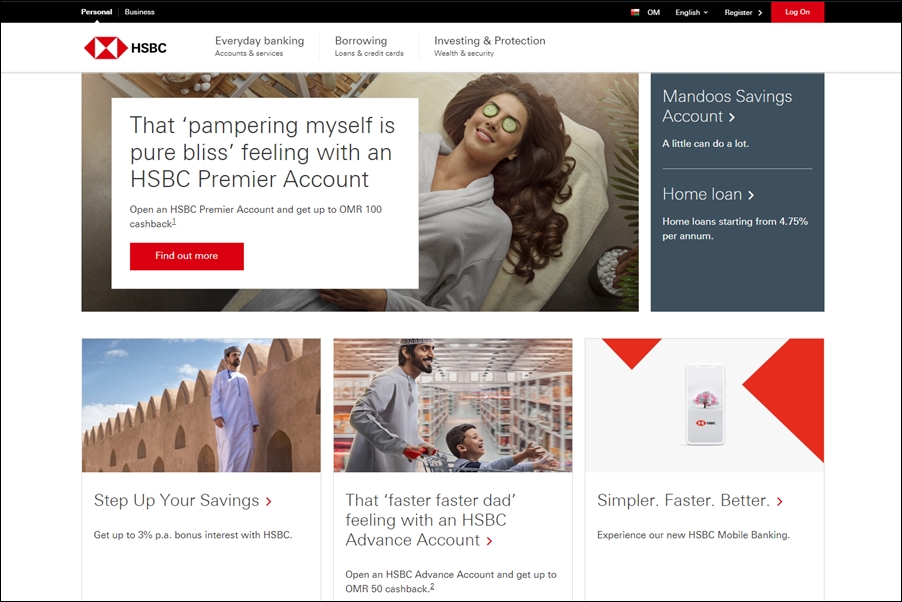 HSBC Branches And ATM Machines In Oman
Below is the list of HSBC found in Oman, including their address location. So it will be easier for you to check if the branch is in your area, please do a "CTRL+F" search on your keyboard and type the bank name or location.
Al Khuwair
Location: Al Khuwair Street, Al Khuwair, Muscat. Oman,
SWIFT: BBME OMRX
Sunday – Thursday: 8:00 – 14:00
Head Office
Location: Al Khuwair Street, Al Khuwair, Muscat. Oman
Sunday – Thursday: 8:00 – 14:00
MSQ Csu
Location: Al Bashair Street, MSQ, Muscat. Oman
Sunday – Thursday: 09:00 to 21:00
Azaiba
Location: Muscat, Azaiba, Muscat. Oman,
SWIFT: BBME OMRX
Sunday – Thursday: 8:00 – 14:00
Qurum branch
Location: Al Nahdah Street, Qurum. Bousher, Muscat. Oman,
SWIFT: BBME OMRX
Sunday – Thursday: 8:00 – 14:00
Mina Al Fahal
Location: Sayh Al Malih Street, Mina Al Fahal, Muscat. Oman,
SWIFT: BBME OMRX
Sunday – Thursday: 8:00 – 14:00
Ruwi High Street
Location: Souq Ruwi Street, Ruwi, Muscat. Oman,
SWIFT: BBME OMRX
Open today: 8:00 to 14:00
Sunday – Thursday: 8:00 – 14:00
Madinat Al Nadha
Location: Al Amarat, Al Amirat, Muscat. Oman,
SWIFT: BBME OMRX
Sunday – Thursday: 8:00 – 14:00
Masker Al Murtaffa
Location: Al Murtafah Street, Seeb, Muscat. Oman,
SWIFT: BBME OMRX
Sunday – Thursday: 8:00 – 14:00
Muscat City Center
Location: Seeb Street, Seeb, Muscat. Oman,
SWIFT: BBME OMRX
Sunday – Thursday: 8:00 – 20:00
Al Khoudh
Location: Al Mazoun Street, Khoudh, Muscat. Oman,
SWIFT: BBME OMRX
Sunday – Thursday: 8:00 – 14:00
Seeb
Location: Wadi Al Bhaiyas Street, Seeb, Muscat. Oman,
SWIFT: BBME OMRX
Sunday – Thursday: 8:00 – 14:00
Barka
Location: Barka, Barka, Batinah. Oman,
SWIFT: BBME OMRX
Sunday – Thursday: 8:00 – 14:00
Sumail
Location: Samail, Sumail, Al Dhakhliya. Oman,
SWIFT: BBME OMRX
Sunday – Thursday: 8:00 – 14:00
Quriyat
Location: Al-Hesn Street, Quriyat, Quriyat, Muscat. Oman,
SWIFT: BBME OMRX
Sunday – Thursday: 8:00 – 14:00
Wadi Tayeen
Location: Dima Wattayeen, Wadi Tayeen , Al Sharqiya. Oman,
SWIFT: BBME OMRX
Sunday – Thursday: 8:00 – 14:00
Mussanna
Location: Al Masnaah, Mussanna, Batinah. Oman,
SWIFT: BBME OMRX
Sunday – Thursday: 8:00 – 14:00
Seih Al Qatana Jabel Akhdhar
Location: Sayq, Jabel Akhdhar , Al Dhakhliya. Oman,
SWIFT: BBME OMRX
Sunday – Thursday: 8:00 – 14:00
Ibra Branch
Location: Ibra, Ibra, Al Sharqiya. Oman,
SWIFT: BBME OMRX
Sunday – Thursday: 8:00 – 14:00
Rustaq
Location: RuStreetaq, Rustaq, Batinah. Oman,
SWIFT: BBME OMRX
Sunday – Thursday: 8:00 – 14:00
Suwaiq
Location: Al Suwayq, Suwaiq, Batinah. Oman,
SWIFT: BBME OMRX
Sunday – Thursday: 8:00 – 14:00
Tiwi
Location: Tiwi, Tiwi, Al Sharqiya. Oman,
SWIFT: BBME OMRX
Sunday – Thursday: 8:00 – 14:00
Firq
Location: Firq, Nizwa, Firq, Al Dhakhliya. Oman,
SWIFT: BBME OMRX
Sunday – Thursday: 8:00 – 14:00
Sinaw
Location: Sinaw, Sinaw, Al Sharqiya. Oman,
SWIFT: BBME OMRX
Sunday – Thursday: 8:00 – 14:00
Khaboura
Location: Souq Al Khabourah Street, Khabourah, Batinah. Oman,
SWIFT: BBME OMRX
Sunday – Thursday: 8:00 – 14:00
Sur
Location: Sur, Sur, Al Sharqiya. Oman,
SWIFT: BBME OMRX
Sunday – Thursday: 8:00 – 14:00
Saham
Location: Saham, Saham, Batinah. Oman,
SWIFT: BBME OMRX
Sunday – Thursday: 8:00 – 14:00
Sohar Al Hambar
Location: Sohar Street, Sohar, Batinah. Oman,
SWIFT: BBME OMRX
Sunday – Thursday: 8:00 – 14:00
Yanqul
Location: Yanqul – Ad Dreez Rd, Yanqul, Al Dhahira. Oman,
SWIFT: BBME OMRX
Sunday – Thursday: 8:00 – 14:00
Wadi Hibi
Location: Wadi Haybi Rd, Wadi Hibi, Batinah. Oman,
SWIFT: BBME OMRX
Sunday – Thursday: 8:00 – 14:00
Jalan Bani Bu Ali
Location: Jalan Bani Buali, Jalan Bani Bu Ali , Al Sharqiya. Oman,
SWIFT: BBME OMRX
Sunday – Thursday: 8:00 – 14:00
Sleef
Location: Ibri-Hafeet Rd, Sleef, Al Dhahira. Oman,
SWIFT: BBME OMRX
Sunday – Thursday: 8:00 – 14:00
Sohar Industrial
SLocation: ohar, Sohar, Batinah. Oman,
SWIFT: BBME OMRX
Sunday – Thursday: 8:00 – 14:00
Dank
Location: Dank Rd, Dank, Al Dhahira. Oman,
SWIFT: BBME OMRX
Sunday – Thursday: 8:00 – 14:00
Sinainah
Location: As Sunainah, Sinainah, Al Dhahira. Oman,
SWIFT: BBME OMRX
Sunday – Thursday: 8:00 – 14:00
Mahadha
Location: Mahdah, Mahadha, Buraimi. Oman,
SWIFT: BBME OMRX
Sunday – Thursday: 8:00 – 14:00
Dibba
Location: Corniche Streetreet 101, Dibba, Musandam. Oman,
SWIFT: BBME OMRX
Sunday – Thursday: 8:00 – 14:00
Khasab
Location: Al Khasab, Khasab, Musandam. Oman,
SWIFT: BBME OMRX
Sunday – Thursday: 8:00 – 14:00
Haima
Location: Haima, Haima, Al Wusta. Oman,
SWIFT: BBME OMRX
Sunday – Thursday: 8:00 – 14:00
Al Kahel
Location: Al Kahel, Al Kahel , Dhofar. Oman,
SWIFT: BBME OMRX
Sunday – Thursday: 8:00 – 14:00
Marmul
Location: Marmul, PDO Marmul Camp, Marmul, Al Wusta. Oman,
SWIFT: BBME OMRX
Sunday – Thursday: 8:00 – 14:00
Sadah
Location: Sadah, Sadah, Dhofar. Oman,
SWIFT: BBME OMRX
Sunday – Thursday: 8:00 – 14:00
Salalah
Location: Al Matar Street, Salalah, Dhofar. Oman,
SWIFT: BBME OMRX
Sunday – Thursday: 8:00 – 14:00
Salalah
Location: 23rd July Street, Salalah, Dhofar. Oman
Sunday – Thursday: 8:00 – 14:00
Mazyounah
Location: Al Mazyunah, Mazyounah, Dhofar. Oman,
SWIFT: BBME OMRX
Sunday – Thursday: 8:00 – 14:00
Dhalkut
Location: Dhalkut, Dhalkut, Dhofar. Oman,
SWIFT: BBME OMRX
Sunday – Thursday: 8:00 – 14:00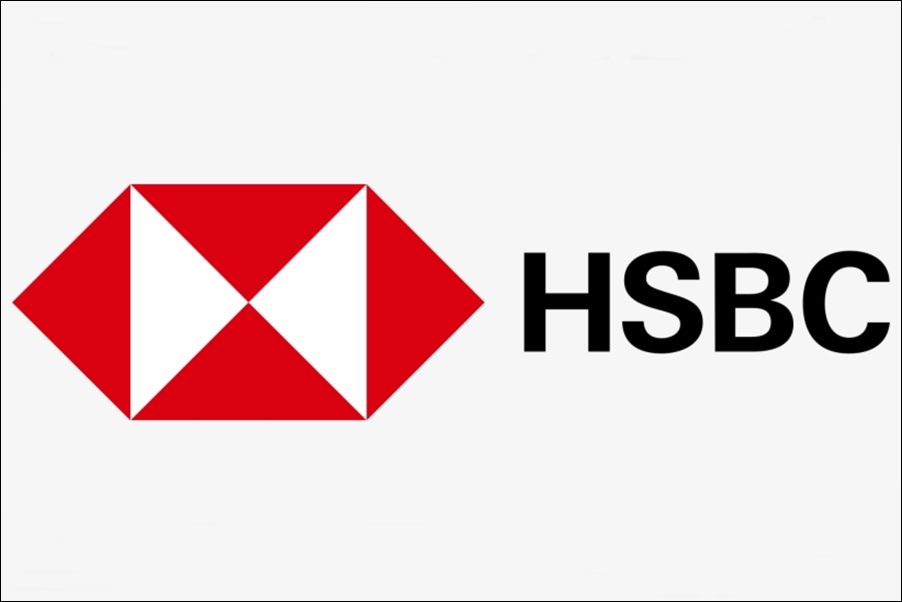 List of HSBC ATMs Locations in Oman
Fahud ( offsite ATM )
Fahud, Fahud, Al Dhakhliya. Oman
Bisiya (offsite ATM )
Bisiya, Bisya, Al Dhakhliya. Oman
Haima Branch ATM
Haima, Haima, Al Wusta. Oman
Adam (offsite ATM )
Adam, Adam, Al Dhakhliya. Oman
Sleef Branch ATM
Ibri-Hafeet Steet, Sleef, Al Dhahira. Oman
Al Maha Satation Iraaqi Sleef ( off-site ATM )
Al Iraaqi, Al Araqi, Al Dhahira. Oman
Bahla Branch ATM
Bahla, Bahla, Al Dhakhliya. Oman
Manah ( offsite ATM )
Manah, Manah, Al Dhakhliya. Oman
Firq Branch ATM 1
Firq Nizwa , Firq, Al Dhakhliya. Oman
Firq Branch ATM 2
Firq Nizwa , Firq, Al Dhakhliya. Oman
Al Hamra (offsite ATM )
Al Hamra, Al Hamra, Al Dhakhliya. Oman
Nizwa Souq ( off-site ATM )
Nizwa, Nizwa, Al Dhakhliya. Oman
Nizwa Ghaftain ( off-site ATM )
Nizwa, Nizwa, Al Dhakhliya. Oman
Dank Branch ATM
Dank Steet Dank , Dhank, Al Dhahira. Oman
Sinaw Branch ATM 1
Sinaw, Sinaw, Al Sharqiya. Oman
Sinaw Branch ATM 2
Sinaw, Sinaw, Al Sharqiya. Oman
Yanqul Branch ATM
Yanqul – Ad Dreez Steet, Yanqul, Al Dhahira. Oman
Izki New( offsite ATM )
Izki-Firq road, Izki, Al Dhakhliya. Oman
Jabil Al Akhdar Branch
sayq, Jabel Akhdhar , Al Dhakhliya. Oman
Al Mudhaibi (offsite ATM )
Al Mudaybi, Al Mudgaibi, Al Sharqiya. Oman
Al Hijj (offsite ATM)
Mahout, Mahoot, Al Wusta. Oman
Rustaq Branch ATM
RuStreetaq, Rustaq, Batinah. Oman
Rustaq ATM (offsite ATM)
RuStreetaq, Rustaq, Batinah. Oman
Nakhal ( offsite ATM )
Nakhal, Nakhal, Batinah. Oman
Sumail Branch ATM
Samail, Sumail, Al Dhakhliya. Oman
Ibra Branch ( Off-site ATM )
Ibra, Ibra, Al Sharqiya. Oman
Ibra Branch
Ibra, Ibra, Al Sharqiya. Oman
Bidaya (offsite ATM )
Bidaya, Bidaya, Batinah. Oman
Khaboura Off-site ATM
Al Khaburah , Khabourah, Batinah. Oman
Khadhra Al Sad ( off-site ATM )
BatinahHwy, Rustaq, Batinah. Oman
Khaboura Branch ATM
Souq Al Khabourah Street, Khabourah, Batinah. Oman
Tharmad ( Wudam off-site ATM )
1 Hwy Tharmad Br 361 Al Mudayq , Tharmad, Batinah. Oman
Suwaiq Souq Branch ATM
Al Suwayq , Suwaiq, Batinah. Oman
Mussanna Branch ATM
Al Masnaah , Mussana, Batinah. Oman
Mussanna Branch ATM
Al Masnaah , Mussana, Batinah. Oman
Saara Al Jadeeda Branch ATM
Al Buraimi , Saara Al Jadeeda, Buraimi. Oman
Saham Branch ATM 1
Saham, Saham, Batinah. Oman
Saham Branch ATM 2
Saham, Saham, Batinah. Oman
LuLu Hypermarket Barka ( offsite ATM
Lulu Barka , Barka, Batinah. Oman
Shell station Barka(offsite ATM )
Barka, Barka, Batinah. Oman
Barka Branch ATM
Barka, Barka, Batinah. Oman
Wadi Tayeen
Dima Wattayeen , Wadi Tayeen , Al Sharqiya. Oman
Al Kahel (off-site ATM)
Al Kahel, Al Jazir, Al Wusta. Oman
Al Maha Petrol station Mabellah(off-site ATM )
Al Mabellah Maha petrol Streetation near neStreeto, Mabellah, Muscat. Oman
Sohar Al Hamber Branch ATM
Sohar Streetreet, Sohar, Batinah. Oman
Al Khoudh Branch ATM
Al Mazoun Street, Al Khoudh, Muscat. Oman
Ministry of Defence ( MAM offsite ATM )
Al Murtafah Street, Seeb, Muscat. Oman
Muaskar Al Murtaffa Branch ATM 1
Al Murtafah Street, Seeb, Muscat. Oman
Muaskar Al Murtaffa Branch ATM 2
Al Murtafah Street, Seeb, Muscat. Oman
AL Mawaleh ( offsite ATM )
Al Barakat Street Sib, Al Mawaleh, Muscat. Oman
Burger King (offsite ATM)
Mawaleh South Oil Streetation, Al Mawaleh, Muscat. Oman
Muscat City Center Mawaleh branch ATM
Muscat City Center Seeb , Al Mawaleh, Muscat. Oman
Muscat City Center Mawaleh branch ATM
Muscat City Center Seeb , Al Mawaleh, Muscat. Oman
LuLu Hypermarket Burj Seeb ( offsite ATM )
Chaina Market ( offsite ATM)
China Market Mall Al Hail , Al Hail, Muscat. Oman
Al Maha Filling Station (off-site ATM ) Al Hail South
Al Hail South, Al Hail, Muscat. Oman
Seeb branch ATM 1
Wadi Al Bhaiyas Street, Seeb, Muscat. Oman
Seeb branch ATM 2
Wadi Al Bhaiyas Street, Seeb, Muscat. Oman
Shell station Muscat int, airport (offsite ATM )
Al Wave (offsite ATM )
Al Mwaleh North Near wave Maha Petrol Streetation, Al Mawaleh, Muscat. Oman
Muscat airport ATM (offsite)
Muscat Int Airport, Seeb, Muscat. Oman
Sohar Industrial
Sohar, Sohar, Batinah. Oman
Ghala (offsite ATM)
Muscat Express Way Ghala, Ghala, Muscat. Oman
Azaiba Branch ATM
Muscat, Azaiba, Muscat. Oman
Madinat Al Nahdhah Branch ATM
Al Amarat, Al Amirat, Muscat. Oman
Al Ghubrah ( offsite ATM )
Al Marafah Street, Al Ghoubrah, Muscat. Oman
Muscat Grand Mall (off-site ATM )
Muscat Grand Mall, Al Ghoubrah, Muscat. Oman
Wadi Bani Bu Khalid
Wadi Bani Khalid , Wadi Bani Bu Khalid, Al Sharqiya. Oman
Al Khuwair Souq ( offsite ATM -1 )
Souk Al Khuwair Street, Al Khuwair, Muscat. Oman
Al Khuwair Branch ATM
Al Khuwair Street, Al Khuwair, Muscat. Oman
Al Khuwair Branch ATM
Al Khuwair Street, Al Khuwair, Muscat. Oman
Head Office
Al Khuwair Street, Al Khuwair, Muscat. Oman
Head Office
Al Khuwair Street, Al Khuwair, Muscat. Oman
M Q Csu ( offsite ATM )
Sultan Qaboos Street Muscat , MSQ, Muscat. Oman
M Q Csu ( offsite CDM )
Sultan Qaboos Street Muscat , MSQ, Muscat. Oman
Al Fair Supermarket Sarooj ( offsite ATM )
Al fair supermarket Sarooj , Qurum, Muscat. Oman
Qurum Branch ATM
Al Nahdah Street, Qurum, Muscat. Oman
Qurum Branch ATM
Al Nahdah Street, Qurum, Muscat. Oman
Jalan Bani Bu Ali Branch ATM
Jalan Bani Buali , Jalan Bani Bu Ali, Al Sharqiya. Oman
CCC ( offsite ATM )
Al Qurum Complex Muscat , Qurum, Muscat. Oman
Shell Station Hatat House ( offsite ATM )
Hatat House Petrol Streetation, Al Wattiyah, Muscat. Oman
Mina Al Fahal Branch ATM
Sayh Al Malih Street, Mina Al Fahal, Muscat. Oman
Ruwi High street Branch ATM
Souq Ruwi Street, Ruwi, Muscat. Oman
PDO (offsite ATM)
Al Fahal Street Muscat , Mina Al Fahal, Muscat. Oman
Ruwi post office ( offsite ATM )
Ruwi PoStreet office , Ruwi, Muscat. Oman
Shell Filling Station Quriyat ( off-site ATM )
Quriyat, Quriyat, Muscat. Oman
Quriyat Branch ATM 1
Al-Hesn Street Quriyat, Quriyat, Muscat. Oman
Shinas Main Road ( off-site ATM )
Shinas, Shinas, Batinah. Oman
Al Aqur (offsite ATM )
Al Aqar – Hatta Steet, Al Aqur, Batinah. Oman
Al Askhkara (offsite ATM )
Al Ashkharah, Al Ashkhara, Al Sharqiya. Oman
Marmul Branch ATM
Marmul Road, Marmul, Al Wusta. Oman
Aseela (offsite ATM )
Aseela, Aseela, Al Sharqiya. Oman
Sur Branch ATM
Sur, Sur, Al Sharqiya. Oman
Madha branch
Madha, Madha, Musandam. Oman
Dibba Branch
Corniche Streetreet 101, Dibba, Musandam. Oman
Thumrait City ( off-site ATM )
Thumrait, Thumrait, Dhofar. Oman
Sadah Branch
Sadah, Sadah, Dhofar. Oman
Khasab Branch ATM
Khasab, Khasab, Musandam. Oman
Al Saada Sal ( offsite ATM )
Al Maha Petrol Streetation Salalah , Al Saada, Dhofar. Oman