The Oman Arab Bank was established in the year 1984. The bank has continuously expanded in the country to provide a comprehensive set of financial products and services to cater to their clients. They offer corporate banking, retail banking, project finance, investment banking, and many more.
Also Read: List of NBO Bank Branches and ATMs in Oman
Oman Arab Bank now has more than 65 branches and offices, and many offsite ATMs across the Sultanate which are supported by Arab Bank's branches.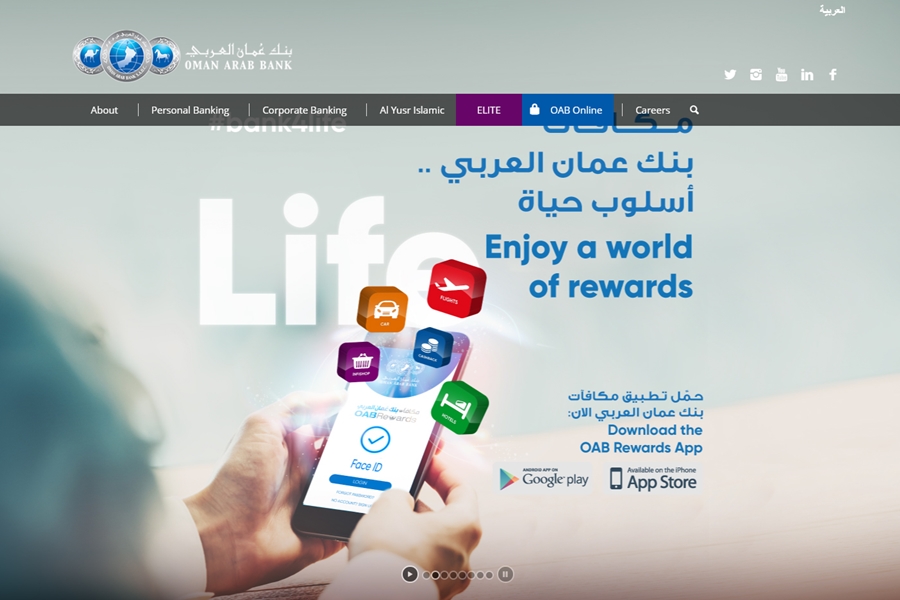 Oman Arab Bank Branches And ATM Machines In Oman
Below is the list of Oman Arab Bank found in Oman, including their address location. So it will be easier for you to check if the branch is in your area, please do a "CTRL+F" search on your keyboard and type the bank name or location.
Wadi Al Kabeer Branch, Muscat Area
Location: 63 St, Muscat, Oman
Tel: 24754765
Sunday – Thursday: 08:00AM – 02:00PM
Sohar Port Branch, Al Batina Area
Location: Service Rd, Liwa, Oman
Tel: 24754834
Sunday – Thursday: 08:00AM – 02:00PM
Barka Branch, Al Batina Area
Location: 1, Barka, Oman
Tel: 24754927
Sunday – Thursday: 08:00AM – 02:00PM
Al-Musannah Branch, Al-Batina Area
Location: 1, Al Masnaah, Oman
Tel: 24754397
Sunday – Thursday: 08:00AM – 02:00PM
Shinas Branch, Al Batina Area
Location: 1, Shinas, Oman
Tel: 24754871
Sunday – Thursday: 08:00AM – 02:00PM
Al Suwaiq Branch, Al Batina Area
Location: Al Suwayq, Oman
Tel: 24754909
Sunday – Thursday: 08:00AM – 02:00PM
Al Waqiba Branch, Al Batina Area
Location: شارع البطحة، Sohar, Oman
Tel: 24754869
Sunday – Thursday: 08:00AM – 02:00PM
Al Khabora Branch, Al Batina Area
1, Al Khaburah, Oman
Tel: 24754767
Sunday – Thursday: 08:00AM – 02:00PM
Falaj Al Qabail Branch, Al Batina Area
Location: Service Rd, Sohar, Oman
Tel: 24754874
Sunday – Thursday: 08:00AM – 02:00PM
Al Rustaq Branch, Al Batina Area
Location: 11, Rustaq, Oman
Tel: 24754878
Sunday – Thursday: 08:00AM – 02:00PM
Saham Branch, Al Batina Area
Location: Falaj al Harth Rd, Saham, Oman
Tel: 24754986
Sunday – Thursday: 08:00AM – 02:00PM
Al Tharmad Branch, Al Batina Area
Location: 1, Al Mudayq, Oman
Tel: 24754936
Sunday – Thursday: 08:00AM – 02:00PM
Salalah Gardens Branch, Dhofar Area
Location: Ar Rubat St, Salalah, Oman
Tel: 24754728
Sunday – Thursday: 08:00AM – 02:00PM; 04:00PM – 09:00PM
Al Saada Branch, Dhofar Area
Location: Abu Bakr As Siddiq St, Salalah, Oman
Tel: 24754807
Sunday – Thursday: 08:00AM – 02:00PM
Salalah Port Branch, Dhofar Area
Location: Raysut, Oman
Tel: 24754858
Sunday – Thursday: 08:00AM – 02:00PM
Salalah Branch, Dhofar Area
Location: 23rd July St, Salalah, Oman
Tel: 24754805; 4754806; 24754718; 24754721; 24754724
Sunday – Thursday: 08:00AM – 02:00PM
Ibri Branch, Al Dhahra & Khasab
Location: 29, Ibri, Oman
Tel: 24754904
Sunday – Thursday: 08:00AM – 02:00PM
Al-Buraimi Branch, Al-Dhahra & Khasab
Location: Al Buraimi, Oman
Tel: 24754951
Sunday – Thursday: 08:00AM – 02:00PM
Duqum Branch, Al Sharqiyah Area
Location: Duqm, Oman
Tel: 24754902
Sunday – Thursday: 08:00AM – 02:00PM
Al Kamil wa ِAl Wafi Branch, Al-Sharqiyah Area
Location: 23, Al Kamil Wal Wafi, Oman
Tel: 24754833
Sunday – Thursday: 08:00AM – 02:00PM
Jalan Branch, Al Sharqiyah Area
Location: 35, Jalan Bani Buali, Oman
Tel: 24754759
Sunday – Thursday: 08:00AM – 02:00PM
Sur Branch, Al Sharqiyah Area
Location: 23, Sur, Oman
Tel: 24754732
08:00AM – 02:00PM (Sun – Thurs)
Sinaw Branch, Al Sharqiyah Area
Location: Oman Arab Bank – بنك عمان العربي, Sinaw, Oman
Tel: 24754848
Sunday – Thursday: 08:00AM – 02:00PM
Al Mintrib Branch, Al-Sharqiyah Area
Location: 23, Bidiyah, Oman
Tel: 24754837
Sunday – Thursday: 08:00AM – 02:00PM
Ibra Branch, Al Sharqiyah Area
Location: 23, Ibra, Oman
Tel: 24754844
Sunday – Thursday: 08:00AM – 02:00PM
Nakhal Branch, Al Batina Area
Location: Nakhl, Oman
Tel: 24754932
Sunday – Thursday: 08:00AM – 02:00PM
Sohar Branch, Al Batina Area
Location: Sohar St, Sohar, Oman
Tel: 24754709
Sunday – Thursday: 08:00AM – 02:00PM
Bahla Branch,Al Dakhliliya Area
Location: 21, Bahlat, Oman
Tel: 24754912
Sunday – Thursday: 08:00AM – 02:00PM
Samail Branch, Al Dakhliliya Area
Location: Samail, Oman
Tel: 24754964
Sunday – Thursday: 08:00AM – 02:00PM
Qal'at Al-Awamer Izki Branch, Al-Dakhliliya Area
Location: Izki – Sinaw Rd, قلعة العوامر، Oman
Sunday – Thursday: 08:00AM – 02:00PM
Bidbid Branch, Al Dakhliliya Area
Location: 15, Oman
Tel: 24754717
Sunday – Thursday: 08:00AM – 02:00PM
Nizwa Grand Mall Branch, Al Dakhliliya Area
Location: Nizwa, Oman
Tel: 24754795
Sunday – Thursday: 08:00AM – 02:00PM
Airport Heights Branch, Muscat Area
Location: Muscat, Oman
Tel: 24754819
Sunday – Thursday: 08:00AM – 02:00PM
Azaiba Branch, Muscat Area
Location: Coral House, 4638 Way, Muscat, Oman
Tel: 24754976
Sunday – Thursday: 08:00AM – 02:00PM
Muscat City Center Branch, Muscat Area
Location: Seeb St, Sib, Oman
Tel: 24754423
Sunday – Thursday: 08:00AM – 02:00PM; 04:00PM – 09:00PM
Al Amerat Branch, Muscat Area
Location: Al Amarat, Oman
Tel: 24754249
Sunday – Thursday: 08:00AM – 02:00PM
Qurayat Branch, Muscat Area
Location: Al-Hesn St, Quriyat, Oman
Tel: 24754431
Sunday – Thursday: 08:00AM – 02:00PM
Al Maabila Branch, Muscat Area
Location: Al Maabilah, Seeb, Oman
Tel: 24754982
Sunday – Thursday: 08:00AM – 02:00PM
Boshar Branch Muscat Area
Location: Bawshar St, Muscat, Oman
Tel: 24754749
Sunday – Thursday: 08:00AM – 02:00PM
Shatti Al Qurum Branch, Muscat Area
Location: Caribou كاريبو, Muscat, Oman
Tel: 24754908
Sunday – Thursday: 08:00AM – 02:00PM
Knowledge Oasis Muscat (KOM) Branch, Muscat Area
Location: Muscat Expy, Sib, Oman
Tel: 2475476
Sunday – Thursday: 08:00AM – 02:00PM
Al Mawaleh Branch, Muscat Area
Location: 15, Sib, Oman
Tel: 24754817
Sunday – Thursday: 08:00AM – 02:00PM
Al Khoud Branch, Muscat Are
Location: A' Shabab St, Sib, Oman
Tel:724754198
Sunday – Thursday: 08:00AM – 02:00PM
Al-Ghubrah Branch, Muscat Area
Location: Al Marafah St, Muscat, Oman
Tel: 24754359
Sunday – Thursday: 08:00AM – 02:00PM
Al Khuwair Commercial Branch, Muscat Area
Location: Al Kuleiah St, Muscat, Oman
Tel: 24754784
Sunday – Thursday: 08:00AM – 02:00PM
Ghala Branch, Muscat Area
Location: Al Jami Al Akbar St, Muscat, Oman
Tel: 24754752
Sunday – Thursday: 08:00AM – 02:00PM
Al Rusail Branch, Muscat Area
Location: Rusayl Industrial Estate, Seeb, Oman
Tel: 24754923
Sunday – Thursday: 08:00AM – 02:00PM
Al Seeb Branch, Muscat Area
Location: Wadi Al Bhaiyas St, Sib, Oman
Tel: 24754789
Sunday – Thursday: 08:00AM – 02:00PM
MAM Branch, Muscat Area
Location: Muaskar Al Murtafah St, Seeb, Oman
08:00AM – 02:00PM (Sun – Thurs)
Al Qurum Branch, Muscat Area
Location: 651 Way, Muscat, Oman
Tel: 24754884
Sunday – Thursday: 08:00AM – 02:00PM
Al-Khuwair Branch, Muscat Area
Location: Sultan Qaboos St, Muscat, Oman
Tel: 24754707, 24754977
Sunday – Thursday: 08:00AM – 02:00PM
Mattrah Branch, Muscat Area
Location: Mutrah High St, Muscat, Oman
Tel: 24754775
Sunday – Thursday: 08:00AM – 02:00PM
Muscat Branch, Muscat Area
Location: Muscat, Oman
Tel: 24754762
Sunday – Thursday: 08:00AM – 02:00PM
Ruwi Branch, Muscat Area
Location: Markzi Mutrah Al Tijari St, Muscat, Oman
Tel: 24754410, 24754438, 24754988, 24754408, 24754480
Sunday – Thursday: 08:00AM – 02:00PM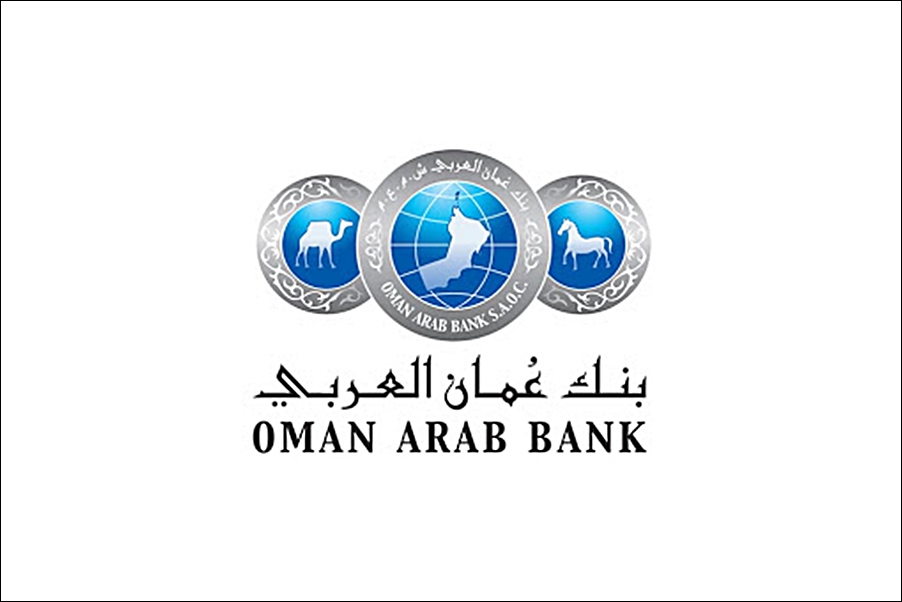 List of Oman Arab Bank ATMs Locations in Oman
Lulu Hypermarket (Al-Burj Al-Seeb)
Seeb, Oman
Jawhart Al-Shati
Shati Al Qurum, Muscat, Oman
Abnaa Frish – Al-Seeb
Dama St, Sib, Oman
Salalah Branch
23rd July St, Salalah, Oman
Al-Buraimi Branch, Al-Dhahra & Khasab
Al Buraimi, Oman
Al-Khabourah Branch
1, Al Khaburah
Al-Seeb Branch
Wadi Al Bhaiyas St, Sib, Oman
Al-Khuwair Branch
Sultan Qaboos St, Muscat, Oman
Ruwi Branch
Markzi Mutrah Al Tijari St, Muscat, Oman
Sohar Port Branch
Service Rd, Liwa, Oman
Matrah Branch
Mutrah High St, Muscat, Oman
Salalah Gallery Mall
Abu Bakr As Siddiq St, Salalah, Oman
Lulu Al-Buraimi
Al Buraimi, Oman
Avenues Mall Al-Ghubra
Sultan Qaboos St, Muscat, Oman
Ministry Of Housing
Muscat, Oman
Al-Jumla (Sultan) Al-Khoudh
5113 Way, Sib, Oman
Al-Jumla (Sultan) Al-Amrat
17, Al Amarat, Oman
Dragon Souq (Barka)
1, Oman
Ramez Al-Musana
Al Mudayq, Oman
Al Mudayq, Oman
1, Al Khaburah, Oman
Safeer Mall Sohar
6425 Al Batha St, Sohar, Oman
Lulu Hypermarket (Al-Mawaleh)
15, Sib, Oman
Sultan Center (Al-Qurm)
Street 7, Muscat, Oman
Badr Al-Samaa (Ruwi)
4331 Way, Muscat, Oman
Majan College (Darsait)
Al Mina St, Muscat, Oman
Al-Yusr Islamic Bank (Al-Watiyah)
Al Nahdah St, Muscat, Oman
OASIS Shangrila Hotel
Al Jissah St, Bandar Jissah, Oman
Ruwi Street (Al Hamriya)
Souq Ruwi St, Muscat, Oman
Lulu Hypermarket (Darsait)
Al Mina St, Muscat, Oman
Muscat Airport Office (Airport 2)
48 Way, Matrah, Oman
Grand Hayat
Grand Hyatt Muscat Hotel, Muscat, Oman
Lulu Hypermarket (Al-Burj Al-Seeb)
Seeb, Oman
Shukran Hypermarket (Al-Ansab)
Al Ansab St, Muscat, Oman
Al-Mabelah Drive Through
Al Maabilah, Seeb, Oman
(OEPPA) Oman Establishment for Press, Publication, and Advertisment
Al Ilam St, Muscat, Oman
Al-Maha Petrol Station (Al-Hail North)
Dama St, Sib, Oman
Al-Ghubrah Branch
Sultan Qaboos St, Muscat, Oman
Al-Fair (Sarooj)
Sultan Qaboos St, Muscat, Oman
Carefour (Al Qurm)
Muscat Expy, Muscat, Oman
Muscat Airport Office (Airport 1)
48 Way, Matrah, Oman
Al-Safeer Center (Azaiba)
Sultan Qaboos St, Muscat, Oman
Markaz Al-Bahja (Al-Seeb)
Al Mauj St, Sib, Oman
Al-Qurum Park
Al Qurm St, Muscat, Oman
Design College (Airport)
Al Matar St, Muscat, Oman
Muscat Grand Mall
Dohat Al Adab St, Muscat, Oman
Shell Airport Road (Airport)
Sultan Qaboos St, Muscat, Oman
Madinat Al-Allam
Al Ilam St, Muscat, Oman
Caledonian College of Engineering
Al Marafah St, Sib, Oman
Lulu Hypermarket (Boshar)
Dohat Al Adab St, Muscat, Oman
Salalah Gardens Branch
Ar Rubat St, Salalah, Oman
Al-Sa'adah Salalah Branch
Abu Bakr As Siddiq St, Salalah, Oman
Ministry of Defense Pension Fund
Murtafaat Al Matar, Muscat, Oman
Lulu Hypermarket (Al-Mawaleh)
15, Sib, Oman
Salalah Port Branch
Raysut, Oman
Al Mouj Muscat
Street 4, Muscat, Oman
Salalah Mall
Ar Rubat St, Salalah, Oman
Al-Yusr Islamic Bank Salalah
Ar Rubat St, Salalah, Oman
Al-Musannah Branch
1, Al Masnaah, Oman
Lulu Salalah
Ar Rubat St, Salalah, Oman
Al-Maha Station Salalah
Markaz Al Muhafdhah St, Salalah, Oman
Shinas Branch
1, Shinas, Oman
Crown Plaza Salalah
Al Khandaq St, Salalah, Oman
Salalah Branch
23rd July St, Salalah, Oman
Al-Suwaiq Branch
Al Suwayq, Oman
Al-Waqeabah Branch
شارع البطحة، Sohar, Oman
Al-Khabourah Branch
1, Al Khaburah, Oman
Falaj Al-Qabael Branch
Service Rd, Sohar, Oman
Al-Rustaq College
11, Rustaq, Oman
Saham Branch
Falaj al Harth Rd, Saham, Oman
Tharmed Branch
1, Al Mudayq, Oman
Lulu Barka
Barka, Oman
Barka Branch
1, Barka, Oman
Barka Al-Sooq
Barka, Oman
Nakhal Branch
Nakhl, Oman
Sohar College
Al Jamiah Street، Sohar, Oman
Al-Safeer Sohar
Al Omran St, Sohar, Oman
Sohar Branch
Sohar St, Sohar, Oman
Khasab Branch
02, Al Khasab, Oman
Ibri College
Ibri-Hafeet Rd, Ibri, Oman
Al-Buraimi College
Al Buraymi Governorate, Oman
Al-Buraimi Branch, Al-Dhahra & Khasab
Al Buraimi, Oman
Doqum Branch, Al-Sharqiyah Area
Duqm, Oman
Ja'alan Branch, Al-Sharqiyah Area
35, Jalan Bani Buali, Oman
Sur Shell
23, Al Kamil Wal Wafi, Oman
Sur Branch, Al-Sharqiyah Area
23, Sur, Oman
Sur Hospital Office
MoneyGram, 411 P C, Sur 411, Oman
Sinaw Branch, Al-Sharqiyah Area
Oman Arab Bank – بنك عمان العربي, Sinaw, Oman
Al-Wasel Bidiyah Oman Oil
Ash Sharqiyah North Governorate, Oman
Al-Mintarib Branch
23, Bidiyah, Oman
Ibra Branch, Al-Sharqiyah Area
23, Ibra, Oman
Nizwa Police Academy
Ad Dakhiliyah ‍Governorate, Oman
Bahla Branch
21, Bahlat, Oman
Samael Branch, Al-Dakhliliya Area
Samail, Oman
Ministry of Defense Izki Office
Izki, Oman
Qal'at Al-Awamer Izki Branch
Izki – Sinaw Rd, قلعة العوامر، Oman
Bidbid Branch, Al-Dakhliliya Area
15, Oman
Lulu Nizwa
Nizwa, Oman
Nizwa Grand Mall Branch, Al-Dakhliliya Area
Nizwa, Oman
Airport Heights Branch, Muscat Area
Muscat, Oman
Azaiba Branch
Coral House, 4638 Way, Muscat, Oman
Muscat City Center Branch
Seeb St, Sib, Oman
Al-Ammerat Branch, Muscat Area
Al Amarat, Oman
Quriyat Branch, Muscat Area
Al-Hesn St, Quriyat, Oman
Al-Mabailah Branch, Muscat Area
Al Maabilah, Seeb, Oman
Boshar Branch, Muscat Area
Bawshar St, Muscat, Oman
Bariq Al-Shati Branch, Muscat Area
Caribou كاريبو, Muscat, Oman
Wahat Al-Marefah Branch, Muscat Area
Muscat Expy, Sib, Oman
Omantel Al-Mawaleh
15, Sib, Oman
Al-Mawaleh Branch, Muscat Area
15, Sib, Oman
Al-Khoud Branch, Muscat Area
A' Shabab St, Sib, Oman
Wadi Al-Kaber Branch
Muscat Area
Al-Ghubrah Branch
63 St, Muscat, Oman
Al-Ghubrah Branch, Muscat Area
Al Marafah St, Muscat, Oman
Al-Khuwair Commercial Branch, Muscat Area
Al Kuleiah St, Muscat, Oman
Ghala Branch, Muscat Area
Al Jami Al Akbar St, Muscat, Oman
Al-Rusail Branch
Rusayl Industrial Estate, Seeb, Oman
Al-Seeb Branch
Wadi Al Bhaiyas St, Sib, Oman
Ghala Army Office
Ghala, Muscat, Oman
MAM Branch, Muscat Area
Muaskar Al Murtafah St, Seeb, Oman
Al-Qurum Branch
651 Way, Muscat, Oman
Al-Khuwair Branch
Sultan Qaboos St, Muscat, Oman
Matrah Branch, Muscat Area
Mutrah High St, Muscat, Oman
Muscat Branch
Muscat, Oman
Al-Bustan Office
Muscat, Oman