The Ahlibank in Oman offers many different services in the banking industry. They make their banking in Oman enjoyable by providing exceptional products and services in the financial side.
Also Read: List of Oman Arab Bank Branches and ATMs in Oman
Ahlibank's beliefs are providing the best services to meet the customer's needs. Their team of experts is composed of responsive managers and professionals that are committed to fulfilling the client's goals.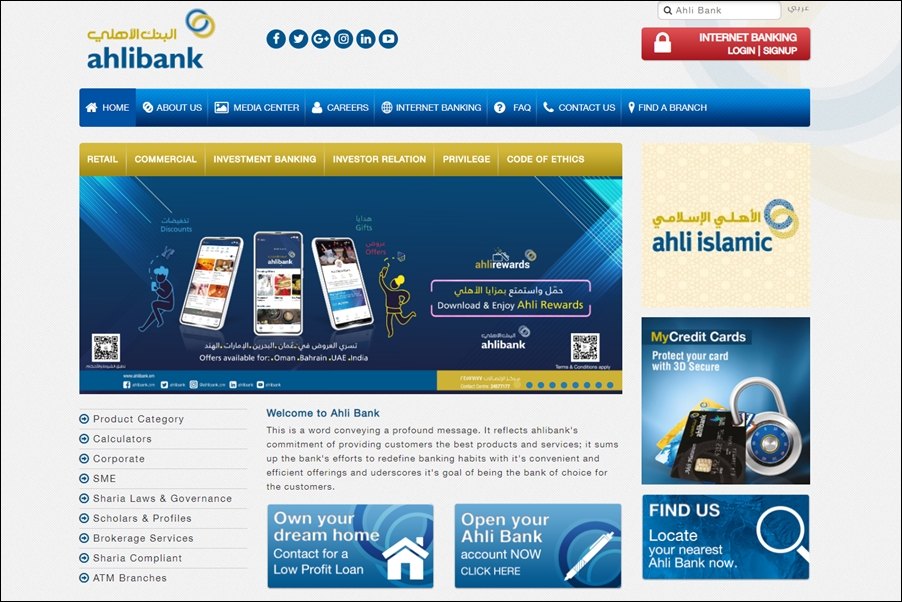 Ahli Bank Branches And ATM Machines In Oman
Below is the list of Ahli Bank found in Oman, including their address location. So it will be easier for you to check if the branch is in your area, please do a "CTRL+F" search on your keyboard and type the bank name or location.
Head Office – Al Wattaya
Location: Muscat, Oman
Tel: 24577000
Al Seeb Branch
Location: Noor Hypermarket L.L.C, Ahli Bank, Bahayis St,، wadi,
Seeb, Oman
Tel: 24427627
Avenues Mall Branch
Location: Al Nama Real Estate,
Muscat, Oman
Tel: 24577222
Khoudh Branch
Location: Al Ahli Bank & ATM, Al Khaudh A' Tijiary St,
Seeb, Oman
Tel: 24541386
Al Khuwair Branch
Location: Hamad House,
Muscat, Oman
Tel: 24480050
Sohar Branch
Location: AlShuaili Mousq,
Sohar, Oman
Tel: 26843843
Barka Branch
Location: Al Batinah South Governorate,
Oman
Tel: 26883092
Sur Branch
Location: Harat Al Balush,
Sur, Oman
Tel: 25542244
Ibra Branch
Location: Ahli Bank,
Ibra, Oman
Tel: 25570568
Nizwa Branch
Location: Nizwa, Oman
Tel: 25412370
Salalah Branch
Location: بنك الأهلي، Salalah, Oman
Tel: 232982881
Ibri Branch
Location: Ibri, Oman
Tel: 25690005
Mabella Branch
Location: Bank Muscat Maabela Industrial Branch – بنك مسقط فرع المعبيلة الصناعية, Br 442, Maabela, Seeb, Oman
Tel: 24563071
Suwaiq branch
Location: صيدلية المسك، Al Suwayq, Oman
Ahlibank Saada Branch
جزيرة الهداياLocation: GIFTS ISLAND, Salalah, Oman
Tel: 24563071
Al Buriami branch
Location: Al Buraimi, Oman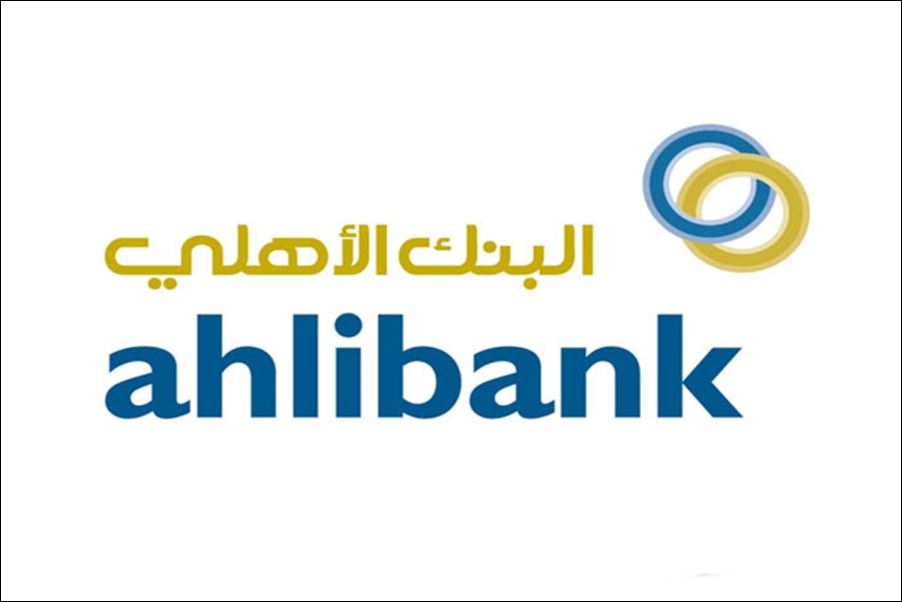 List of Ahli Bank ATMs Locations in Oman
ATM Muscat Grand Mall
Location: Cinnabon – Muscat Grand Mall, Muscat Grand Mall, Muscat, Oman
ATM Al Khoudh, Al Maha Petrol Station
Location: Ahli Bank, Seeb, Oman
ATM Dolphin Village, Bousher
Location: Al Muna, Muscat, Oman
ATM GUTECH, Germany University
Location: GUtech Campus, GUtech Main Building, Oman
ATM Barka Grand Center
Location: Diaso Japan دايسو, 1, Barka, Oman
ATM Lulu Sohar
Location: Al Hambar, Sohar, Oman
CDM Dragon Mart, Barka
Location: CAYME LIGHTING OMAN Oman
ATM Military College
Location: Military Technological College, Al Matar Street, Muscat 111, Oman
ATM Avenue Mall
Location: Ahli Bank Oman Avenues Mall, Muscat, Oman
ATM Seeb Branch
Location: Noor Hypermarket L.L.C, Ahli Bank, Bahayis St,، wadi, Seeb, Oman
ATM Salalah Branch
Location: بنك الأهلي، Salalah, Oman
ATM Mabella Branch
Location: Bank Muscat Maabela Industrial Branch – بنك مسقط فرع المعبيلة الصناعية, Br 442, Maabela, Seeb, Oman
ATM Al Khuwair Branch
Location: Hamad House, Muscat, Oman
ATM Barka Branch
Location: مركز الفلندي لعلاج العيون, Barka, Oman
ATM Nizwa Branch
Location: Nizwa, Oman
ATM Ibri Branch
Location: Ibri, Oman
ATM Sur Branch
Location: Harat Al Balush, Sur, Oman
ATM Sohar Branch
Location: Al Hadhirah, Sohar, Oman
ATM Ibra Branch
Location: Ahli Bank, Ibra, Oman
ATM Main Branch
Location: Muscat, Oman
Military College
Location: Military Technological College, Al Matar Street, Muscat 111, Oman
ATM Suwaiq branch
Location: صيدلية المسك، Al Suwayq, Oman
ATM Oman Oil-Mabella South
Location: Oman Oil Service Station – Al Mabellah South, Al Salam St، Seeb, Oman
ATM Al Buriami branch
Location: Al Buraimi, Oman
Head Office- Al Wattaya
Location: Muscat, Oman
Ahlibank Mawalleh
Location: Al Mawalih North, Seeb, Oman
Ahlibank Salalah
Location: منطقة صلالة الجديدة، Salalah, Oman