Are you a type of traveller who likes to shop and look for the best deals without spending a lot? Oman has many souqs (markets) that offer every shopper and tourist can visit and have a nice stroll.
Also Read: Effective Ways on How to Save Money as an OFW
Oman Culture: Shop in these 5 Souqs
Here are five famous Souqs in Oman where you can experience a fantastic shopping spree!
1. Mutrah Souq
This is one of the most popular and oldest market places, and it is the primary selection market in Oman. It is also known as Souk Al Thalam meaning 'market of darkness' because the roof is made out of wood and so little sunlight could come in.
The Muttrah souq is found along Muttrah corniche. You can enter the place using two central openings. Once you are inside, the site looks like a maze of different shops with a vast array of sounds and lights. Numerous items to choose from such as pieces of jewellery, antiques, Indian and Omani dresses, as well as textiles and hardware products.
Like any other markets, bargaining is a usual thing, and credit card payment is also accepted, however, cash payment is still convenient. They are open from Monday to Sunday, 9 AM to 1 PM and 4 PM to 9 PM.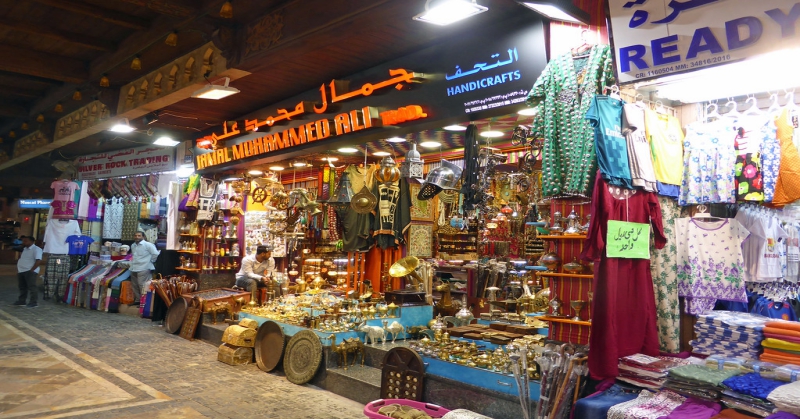 2. Al Hafah Souq
Al Hafah souq offers an expansive range of all your shopping requirements. For travellers and tourists, this is the best place to buy traditional Arabian and Omani items and souvenirs to give away to friends and relatives back home. In addition to these commodities, you can also purchase fashionable clothing, accessories and jewellery that comes in silver and gold, all at favourable prices.
There are best seller items accessible at Al Hafah souq to buy like Dhofari Thobes or basic Omani clothing types, adorned turbans; a texture worn over the head, frankincense, a sweet-smelling pitch utilised in scents and myrrh which is a fragrant gum tar. The souq is additionally acclaimed for adornments, lights, clay collectables, chimes, and crafted wooden works. Moreover, Salalah is known as the "Aroma Capital of the Middle East", and tourists can lay their hands on best perfumes in the Middle East.
The market schedule is from Monday to Sunday 9am-1pm and 4-9pm.
3. Seeb Souq
The Seeb souq is situated at the centre of Seeb, Wadi Bahayis Street in Oman. This souq, known as 'Muttrah's sister', is located in the north of Muscat International Airport. As a result of its nearness to the coast, it has a superb fish showcase too and its best to look for goods at the souq before early afternoon.
You can discover nearly anything here, regardless of whether it is bangles and well-made abayas or conventional marriage chests called mandoos and Arabic-style couches.
Located on the right side of the Mosque, you will find a wet market where you can purchase fresh vegetables and fish. Early birds catch the freshest fish that just unmounted from the boat.
The market schedule is from Monday to Sunday 9am-1pm and 4-9pm.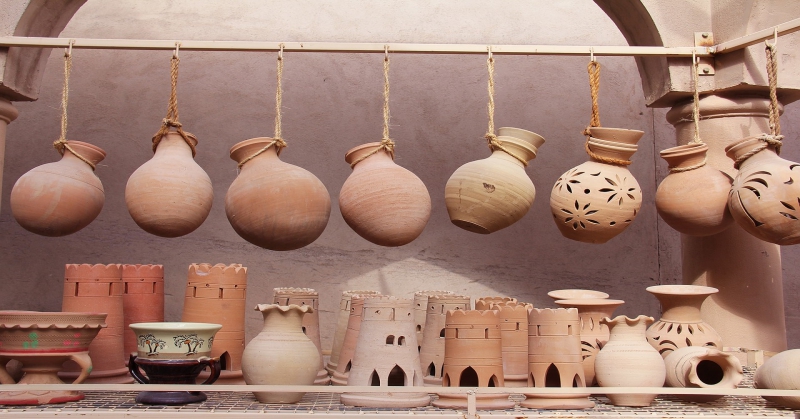 4. Bahla Souq
Bahla souq is barely two hours south of Muscat. It is situated over the street from Bahla Fort in the centre region of Oman. It is the home to customary metal and earth businesses like clay pots and pottery works.
If you are looking for copper ancient rarities like Omani Khanjars and fadl, which is known as substantial metal platters, and copper handicrafts, Bahla souq is the best place for you.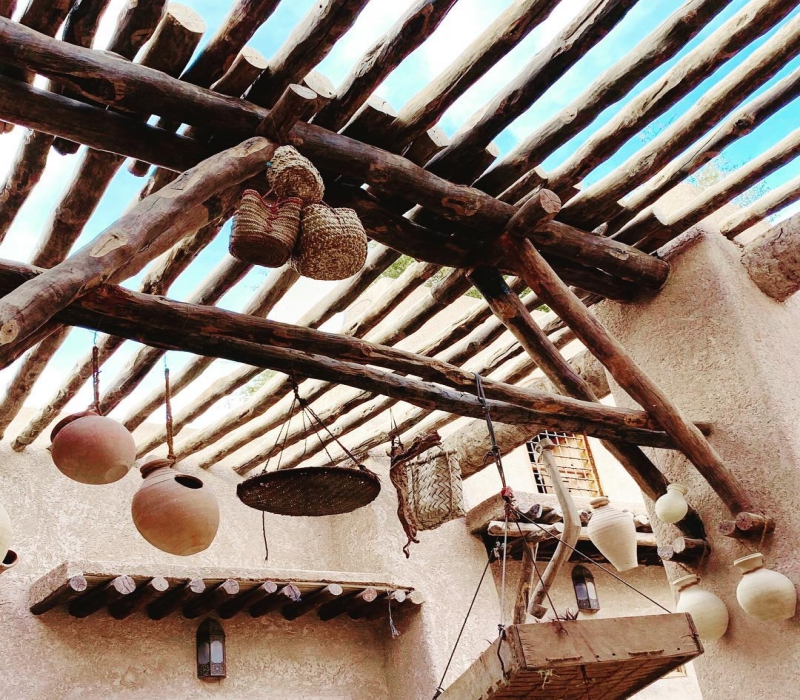 Aside from metalwork, the souq also offer loads of ceramics and ceramic products. The souk has an open yard concealed by lovely trees where you can sit and munch on Omani sweets known as Halwa and appreciate the beautiful scenery of Bahla.
The souq is open from 6 AM to 12 noon, and from 4 PM – 7 PM.
5. Sohar Handicrafts Souq
Sohar souq is a popular market place for handicrafts. It is situated close Sultan Qaboos Mosque in Al Batinah North Province and two hours north of Muscat City. The art shops here are famous for trading silver, gold, nectar, herbs, wool and honey. It was built to encourage small-scale businesses in Oman like leather, silver, pottery, ceramics and palm leaf hand works.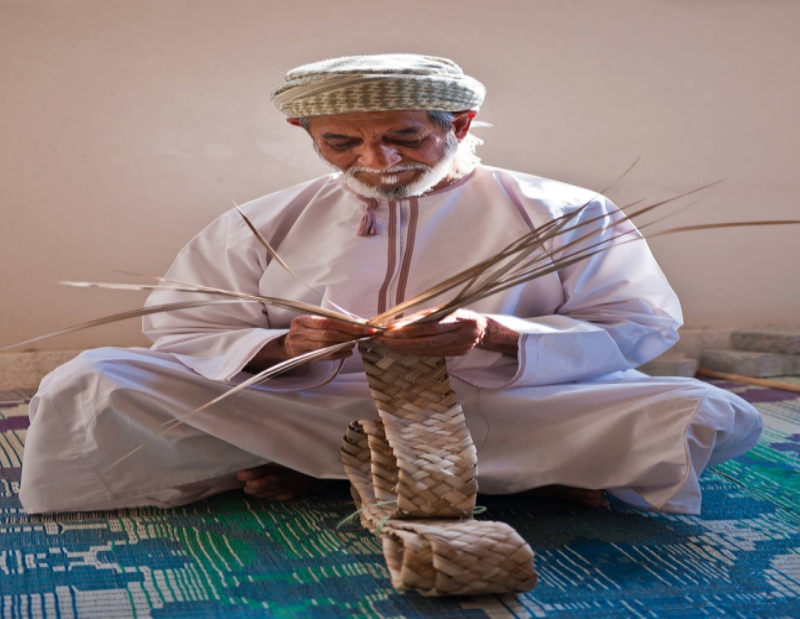 Omanis also encouraged to make conventional weapons such as Omani Khanjar or knife, nectar and Halwa manufacture, which is the customary Omani sweets, producing cotton and wool materials and mixing perfumes as well as herbal medications. They are typically open on Monday to Sunday, 9 AM to 1 PM and 4 PM to 9 PM.
Shopping in Oman Souqs is never tricky as you can buy all the things that you want at a very reasonable price. Shop til you drop! Kabayan, we hope this article gave you knowledge about the souqs you can visit & shop in the country of Oman.