Have you heard about Black Friday? For those in Oman or anywhere in the Middle East, the phenomenon is more widely known as White Friday. The day after Thanksgiving has become a global phenomenon and is now celebrated in many countries around the world. It's a day when retailers offer special deals on products and services, often at discounted prices, ensuring you get your money's worth!
If you're interested to know more about Black Friday, you're in luck because we have plenty of information for you. Read on to find out what it is and how to participate in the festivities in Oman. Keep on reading to learn more.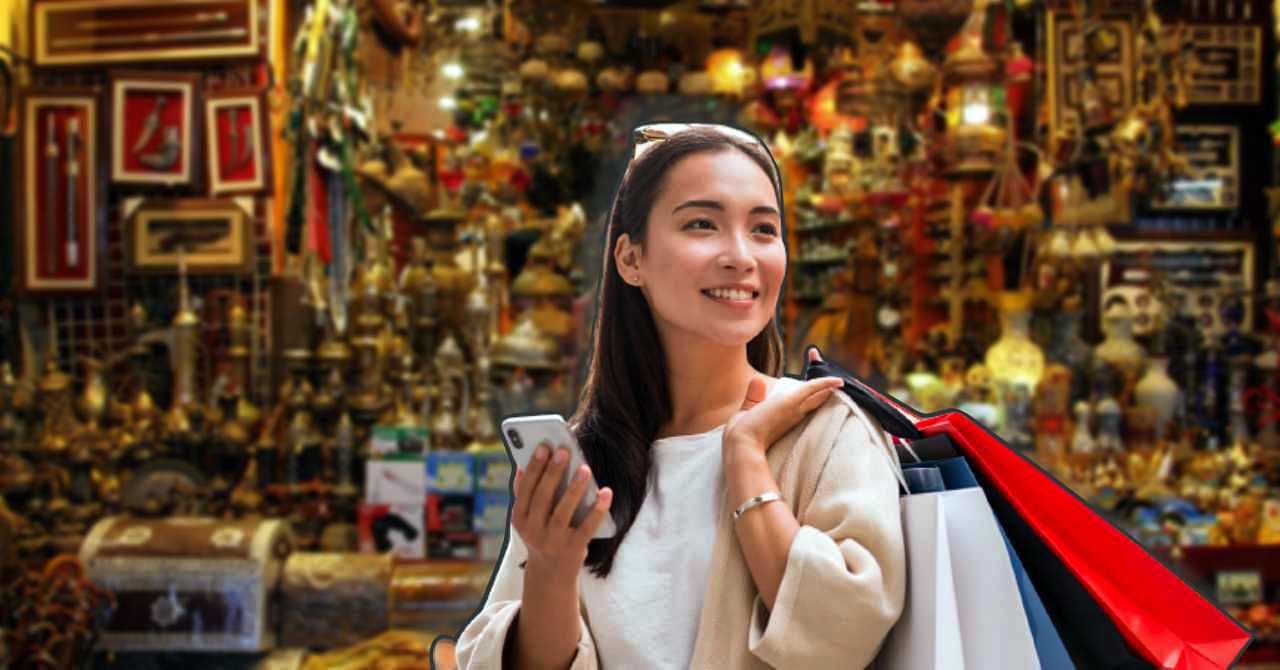 Overview
In the Middle East, Black Friday is a celebration that is widely celebrated by retailers. They offer special deals on products and services, often at discounted prices. It's a day when people from all over the world flock to stores to take advantage of these offers. This phenomenon has become so popular that it has even spread globally, with countries such as Oman celebrating Black Friday every year.
And with the rise of e-commerce or online shopping, many retailers are now offering special deals on their websites as well. In fact, many of the stores that you know and love in Oman also participate in this event. So if you're looking for the best deals and discounts around town, you should definitely check out this list of stores that offer them during Black Friday.
List of Shops that Offer Black Friday Deals this 2022
West Elm, Pottery Barn and Pottery Barn Kids
The West Elm store is an online retailer that specializes in home furnishings and decorations. It has a variety of styles and prices that are reasonable. Other stores that are related to West Elm include Pottery Barn, which is a leading provider of upscale home décor.
West Elm was founded in 2002 in Brooklyn, USA. It is one of the branches of Williams-Sonoma, which is a major home furnishings and décor company. The company's products are known for their modern and affordable designs.
West Elm's unique approach is that it manufactures most of its products on its own, using only the finest materials and experienced craftsmen.
The company has branches in North Africa and the Middle East. It also has a website that provides delivery services to various countries in the region, such as Saudi Arabia, Kuwait, Bahrain, and the UAE. Its elegant and simple furniture is designed to meet the needs of every family.
The company's large number of employees is also responsible for its success. They are skilled craftsmen who spend their day and night making solid furniture pieces.
Check out some of the coupons you can use for your Black Friday shopping here:
West Elm: West Elm 2022 discount code (WEKSAW15) of 15% on all products on top of the 30% OFF West Elm Sale.
Pottery Barn Kids: Click to copy Pottery Barn Kids discount code (C9005) worth 15%, valid on all 30% OFF Pottery Barn Kids Black Friday Mega Sale items.
Visit westelm.com.sa to catch their deals and latest offers.
Sivvi Black Friday Offers
Sivvi.com is an e-commerce platform that brings together international and local products for all Arab countries. It provides a unique shopping experience.
Sivvi Black Friday offers on various accessories and men's and women's fashion. There are bargains on 50% to 80% off on a wide range of products.
Sivvi offers customers a large number of payment methods, including cash on delivery, which is considered widely important within Gulf countries. The following payment options are also available:
Payment via Credit Cards (including American Express)
Debit Cards (Maestro Card)
PayPal
VogaCloset Black Friday Deals
The British online retailer Vogacloset offers a wide range of clothing and accessories for all ages and categories. It features high-quality designs in all sizes and has various sections for men, women, jewellery, bags, and children's accessories.
The goal of Vogacloset.com is to reach out to all its users in the Arab world and provide them with the best possible shopping experience. It has a wide selection of original products and is one of the most popular websites in the region.
Vogacloset is a one-stop shop for all your family's clothing needs from children and women, to men's clothing and accessories. With the most convenient payment methods for everyone, you'll find everything you need in one place. Its Black Friday deals start on November 21 and last until November 29. The site features exclusive bargains on international brands.
Lacoste Croco Friday Offers
If you are looking for the best sports equipment, then you need to look no further than the website of Lacoste Online Shopping. This brand has been known for its high-quality and distinctive products.
Lacoste's Arabic website allows all Omani users to shop, and accesses different commodities. The site's high-quality sports products include clothing for men, women, and children. Lacoste Online gives its old and new customers a chance to use Lacoste discount code 2022 so they can enjoy limitless shopping opportunities.
From November 21-24, Lacoste is offering a 20% discount on your purchase if you spend more than 39.9 Omani Rial. From November 25-27, Lacoste will offer discounts ranging from 25% to 50% on all products.
Payment options include: Visa, MasterCard, and cash on delivery to all cities in Oman: Muscat, Seeb, Salalah… etc, for an extra fee.
Delivery is free of charge if your total order exceeds 350 Omani Rial. Lacoste Online offers up to 50% off on its products, with free shipping available.
Visit lacoste.sa to shop for clothing, accessories and shoes for men, women and children.
Gap Offers
Take advantage of the Black Friday offers of Gap by shopping its online store. There are various models of clothing, shoes, and accessories at special prices. With the help of Al Coupon's 10% discount, you can get a great deal on your purchase. Don't wait to get your hands on these high-quality clothes, as this offer is only available until the stock runs out.
The online shopping site of Gap is known for its wide selection of high-end products for men, women, and children. With the help of our website's exclusive coupons and promo codes, you can get a great discount on your purchase. You can start your shopping by browsing through the site's various products or using its mobile app. GAP Oman offers several convenient payment options, including PayPal and credit cards.
Visit en.gap.sa to get your hands on the best deals and discounts today.
Faces Pink Friday Offers
Faces Online has a bouquet of the best skin care and body care products from some of the world's most prominent beauty brands, such as Hugo Boss, Chanel, Tara, Kilian, Giorgio Armani, and more. Avail of the Black Friday discounts and purchase all of your favorite products together with your favorite perfumes.
The website Faces is an e-commerce platform that operates 58 stores in 9 different countries. It has a wide range of products, including cosmetics, perfumes, and skincare products. With over 20 years of experience in the industry, the company has a significant advantage over its competitors.
Faces offers customers a range of payment options, including PayPal, cash on delivery, and payment using Faces loyalty program points.
Visit faces.com/sa-en/ to shop online and avail of the Black Friday discounts.
Modanisa Black Friday Offers
Since its inception, the online store known as Modanisa has gained widespread recognition due to its elegant designs and great prices. It features a wide variety of clothing for women, including dresses, tops, and pants.
Thousands of unique clothing and accessories are available at Oman's leading online fashion store, Modanisa. There are over 300 brands that are featured on the site, which provides a wide variety of styles and excellence.
Orders placed through the website of Modanisa.com are sent to a shipping company within 48 hours. The products are then shipped to their intended destination. The shipment duration depends on the distance between the customer and the website, and the order tracking code is used to track the shipment.
For customers in Oman, who are looking for free shipping, the website of Modanisa offers this service to all the cities in the country, such as Muscat, Salalah, and Seeb.
Visit modanisa.com/ to get started on your Black Friday shopping.
Styli Shop Black Friday Offers
One of the most popular online retailers is Styli Shop, which offers a wide range of products such as shoes, clothes, cosmetics, and hair care. It guarantees that you will get high-quality products at reasonable prices. This year, the store is offering different Black Friday deals.
Styli website Oman is a great place to shop for both men and women looking for their latest international fashion. You can find casual clothing, underwear, and accessories like bags and watches. In addition, Styli offers many Styli Oman discounts that help you save money when shopping for these items.
Since its establishment in Oman, Styli has been one of the most prominent electronic stores in the country that offers a wide range of modern fashion products for men and women. The company has gained the confidence of its customers due to its high-quality products and competitive prices. It also provides various discounts and offers.
The store's owners are always looking for new and innovative ways to provide their customers with the best shopping experience. They are committed to maintaining a high level of customer confidence by continuously offering the best possible discounts.
One of the leading electronic stores in Oman that caters to the needs of modern women and men is Styli Oman. It has gained the confidence of its customers due to its high quality products and effective marketing techniques. The store also provides various discounts and offers.
Visit stylishop.com to find out more about the store and its products. The store provides a wide range of high quality products at affordable prices.
AjMall White Friday Sale
Black Friday at AjMall is a great opportunity to shop for high-quality accessories and fashion. There are many offers available, so choose the one that suits you best.
You can get a 20% discount on three pieces of women's clothing and a 10% discount on two of men's. Avail of Ajmall's Black Friday deal and save more with this offer. You can spend 5 Omani Rial for every 50 Omani Rial that your total purchase exceeds. Also, if your order value exceeds 70.5 Omani Rial, you can get a discount of 10 Omani Rial.
Eyewa Offers
Eyewa is an online retailer that carries a wide range of eyeglasses and colored lenses. It has launched Black Friday deals that allow customers to get up to 80% off on their purchases. In addition, you can get a 15% discount on all products by using the Al Coupon code 2022 at checkout.
Eyewa Optical is one of the most popular online retailers that carries a wide range of medical and aesthetic lenses and glasses. It is able to provide its customers with high-quality and international brands.
Today, you can buy various types of optical and medical glasses, such as colored lenses, for both men and women. These are from global brands.
Eyewa Lenses and Optics offers customers from the UAE, Saudi Arabia and Kuwait a selection of high-quality products. The company's online store has an extensive range of prescription or color lenses, sunglasses and opticals from internationally renowned brands. Customers may place orders through a secure server and pay via cash on delivery or credit card payment; international bank transfers are also accepted.
Visit eyewa.com/sa-en to see the complete range of products available.
Ubuy Black Friday Offers
With Ubuy, you can find a wide range of electronic devices and appliances at affordable prices.
Ubuy Oman is an online shopping site that provides its customers with a wide variety of high-quality products and stylish designs. To ensure that you get the best possible deal, you can use the Ubuy discount code to instantly reduce your purchase.
Ubuy provides a wide variety of products for everyone, including high-quality items. You can pay for your purchases in Omani Rial, and the prices are low when compared to other e-commerce sites. Plus, you can use Ubuy promo codes and coupons to get discounts on your next purchase.
Ubuy offers a variety of payment options to suit your needs, including credit cards, KNet and PayPal. The store also provides an option for cash on delivery in Muscat, Seeb, Salalah… etc in Oman.
Visit ubuy.com.sa to see their latest products, offers and promotions.
Tatayab Black Friday Offers
Tatayab has a wide selection of high-quality home and personal care products that you can choose from. During the Black Friday sale, you can get up to 25% off on selected products. This will make your shopping experience even better.
Through its online store, Tatayab Oman aims to connect perfume companies and their customers in the country. It offers a wide range of products, including perfumes, bukhour, cosmetics, and accessories. It also provides a shipping fee that's affordable for all Oman cities.
Tatayab's online store has a more flexible user interface that makes it easier for you to shop for the products that you want. It features a variety of categories to help you find the right products for your needs. Some of these include perfumes, bukhour, skincare, hair care, and contact lenses.
Visit tatayab.com to get the best products in the market today. You can also enjoy discounts on selected items and find out more about the company's latest promotions here. Tatayab Oman is a reliable online store that offers you state-of-the-art products at affordable prices.
Best Places to Shop in Oman this 2022
Souqs
Oman's souqs are a great way to experience the country's traditional culture. They offer a glimpse of the country's traditional architecture and are full of traders and shop owners displaying their products. The best place to buy souvenirs such as silver khanjars, incense burners, and Bedouin jewellery is in these areas.
The scent of Arabian incense will guide you through the various souqs in Oman, and the collection of sweets and dates will keep you entertained. You can also haggle with the traders in the souq, as it is a part of the country's culture. Before you start shopping, compare the prices of different shops in the souq with your favorite one. Here is a list of souqs in Oman that you should visit:
Nizwa Souq – One of Oman's oldest shopping areas is the Nizwa Souq, which is situated within the Nizwa fort. It features a wide variety of stalls, including jewelry stores, tailor shops, pottery, hardware stores, and date stalls. There are also live goat and cattle markets held every Friday at the souq.The Souq is full of interesting buildings that are both modern and traditional. The sandy-colored structures give it an enchanting and unique look. There you will also find a wide variety of silver jewelry and pottery.A large portion of the souq is dedicated to a variety of exotic fruits and vegetables. It also has various types of seafood and meat.
Al Husn/Haffa Souq – One of the busiest souqs in Salalah is the Al Husn Souq, which is known for its exquisite collection of aromatized frankincense. It also sells various silver jewelry and various traditional clothing. The best place to buy authentic silver daggers and coffee pots is in the Al Husn Souq. Other than these, you can also find tasselled turbans, Dallah, and Khanjars.The merchants at the gold souq sell various products related to the scent of frankincense, such as candles, essential oils, perfumes, and coals. You can also try some of the products that are made from this plant, such as ice cream and honey. One of the most popular items at the souq is the gold Salalah beads.
Muttrah Souq – The Muttrah Souq in Muscat is a popular tourist spot that's designed like a traditional Arab market. It features a wide variety of stalls and shops selling various products, such as spices, jewelry, and dried fruits. The maze-like structure of the souq is easy to get lost in. It's also full of wooden shops and narrow alleys selling gold.The souq is known for its aromatic products, such as Arabian perfumes and the scent of frankincense. It's also liveliest at night, with lamps illuminating the wooden walls and the crowds haggling with the shopkeepers. The locals refer to it as the Market of Darkness due to its small alleys and streets, which block the daylight.The Gold Souq of Muttrah has numerous stalls selling silver and gold jewelry. There are also stalls selling Halwa, as well as spices. The shopping experience at the Souq is both disorienting and fun.
Ladies Souq Ibra – In the desert town of Ibra, the souqs transform into vibrant and colorful places on Wednesdays. This is because the market is exclusively for women. Men are not allowed to enter the market. The merchants in the market are women, and they sell their products to other women.The souq is a place where women from various parts of the Bedouin community come to sell their products, such as jewelry, textiles, home décor, and more. They are very welcoming to foreigners and are dressed in beautiful abayas and hijabs. In another part of the souq, women are also selling dates and goat's milk.
Shopping Malls
Oman's shopping malls offer you the country's modern take on shopping, with fully air-conditioned stores, internationally branded shops, plenty of boutiques, food courts and entertainment areas. The architecture of each mall is brilliantly designed and aesthetically pleasing. Take a break from all the sightseeing and splurge in the beautiful malls of Oman!
City Center Muscat – One of Oman's most prominent malls is City Center Muscat, which has over 150 retail stores. There are a variety of clothing brands, electronics stores, home décor, jewelry shops, and cosmetics. Family-friendly activities can be found at the mall, such as a movie theatre and restaurants.In addition, the Muscat City Center has a variety of entertainment areas that are designed to keep the kids entertained. These areas are filled with games and activities that will keep them busy.
Salalah Gardens Mall – The Salalah Gardens Mall is the biggest shopping center in the city of Salalah, with an area of over 86,075 square meters. It features a wide variety of shops and restaurants, as well as its own hotel, which is called Salalah Gardens Residences. The building's architecture is inspired by the city's Omani culture. Its interior also has a modern finish.The mall overlooks a huge garden, which is filled with various events and activities throughout the year. The mall features a variety of restaurants and shops, as well as a large hypermarket. It also has a souq and a multiplex cinema. Kids can enjoy a variety of activities in the mall's entertainment area.
Oman Avenues Mall – One of Oman's largest shopping malls is the Oman Avenues Mall. It features high-end brands, various dining options, and plenty of entertainment and fun. The mall's architecture is also unique and beautiful, making your shopping experience both eventful and beautiful. The Avenues Mall is a popular destination for tourists and locals, as it offers a variety of activities and stores.
Other Shops
Rozna Muscat – Salama is a woman who runs a shop known as Rozna Muscat, where you can find some of the most beautiful and unique home accessories and fabrics. If you are looking for a more tranquil shopping experience, this is the place for you. Although the products in this shop are a little pricier than those found in other souqs, they are made by Salama and are very high quality. This is a great place for people who are passionate about interior design.
Omani Heritage Gallery – The Oman Heritage Gallery is a place where you can find unique products made in Oman. It promotes the culture of Oman through the work of its local artisans. These individuals use their skills to create unique and beautiful items.This store is known for its beautiful embroidered cushions and silver bookmarks. These are among the products that are showcased and sold at the gallery. Although the prices are high, these items are made from the finest materials and are known to last for a long time. Other products include jewelry, wallets, and purses.
Amouage – One of the world's leading luxury perfume companies, Amouage, is known for its exotic fragrances. The company's factory in Oman, which is located in Muscat, offers a wide range of different types of perfumes. The shop's owners show you how they create their products and allow you to smell them.This tour will allow you to see the various steps involved in the production of a perfume, including the packaging and filling process. It's also a great way to get a deeper understanding of what goes into making a product. In addition, you'll get coffee and free dates during the tour.
Jawahir Oman – Established in 1977, this shop has a reputation for its lavish and intricate jewelry. It also has a wide range of silver jewelry that can be used for gifts. All of their pieces are one-of-a-kind and are made with genuine Omani silver. This is a must-visit for anyone who is looking for a great buy. They have coral necklaces, floral pendants, and spiked bangles.
Final Thoughts
So there you have it! Whether shopping online or in-person this Black Friday, there are many great options for you. Whether you're looking for something traditional or modern, these stores have everything you need to get the perfect gift for yourself or someone else.
We hope you found this article helpful. If you did, please share it with your friends on social media! Enjoy your shopping and Happy Black Friday!
READ NEXT: Best Shopping Malls in Oman