Often, Oman is simply relegated to being overshadowed by its neighbors. But, this country is still very much worth discovering. Interestingly, there's much more to this country than what other people think of.
In fact, Oman is one of the most preferred work destination among expats. And for the same reason, live here for years even up to several decades. If you're interested to know why this is, make sure to read until the end of this guide.
Here's Why Expats Choose To Work and Live in Oman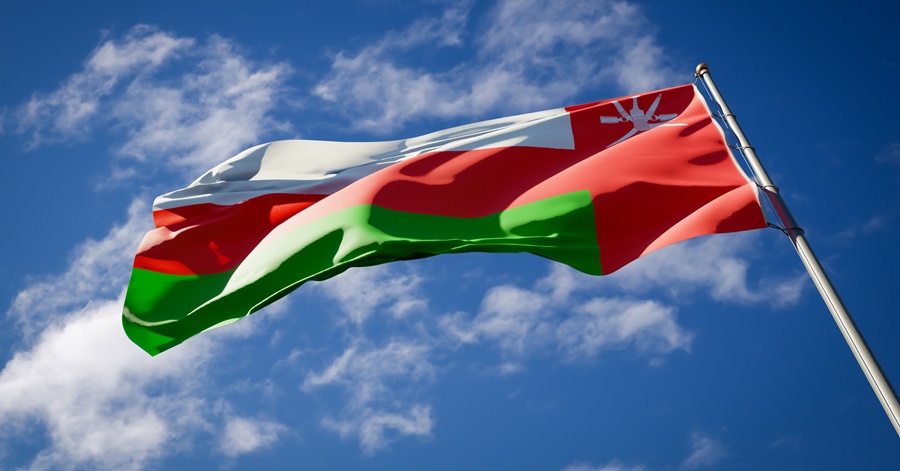 To help you better understand why expats opt to work and live here in the sultanate, we share with you the top five reasons Oman is an incredible place for expats, including overseas Filipino workers (OFWs).
In 2019, Oman was Rated the Safest and Friendliest Country in the World for Expats to Live and Work.
According to the 2019 edition of the Expat Insider Report, Oman is the safest country for its expats.
Oman was ranked 35th in the world in terms of quality of life. The survey conducted rated the country based on various factors such as leisure options, transportation, safety and security, and happiness.
Among the GCC nations, only Oman and the UAE were included in the top ten for security and safety.
In 2020, Oman's population grew by almost 5%, with the majority of its residents being foreign. Its capital, Muscat, has a cosmopolitan atmosphere.
Moreover, English is Oman's second language, and it is commonly used by schoolchildren as a medium of instruction. It is also spoken in business circles in the country.
Oman Ranked Among Countries with Top Education.
Oman is ranked fourth in the world's index of higher education. This is mainly due to its impeccable level of education.
Oman's education sector is considered the country's main contributor to its Gross Domestic Product.
According to the report, Oman was ranked fourth in the world in terms of higher education. The other countries that made the list are the United Arab Emirates, Qatar, Saudi Arabia, and Kuwait.
The report noted that the ratio of academic staff members at Sultan Qaboos University was second in the Arab world in 2018.
The report also noted that Oman was third in terms of the number of students enrolled in higher education institutions.
Oman is a Truly Beautiful Country that is also a Popular Tourist Destination.
Oman is a small country with numerous attractions, each of which has something to offer for everyone. From the natural beauty of its surroundings to the authentic architecture, this is a must-visit destination for everyone.
The Sultanate of Oman is a beautiful country that has a lot to offer in the Arab region. Its urban and cultural privacy make it a unique place to visit.
From the mountains to the sea, from the beaches to the deep valleys, Oman has something for everyone.
From the stunning beaches of Oman to its cultural treasures, this country has it all.
Oman has an Accommodating and Liberal Culture.
It's important to pay attention to and respect the local culture, traditions, and values of Oman.
Compared to other countries in the Middle East, Oman is more open-minded. This is evidenced by the establishments that serve alcohol, which is often preferred by foreigners.
Although the culture shock may initially overwhelm some of the advantages of moving to Oman, the high quality of life will soon ease the transition.
As a safe and family-oriented country, Oman is a great place to raise children. There are many advantages to living in the country, such as being able to work from home.
While upholding Islamic principles, Oman is more liberal than its neighbors in the Gulf. Its residents are more likely to embrace Western culture than their Islamic counterparts.
Despite this, it's still important for newcomers to Oman to thoroughly understand the country's Muslim culture and laws.
Work-Life Balance
In the Gulf, working life is different from other countries. In Oman, many companies prefer to start their work early and then return to it later.
Usually, split shift timings are from 1 to 4 pm and from 7 to 10 pm.
Private companies with a Western culture will typically work a full shift from 7 am to 4 pm.
In Oman, the official weekend is usually Friday and Saturday. Most public holidays are based on the Hijri calendar and the moon's sighting.
Many government employees and Muslims in Oman work fewer hours during the holy month of Ramadan. Private firms also reduce their working hours.
Shopping and Entertainment
With numerous attractions, such as shopping malls, restaurants, and sports clubs, Oman's capital, Muscat, is the most Westernized city in the country.
Rural areas are typically not as cosmopolitan, and there are plenty of social clubs and organisations that can help make new friends.
Women moving to Oman can connect with like-minded individuals through Facebook groups such as the American Women's Group Oman.
Nightlife
There are plenty of options for nightlife in Oman, but for most expats, they may find their choices limited.
This means that nightclubs are often packed on weekends. They are also linked to nearby hotels and are often well-equipped with music and cultural tastes.
Sports and Outdoor Activities
Outside the main cities, Oman has plenty of natural features to discover, such as the rugged mountain ranges and desert sand dunes.
The heat of summer can be unpleasant and challenging for outdoor activities. In the Sultanate, it is known for its expansive desert.
The cooler seasons make for a great time to explore Oman's green spaces and waterfalls, such as Salalah.
Oman is a Flourishing, Modern Country and Economy.
Oman is the oldest Arab country and the biggest holder of a high-income country status.
Traditionally, Oman's oil revenue has been its main source of income. Over the years, it has become a major player in the Gulf region.
The country has undergone a major transformation over the past couple of decades, which has involved the establishment of modern infrastructures and programs.
Using oil revenues to boost the country's living standards and improve the quality of life has been the key component to Oman's diversification and sustainable development.
Final Thoughts
There's more than a handful of things that might appeal to expats to live and work in this country. But suppose you went ahead with your plan to work and live here. In that case, you will find yourself in a good position to live a laid-back yet progressive lifestyle. Oman is one of the more stable and accommodating GCC nations you can choose to settle in.
READ NEXT: Guide: Living and Working in Oman