When it comes to shopping, you most certainly will not run out of choices, as there are plenty of shopping malls here in Oman. But where can you go if you want to buy Filipino food and products? Are there any stores in the Sultanate that sell our favourite Pinoy snacks, groceries, and even beauty products?
The answer to this question is a resounding YES… there are actually several places in Oman where you can buy Philippine-made products. Whether you're craving for a Filipino snack, looking for a Pinoy beauty product, or searching for a Philippine kitchen staple, you are bound to find it in most of the stores featured in the following list!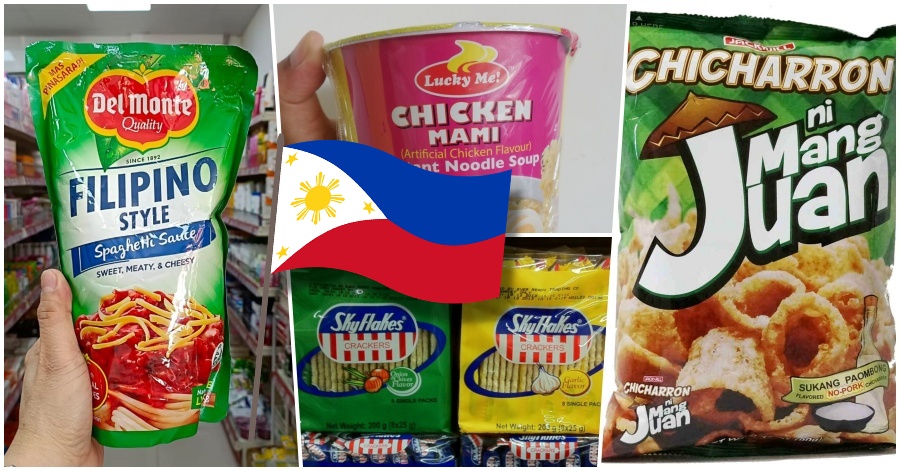 Places to Buy Filipino Products in Oman
Without further ado, here's a list of the places where you can purchase Pinoy products in Oman. Some of these are well-known hypermarkets, while others are smaller, "neighbourhood" grocery stores. Notably, some of these stores provide online shopping options and delivery services as well. How convenient, indeed!
1. Ever Ready Trading Co.
Located in Muscat, the capital of Oman, Ever Ready Trading Co. is an importer, distributor, and retailer of Philippine food and cosmetic products. Here, you will find familiar snacks like Chicharon ni Mang Juan, Oishi Bread Pan, Lengua de Gato, Cream-O cookies, Presto cookies, MY San Sky Flakes Crackers, Piattos, Tortillos, Ding Dong, Nagaraya, and Maxx candy. Great Taste coffee, Lucky Me Pancit Canton, White King's Champorado mix and Arroz Caldo mix are also available.
Address: Muscat, Oman
Telephone: +968 24 705026
Facebook: https://www.facebook.com/EverReadyTrdCo/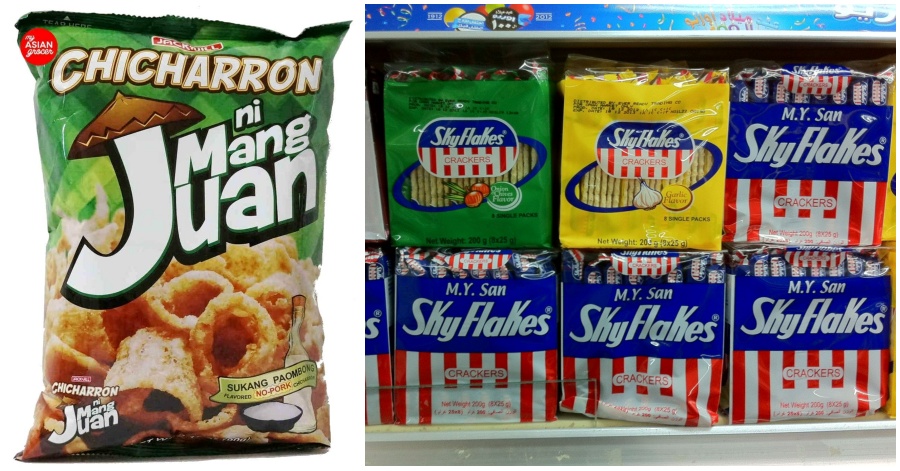 2. Happy Day Shopping
Established in 2013, Happy Day Shopping happens to be the biggest store in Muscat that offers a wide range of Philippine products. These include snacks, drinks, kitchen staples, frozen delicacies, pastries, vegetables, and fruits. Brands like Avon, Forever Living, and Goldilocks are also available, along with various skin care, cosmetics, health products, electronics, slippers, clothing/garments, and recharge cards.
In addition, Happy Day Shopping provides delivery services to their customers. Just send a Whatsapp message to +968 9461 7563 or contact the store via Facebook Messenger — and Happy Day Shopping would be more than "happy" (pardon the pun) to entertain your order!
Address: Hillat A'Saad St., Wadi Adai Roundabout, Muscat, Oman
Telephone: +968 9461 7563
Email: happydayoman@gmail.com
Facebook: https://www.facebook.com/happydayoman/
Website: https://www.happydayshopping.com/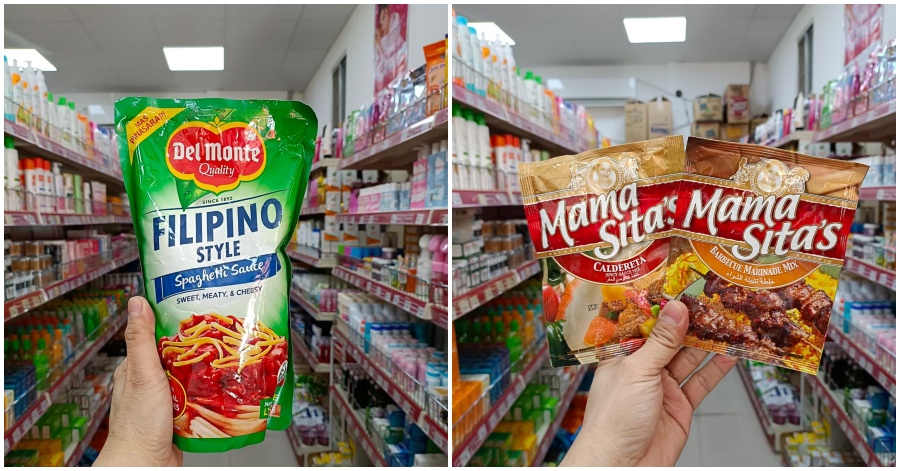 3. Kenz Hypermarket
Situated in Al Khoud, Kenz Hypermarket includes a wide selection of Philippine products. You can buy your favourite Pinoy snacks such as Rebisco biscuits, Hansel biscuits, Ding Dong Mixed Nuts, and Coconut Juice. There are several canned goods, too, such as Argentina Chicken Vienna Sausage, Century Tuna, Ligo Sardines, and Del Monte Fruit Cocktail. Everything sounds so familiar… and yummy!
Address: 559A Al Khoud A' Tijiary St., Seeb, Oman
Telephone: +968 24 289906
Facebook: https://www.facebook.com/Kenzhyper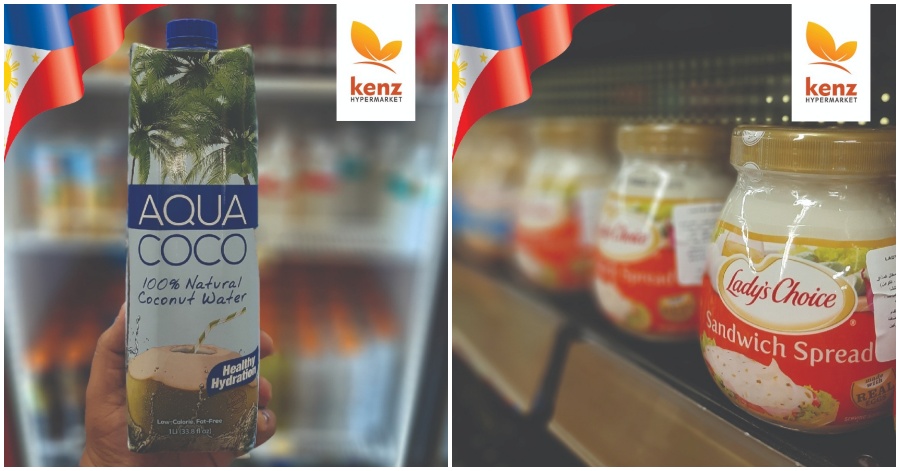 4. Little Manila Shoppe Oman
If you are looking for Filipino beauty products, head to Little Manila Shoppe Oman. It offers popular brands, including Avon, Bench, Myra, Silka, and Likas Papaya. Aside from Filipino products, the shop also sells, Korean and Thai beauty products. Perfect for our beauty-conscious kababayans out there!
Address: Al Karama Hypermarket Bldg., Al Khuwair, Muscat, Oman (near Zawawi Mosque and City Seasons Hotel)
Telephone: +968 9527 7594
Email: valdezh840@yahoo.com
Facebook: https://www.facebook.com/jbcthedreamer/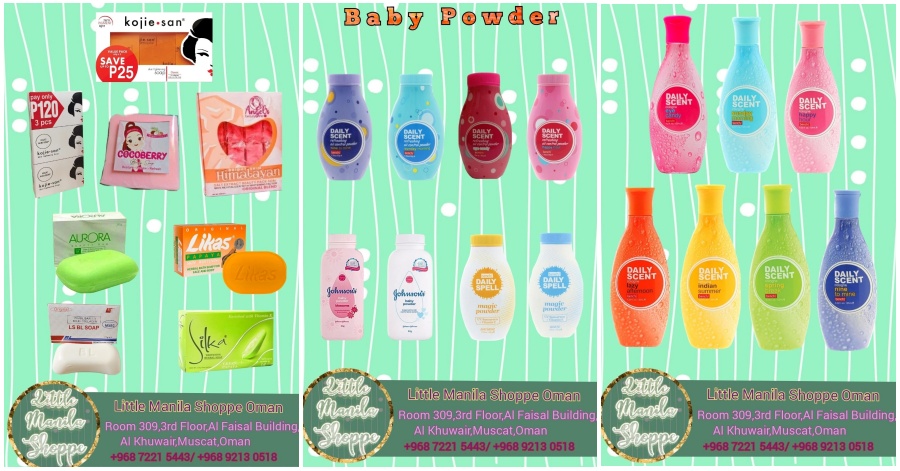 5. Lulu Hypermarket
Lulu Hypermarket needs no introduction; after all, it is one of the biggest names in the Middle East when it comes to selling food, groceries, and household items. Owned by the multinational Lulu Group International, Lulu Hypermarket has more than 220 stores across the UAE, Oman, and other GCC countries — with outlets in Egypt, India, Malaysia, and Indonesia as well. Here in Oman, you will find Lulu Hypermarkets in Muscat, Salalah, and many other parts of the country.
Other than the grocery stores themselves, Lulu Hypermarkets have food courts, money exchange centres, and play areas for kids. They also offer a wide array of local and international brands, including products from the Philippines. A quick glimpse at the company's "home delivery" service on their website shows that Lulu Hypermarkets have Pinoy products like UFC Banana Ketchup, Datu Puti Vinegar, Mang Tomas Sauce, Bihon noodles, MY San Grahams Chocolate Crackers, Mama Sita's Barbecue Marinade Mix… and much, much more!
Address: Different locations across Oman
Telephone: 80088488
Email: oman@luluhypermarket.com
Website: https://www.luluhypermarket.com/en-om/grocery-fresh-food-grocery-food-cupboard-world-foods-filipino-food/c/HY00115004
6. Mini Manila
As the name suggests, this store sells all sorts of Philippine-made products. In addition to popular foods such as Lucky Me Bulalo, Lucky Me Chicken Mami, Hansel biscuits, and Rebisco biscuits, it also sells Pinoy delicacies like Tuyo, Chicken Tocino, Beef Tapa, Salted Egg, and Barrio Fiesta Bagoong. Mini Manila also provides delivery services; just send a message to them via Whatsapp or Facebook Messenger.
Address: Seeb, Oman
Telephone: +968 7106 6948
Facebook: https://www.facebook.com/MiniManilaGrocery/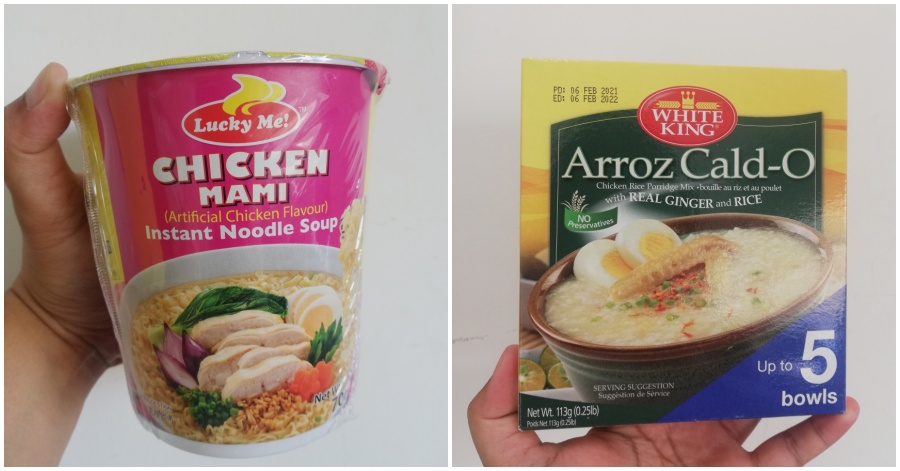 7. Num Nums Bake Shop
Is there a Pinoy bakery in Oman? Yes, there is! Num Nums Bake Shop in Muscat offers your favourite Pandesal, Cheese Bread, Spanish Bread, Asado Bread, Pan de Coco, Ensaymada, Macaroons, Hopia, Egg Pie, Puto Pao, Empanada, Crinkles, Yema Cake, and other pastries. That's a lot of yummy pastries! What's more, the shop also sells Chicken Siomai, Chicken Chicharon, Palabok, and Bili-bilo. Indeed, all of these delicious goodies will have you saying "num num" in no time!
Address: 3501 Way, Al Khuwair St., Muscat, Oman
Telephone: +968 9544 3322
Email: numnumsbakeshop@gmail.com
Facebook: https://www.facebook.com/numnumsbakeshop/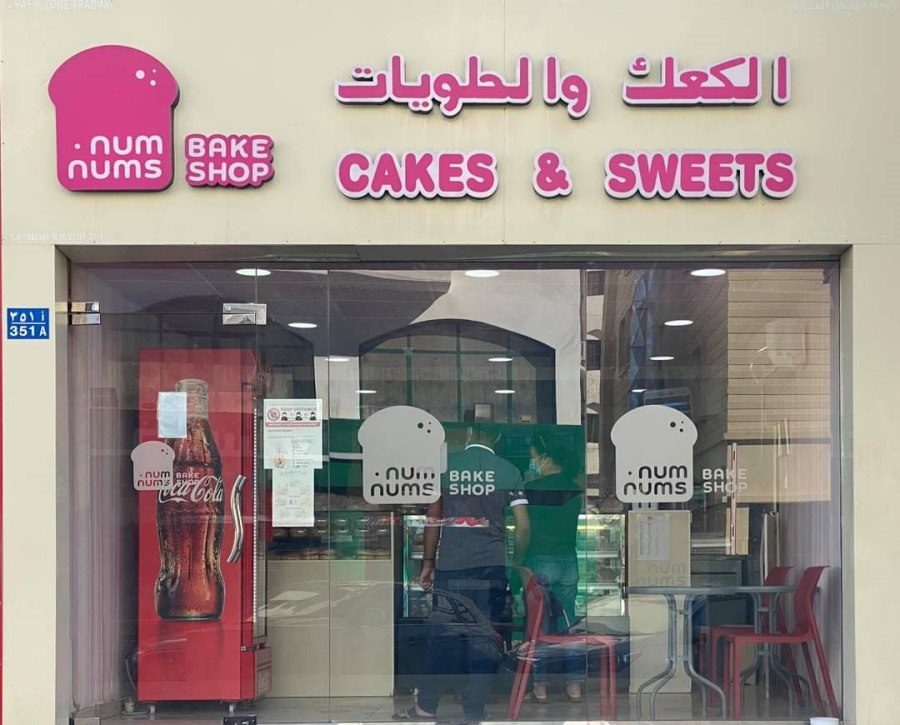 When you find yourself a little homesick and craving for a taste of home, simply go to any of these stores and buy your favourite Filipino products. Aside from the above, do you know about any other Filipino stores in Oman? If yes, do send us a message or post it in the comments, so we can include them in our must-visit list!
Speaking of Filipino food, there may be times when you want to celebrate by eating out and enjoying authentic Pinoy cuisine! You could have a nice lunch or dinner, or treat your friends and colleagues by taking them to any of these Filipino restaurants, right here in Oman. Who knows? Because of you… your foreigner friends and co-workers just might fall in love with Filipino food, too!