Many Filipinos dream of moving, living or working in a foreign country. For most of them, they are doing this to improve their families' quality of life. Providing a better future is what most people want for their children. That's why each year, many people apply as Overseas Filipino Workers (OFWs) abroad.
Also Read: Oman Labour Law: Leaves, Working Hours, Duties & More
About 2.3 million OFWs worked abroad any time from April to September 2017 alone. Those millions are following their dream for a greener pasture. One of the areas in the globe where most Filipinos go to is the Middle East. Oman is one of the countries located in the Middle East, just beside Saudi Arabia. There are roughly 40,000 to 46,000 OFWs in Oman alone. If you're planning to work in Oman, here's everything you need to know how to live and work in the country as an OFW.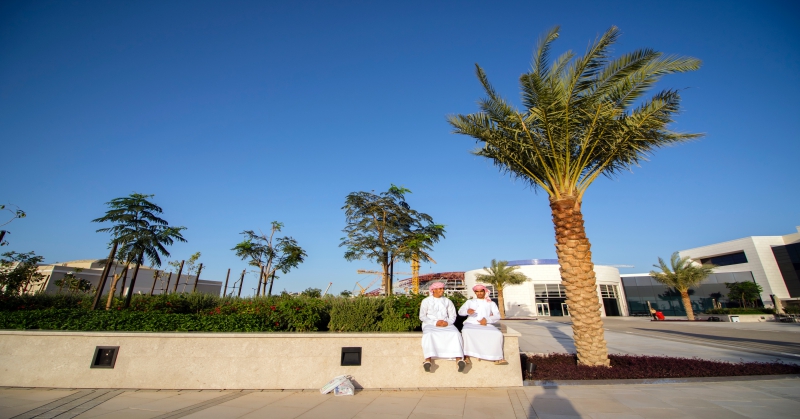 How to Live & Work in Oman at Ease
How to Seek Employment in Oman?
Working in Oman is now easier than ever, thanks to various programs of the government. The Philippine Overseas Employment Administration (POEA), is making sure there are no illegal recruitments present in the country to help the Filipinos land a good job abroad. There are many work vacancies you can check on its website. Oman is also one of the most sought-after countries because of the benefits, salary, and right working conditions.
Browse work vacancies and apply, make sure the agency you're using to is accredited by the POEA to lessen the risk of illegal recruitment.
Useful Information about Living In Oman
The Sultanate of Oman in the Middle East is located on the southeastern end of the Arabian Peninsula. It borders Saudi Arabia, Yemen, and the United Arab Emirates (UAE).
Living in Oman is both a privilege and a responsibility since there are many rules to follow. Oman is the fifth most peaceful country in the North Africa region and the Middle East. Here are some of the critical factors to consider if you want to live and work in Oman.
Cost of Living
Compared to the cost of living in Asia and the Philippines, it's higher in Oman. Most of the goods in Oman are doubled in price compared to the ones you're used to in the Philippines. For instance, it's a little expensive to eat at restaurants. But for the thrifty and frugal OFWs, they always have a way to save.
For instance, instead of eating out regularly, you can cook your food at home. For some workers, they're lucky since their employers shoulder their food at work. In terms of accommodation, the cost varies depending on the size, location, and facilities of the apartment. The utilities such as the gas, electricity, and water are still not included in the price of the rent.
The rent of a 2-bedroom flat ranges from PHP 15,000 to PHP 30,000. Don't worry, and you don't have to shoulder this alone. You have to find board mates so you can split the rent and city services.
Transportation Costs
In Oman, the cost of transportation depends on which mode you choose. For instance, taxis are convenient, but in some cases, drivers don't have meters, so you're not sure if the asking price for your destination is appropriate.
Buses are also available if you want to save on transportation costs. But for most Filipinos, they prefer having their cars for convenience.
Weather Condition
Filipinos are resilient and used to warm weathers since the Philippines is a tropical country and located near the equator. But Oman is another story. During the summer, temperatures soar to as high as 40 to 50 degrees Celsius.
The summer period lasts for about six months, from May to October. However, most units and buildings in Oman are air-conditioned, you don't have to go out more often during that time. On the other hand, during the winter or cold season, which starts from November to April, the temperature ranges between 25 to 35 degrees Celsius, which is typically the temperature in the Philippines. But, at night, it can become cooler at 15 degrees.
One thing that is similar between the Philippines and Oman is, it's also affected by tropical storms, but occasionally only. It can hit about 1 to 2 times each year. Make sure to bring comfortable and light clothes to beat the heat.
Etiquettes in Oman OFWs Should Follow
Though Oman is an open country, there are still social customs OFWs should always observe. These include modesty in clothing, avoiding raising your voice to locals, removing your shoes when invited in a local's house, respecting their practices like Ramadan, and asking permission to enter a Mosque first. Be modest and quiet.
Living and working in Oman is a risk worth taking if it means providing for the needs of your family. Though there are lots of adjustments, with this information, you're slowly getting the hang of it. Just remember, never feel ashamed to ask other OFWs in the area, especially those who have lived there for years.
Image: Unsplash.com