There are many shopping malls in Oman where you can shop 'til you drop for the latest in fashion, accessories, electronics, household items, and so much more. Meanwhile, if you prefer to stay at home, don't worry because there are plenty of online shopping websites, too!
You heard that right! Here in Oman, online shopping is very popular among customers. You can order clothes, gadgets, all sorts of items, and of course… food! With just a few clicks, you can buy basically everything you need and have them delivered straight to your doorstep!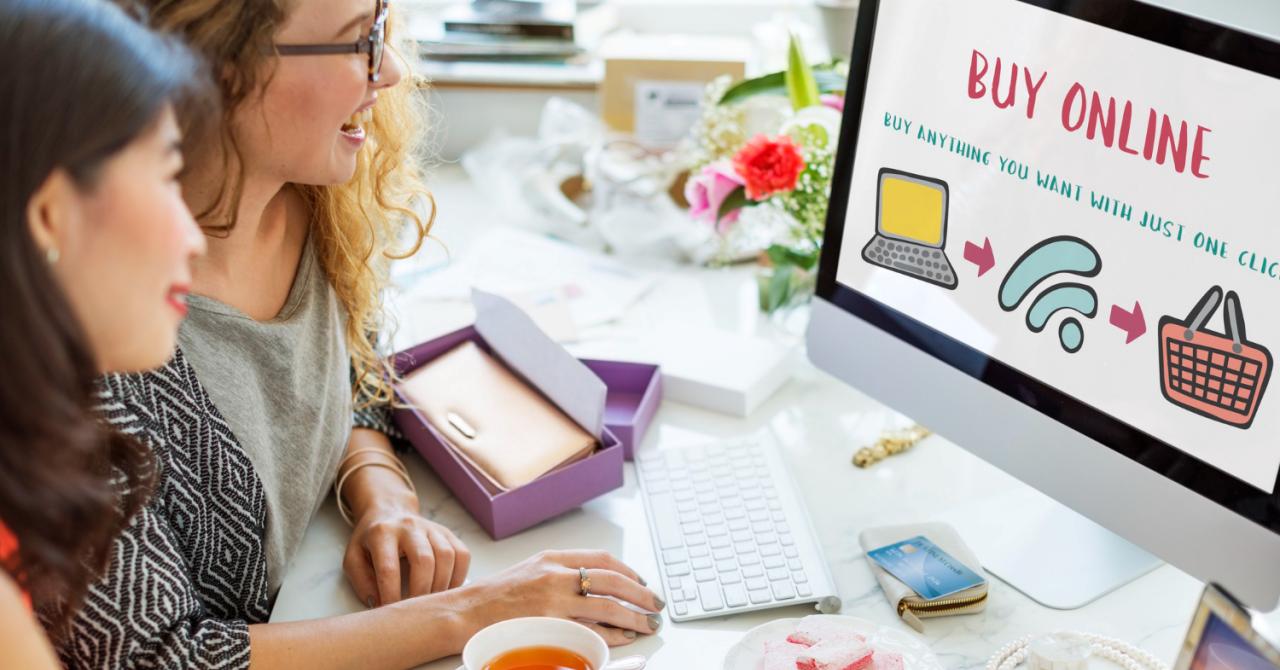 Top Websites to Shop Online in Oman
The great thing about shopping online is that you can buy different types of products… whenever, and wherever you want! For this article, we have gathered a list of the best online shopping websites available to customers in Oman.
Some of these stores are based in Oman, while others are based in nearby countries (e.g. UAE) and even farther away (e.g. United Kingdom, China). Nonetheless, all of them have branches in the Middle East, and of course… they all deliver to customers in Oman!
1. Amazon.ae
Amazon is among the leading online shopping websites in the world, and customers in Oman can shop through Amazon.ae. This online store features more than 30 product categories, such as fashion, books, electronics, kitchenware, household items, and many more.
The website is available in Arabic and English, thus making it easy for different nationalities to place an order. Moreover, the prices are displayed in Omani Rials, so you can easily calculate your order, along with shipping costs and delivery times.
2. Cleopatra Web
Cleopatra Web is a leading online retailer in Oman. It is a "one-stop" destination for those who want to buy electronics (e.g. mobile phones, tablets, laptops, gaming consoles, TVs), beauty products, jewellery, watches, and many more.
Among the famous electronics brands you will find at Cleopatra Web are Alcatel, Amazon, Apple, Canon, Dell, Google, Hitachi, HP, Huawei, JBL, Kodak, Lenovo, Logitech, Nokia, Oppo, Panasonic, Philips, Samsung, Sharp, Sony, Toshiba, Vivo, and Yamaha. Moreover, brands such as Boss, Gucci, and Versace are also available!
3. Jazp
Another leading online store in the Middle East is Jazp. It offers over 500 brands, including signature labels. Mobile phones from Apple, Samsung, and Xiaomi are available, along with various brands of gaming laptops, notebooks, speakers, refrigerators, and Smart TVs. Likewise, you will also find lots of kitchen appliances such as air fryers, hand mixers, coffee makers, and many more!
Under "Beauty and Health," Jazp features plenty of beauty and skin care products, medical equipment, perfumes, and fragrances, too. If baby products are what you need, then don't worry because you have many items to choose from, including strollers, baby clothes, diapers, accessories, and toys.
4. Jollychic
Jollychic is one of the leading e-commerce platforms in the Middle East and North Africa (MENA) region. Here, you will find lots of clothes, bags, shoes, baby products, electronics, and many more. One of the best things about this store is that is offer 24/7 customer service through phone, email, or live chat.
Notably, Jollychic has branches in Jordan, Saudi Arabia, Turkey, China, United States, and the UAE. As of June 2018, the company has more than 3,500 employees worldwide. Cool!
5. Mumzworld
According to its official website, Mumzworld was established in 2011, when a group of parents/entrepreneurs were not satisfied with the range of products available online. They also observed that shopping malls were crowded at times, so they wanted to provide a better shopping experience for busy parents online.
And so, Mumzworld was born. Today, it is the largest online baby shop in the Middle East, providing high quality baby and kids products to customers in the UAE, Saudi Arabia, Qatar, Kuwait, Bahrain, and of course… Oman.
Mumzworld offers products for newborns, toddlers, kids, and pre-teens, too. They've got clothes, baby accessories, nursery equipment, bathing products, books, travel gear, and much, much more!
6. Namshi
Namshi is a Dubai-based store that happens to be one of the largest online fashion shopping websites in the Middle East. It provides the latest in fashion trends for men, women, and kids, too!
Namshi's women's collection features brands such as Aldo, Adidas, DKNY, Ella, Mango, Minoti, Puma, Swarovski, and Tommy Hilfiger. Meanwhile, male customers will enjoy browsing products from American Eagle, Calvin Klein, Fila, Jack & Jones, Reebok, Seventy-Five, Tommy Jeans, and Trendyol, among others.
As for bags, belts, jewellery, scarves, sunglasses, watches, and other accessories, Namshi shoppers can choose from top brands such as Casio, Coach, Michael Kors, Ray-Ban, Swatch, and many more!
7. NEXT
NEXT is one Britain's biggest retailers; it has been offering high quality clothes and accessories for more than 30 years! Currently, there are more than 650 NEXT stores around the world. It also happens to be the biggest fashion "e-tailer" in Europe. Cool!
NEXT features the latest in fashion for women, men, and kids. Among its top fashion brands are Benetton, Boden, Crew Clothing Company, Fat Face, Hype, Joules, Lipsy, Love & Roses, Lyle & Scott, and Monsoon. Meanwhile, the popular brands for kids include Baker by Ted Baker, Lipsy Girl, Little Bird by Jools Oliver, Mini Boden, Reiss Kids, and The White Company.
8. OpenSooq
With more than 2 billion page views monthly, OpenSooq is the number one Arabic classifieds platform in the Middle East. Established in 2008, it connects buyers and sellers, creating a network where goods, services, and jobs can be offered!
OpenSooq features more than 120 product categories, including books, magazines, cars, clothes, electronics, furniture, mobile phones, video games, and more. At present, it operates in 19 countries, including Oman, Algeria, Bahrain, Egypt, Iraq, Jordan, Kuwait, Lebanon, Libya, Mauritania, Morocco, Palestine, Qatar, Saudi Arabia, Sudan, Syria, Tunis, UAE, and Yemen.
9. OurShopee
Another leading and fast-growing online shopping platform in the region is OurShopee. It is particularly popular in Oman, Bahrain, Kuwait, Qatar, and the UAE.
OurShoppe offers a wide range of products in the following categories: baby and mother care, clothing and bags, eyewear and watches, flowers and plants, gaming and accessories, health and beauty, home appliances, home furniture, kitchen and dining, laptops and computers, mobiles and tablets, sports and fitness, stationery and office supplies, supermarket, tools and hardware, toys and games, etc.
10. Sivvi
Sivvi is a Dubai-based online store that features fashion brands for men, women, and kids. Here, you will find plenty of clothing, shoes, bags, accessories, beauty products, and furniture, too.
Among the top brands you will find at Sivvi are Adidas, Calvin Klein, Guess, Kiko Milano, Nike, Puma, Ted Baker London, and Vero Moda.
11. ZARA
ZARA is a Spanish fashion chain that offers the latest trends in clothing, shoes and accessories for men, women, and kids. Featured women's products include dresses, jackets, blazers, jumpsuits, knitwear, skirts, jeans, shoes, bags, swimwear, lingerie, perfumes, and many more!
12. Talabat
And last, but certainly not the least… there's Talabat. Unlike the other stores, which sell mostly clothes, electronics, and non-food items, Talabat features food! In fact, it is an online food ordering service that is currently available in Oman, Bahrain, Kuwait, Qatar, Saudi Arabia, and the UAE.
Using Talabat, you can choose from a wide range of foods from different restaurants in your area. The platform usually offers discounts and promos, so foodies will certainly enjoy ordering their latest meals through Talabat!
Final Thoughts
Whether you're buying food, groceries, clothes, gadgets, and other items, it cannot be denied that online shopping has become a popular choice among many shoppers. We hope that the above list of online shopping websites would serve as your guide during your stay in Oman.
Speaking of shopping, you might be wondering where you can buy Philippine products in this country. Well, here's a list of stores where you can buy Filipino products in Oman. Happy shopping!