Wondering what Christmas looks like in an Arab country like Oman? Well, you've come to the right place! Oman is a Muslim country, but it's also a place where people from all over the world come to visit and enjoy its warm hospitality. After all, there are also many expats living and working in the Sultanate. If you travel during the Christmas holiday season, you'll see that Oman has something for everyone!
In this post, we share some interesting facts about Christmas in Oman, as well as some tips on how to celebrate. If this is something you're interested to learn more about, keep on reading!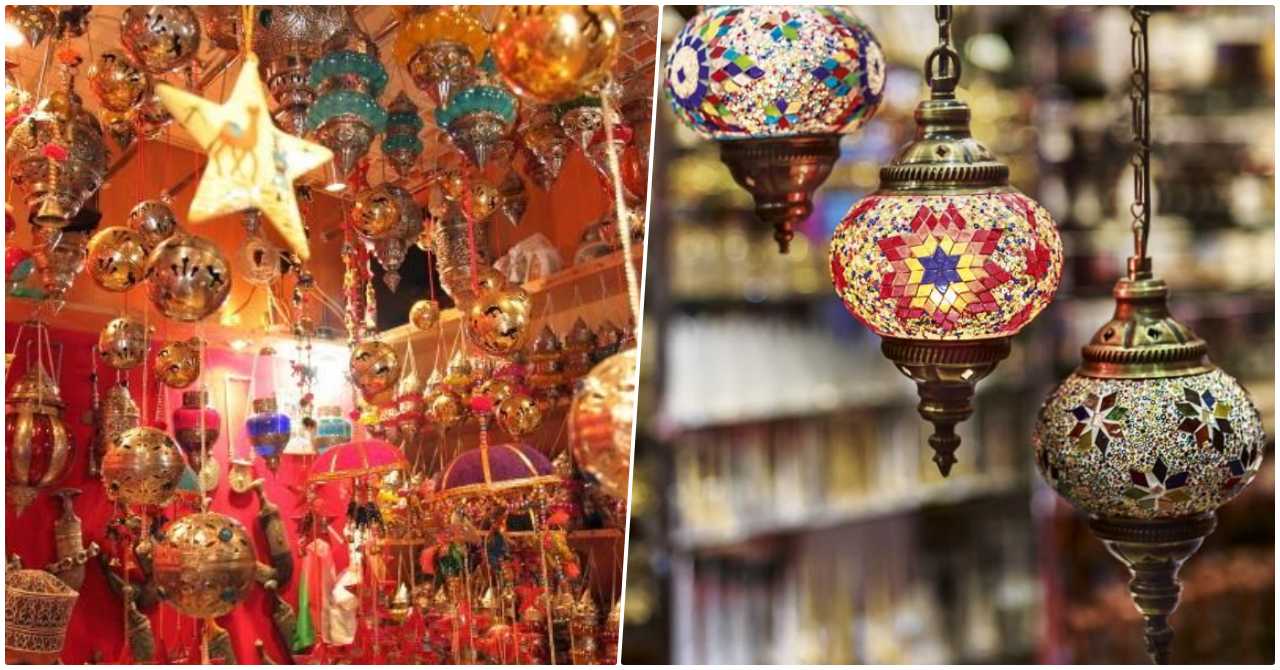 How do Residents in Oman Celebrate Christmas?
Christmas in Oman is a time of great joy and excitement. It's also one of the busiest times of the year in the country's capital, Muscat.
Most people in Oman are followers of the Ibadi Islamic faith, which is considered to be tolerant and moderate. Christmas is not an official holiday in the country, but people still enjoy the traditions and spirit of the season.
One of the most popular places for people to gather during the holiday season is at the large luxury hotels. According to Lori-Jean Collins, the marketing and sales director of Shangri-La Barr Al Jissah Resort & Spa, the Christmas season at the hotel is very busy because most of its European guests are staying for several nights. The resort's Christmas tree measures 13 meters tall and features over 15,000 lights and 2,000 candy canes. It takes around 10 people three days to put up the tree.
During the tree-lighting ceremony, some of the hotel's young guests are involved. The staff members then prepare a variety of food and drink, such as Christmas cookies and stollen bread. The kids from the Philippine School also perform a song and sing Christmas songs.
The different large hotels in Oman have special holiday menus that feature different types of food. One of the most popular options is the Safari Rooftop Grill House at the Grand Hyatt. On Christmas Eve, the restaurant serves a traditional buffet with turkey and other traditional dishes. On Christmas Day, the Tuscany restaurant serves up an Italian-inspired lunch.
The Ritz-Carlton Hotel at Al Bustan Palace has a festive tree-lighting ceremony in its lobby. It also hosts various activities for children. These include a variety of workshops that allow them to create their own Christmas houses.
The InterContinental Muscat is serving a Christmas turkey dinner with a twist on the traditional dish on Christmas Eve. The Sifawy Boutique Hotel is also holding a special Santa Claus brunch on Christmas Day. In the country's far north, at the Chiaca's Kids Club at Six Senses, there will be a variety of activities that allow children to create Christmas decorations.
The food at the hotel's restaurant, the Shangri-La, continues to be served until Boxing Day. However, the members of the restaurant's staff might not be able to enjoy the same food.
According to Lori-Jean Collins, she holds a Christmas party at her home the weekend before. As she and her family are from all around the world, the pool party turns into an all-day feast with various treats from Fiji, as well as other countries such as Oman, Germany, Poland, Russia, and New Zealand.
Although the restaurant doesn't serve traditional dishes such as ham or pork, it serves various types of seafood. For instance, the customers can expect to pay around OMR3 a kilo for prawns. Not bad at all!
Christmas Tree in Qatar
Christmas for much of the world isn't the same without a Christmas tree. This is why several expat-friendly locations in the sultanate have taken on the task of decorating a festive surprise to welcome both the holidays and holiday-makers. Check out our shortlist here:
1. JW Marriott Muscat, Muscat
The arrival of the JW Marriott Muscat in Muscat has brought a new dimension to the city's hospitality scene. The hotel is offering a variety of activities and events to celebrate the holiday season.
A Christmas buffet at Kitchen 7 or an indulgence set menu featuring local seafood, dry-aged meats, and desserts at Pink Salt are two of the options that you can choose from for the season. Then, on Christmas Day, enjoy a lavish spread of live stations featuring festive treats and classic holiday favorites such as turkey and prime rib.
New Year's Eve at the JW Marriott Muscat will be filled with glitz and glamour as the hotel offers a variety of options for guests to celebrate. Some of these include a dinner at Kitchen 7 or a luxury set menu at Pink Salt.
2. Al Bustan Palace, a Ritz-Carlton Hotel, Muscat
This Christmas season, enjoy a luxurious beachfront resort that features a variety of magical events. Throughout the month of December, guests can enjoy a festive high tea in the hotel's elegant atrium lounge.
Kids can enjoy various Christmas-themed events, including a magic show and workshops. Then, on Christmas Day, they can enjoy a grand buffet at the Beach Pavilion Bar & Grill. The festive feast will feature a variety of traditional favorites and exquisite desserts.
A New Year's Gala dinner under the stars is a special event that will allow guests to ring in the new year with a variety of food and live music.
3. W Muscat, Muscat
W Muscat's "Light It Up" festivities are expected to bring out the best in Christmas celebrations. A lavish Christmas Day spread at CHAR features a Surf 'n' Turf buffet, which is topped with various dishes such as lobster and truffle parmesan fries.
W Muscat is offering a variety of festive packages for guests wanting to celebrate Christmas or New Year's Eve. These include a dinner and overnight stay in a special room at an affordable deal. Make sure to check out their website to see what's on offer!
4. The Chedi Muscat, Muscat
The Chedi Muscat's Christmas celebrations begin with a festive afternoon tea this December. This event features a selection of Christmas-themed snacks and pastries served in the hotel's gardens. On Christmas Eve, The Beach Restaurant and The Restaurant will host an annual dinner that will feature a three-course menu. The music of the resident jazz band will also be played throughout the evening.
The Beach Restaurant's Christmas Day Brunch on December 25 will be a delightful treat for all the family. This event will feature a variety of traditional and contemporary dishes, and it will also feature a 5-course New Year's Eve dinner.
5. Anantara Jabal Akhdar Resort, Nizwa
The Anantara Al Jabal Al Akhdar resort in Oman offers a unique experience for the holiday season. Guests can enjoy a variety of local and international cuisines at its various restaurants, including Al Maisan, which will serve up a lavish buffet on Christmas Eve and Christmas Day.
No holiday event is complete without the fresh scene of greens from Christmas trees, so be sure to head on over to any of the above-listed hotels/resorts to experience the festivities. Be sure to make a reservation in advance so you don't miss out on any of the fun!
Where to Shop Christmas Decorations in Oman
From Christmas trees and lights to Santa hats, these stores offer everything you need to celebrate the holidays.
1. City Center Muscat
2. Salalah Gardens Mall
3. Oman Avenues Mall
But if you're not feeling particularly excited to go out and would rather do your shopping online, then here are some great options for the holidays:
4. Ourshopee
6. Jazp Store
8. Roumaan
9. Openkart
Christmas Markets and other December Activities in Oman
Christmas markets aren't as popular in Oman as they are in Europe, but there are still some great activities you can participate in this year-end:
1. Wahiba Sands Tour
The Wahiba Sands, also known as The Sharqiya Sands, is a popular destination for adventure seekers and nature lovers in Oman. This area features various activities such as dune bashing and sand sports. The vibrant colors of the sand and the diverse fauna and flora of this region make it a perfect place for people to explore.
With the help of Instagram, you can easily post insta-worthy photos of the dunes and get the most likes in seconds. You can expect a roller coaster-like experience while you're out on the sand. In addition, the local Bedouin tribes have a lot of knowledge about the area.
2. Sultan Qaboos Grand Mosque: Explore The Grand Architecture
One of Oman's most popular attractions is the Sultan Qaboos Grand Mosque, which is a magnificent structure that features five minarets. It is also surrounded by beautiful architecture and has a tranquil ambiance. The main prayer hall of this mosque can accommodate up to 6,500 people. A separate hall is dedicated to women and can accommodate up to 750 individuals.
There are so many amazing facts about this grand mosque that it's hard to choose just one thing to highlight. The world's largest chandelier and the carpet that's covered with it are some of the highlights. This Islamic architectural wonder is also worth watching for its art and interior design. Throughout the mosque, there are multiple attractive ceilings and mosaics.
3. Royal Opera House: Watch A Show Or Two!
One of the must-visit places in Oman is the Royal Opera House, which is a beautiful structure that showcases the finest Islamic architecture. This is a must-see destination for anyone who is passionate about culture and architecture. It can seat up to 1,100 people and has various features such as a concert theatre, upscale restaurants, and formal gardens.
4. Muttrah Souk: Buy Unique Handicrafts
The Muttrah Souk is a traditional market that features various types of clothing, spices, and household goods. It is also known to have shops selling Omani and Indian artifacts. Although the prices are nominal, tourists can still find bargain deals here. To make shopping easier, you should carry cash.
5. Al-Sawadi Beach: Relax On An Empty Beach!
In December, it is important that you stop and enjoy Oman's beaches. The beautiful beaches of Oman with their mountains in the background will keep you entertained. If you are planning on visiting Oman during the holiday season, Al-Sawadi beach is a must-visit. This beach is located north of Muscat and is full of seashells.
Where to Buy Christmas Gifts in Oman
Thinking of some me-time shopping or last-minute shopping for gifts? Then, you should visit the Souk Al-Bustan and Souk Muttrah. These two markets are located in Muscat, Oman's capital city. They are full of shops and stalls selling all kinds of items from traditional handcrafted jewelry to gold-plated watches. You can also find unique Christmas decorations here. Here are the other shops you can stop by for Christmas shopping:
1. The Royal Omani Co.
2. Oman Souk (Located in Muttrah)
3. Souk Al-Balad (Located in Muscat)
4. Ibra Ladies Souk
5. Al Besat Al Hariri
Video: What It's Like To Spend Christmas Day In Oman
Merry Christmas! In the spirit of the season, here's a video about how this expat vlogger, Jebel d, spends their Christmas Day in Oman. Every year, they spend Christmas in Muscat, Oman—located in the Middle East—where they watch the sunrise from the rooftop before heading down to the beach. In the early afternoon, they go out to enjoy a traditional Omani dinner at Shangri-La's Barr Al Jissah Resort & Spa overlooking the Gulf of Oman.
While it's definitely not the kind of Christmas you'd expect from back home, it's all not too bad. The weather is cool, the food is delicious, and there's plenty of time to relax with friends or family. You just have to plan your day well since many establishments close for the day. The good thing about it is that there are plenty of activities to do in Oman during the Christmas season, so you don't have to spend all your time indoors just because shops are closed.
Frequently Asked Questions:
1. Do people in Oman celebrate Christmas?
Yes, the majority of Omani people celebrate Christmas. The country is predominantly Muslim, but there are also many Christian expats who live in Oman.
2. Can I buy decorations in Oman?
Yes, there are plenty of shops that sell decorations for Christmas. You can get lights, trees, and other festive items at a number of stores throughout the country.
3. What are the best places to buy decorations in Oman?
There are many shops that sell Christmas decorations throughout the country. You can find them in large malls and shopping centers, as well as smaller stores.
4. When is Christmas celebrated in Oman?
Christmas is celebrated on December 25th every year in Oman.
5. What is the best way to celebrate Christmas in Oman?
The best way to celebrate Christmas in Oman is to spend time with your loved ones. You can make sure that everyone has a good time by setting up some decorations around the house, having a nice meal together, and opening presents.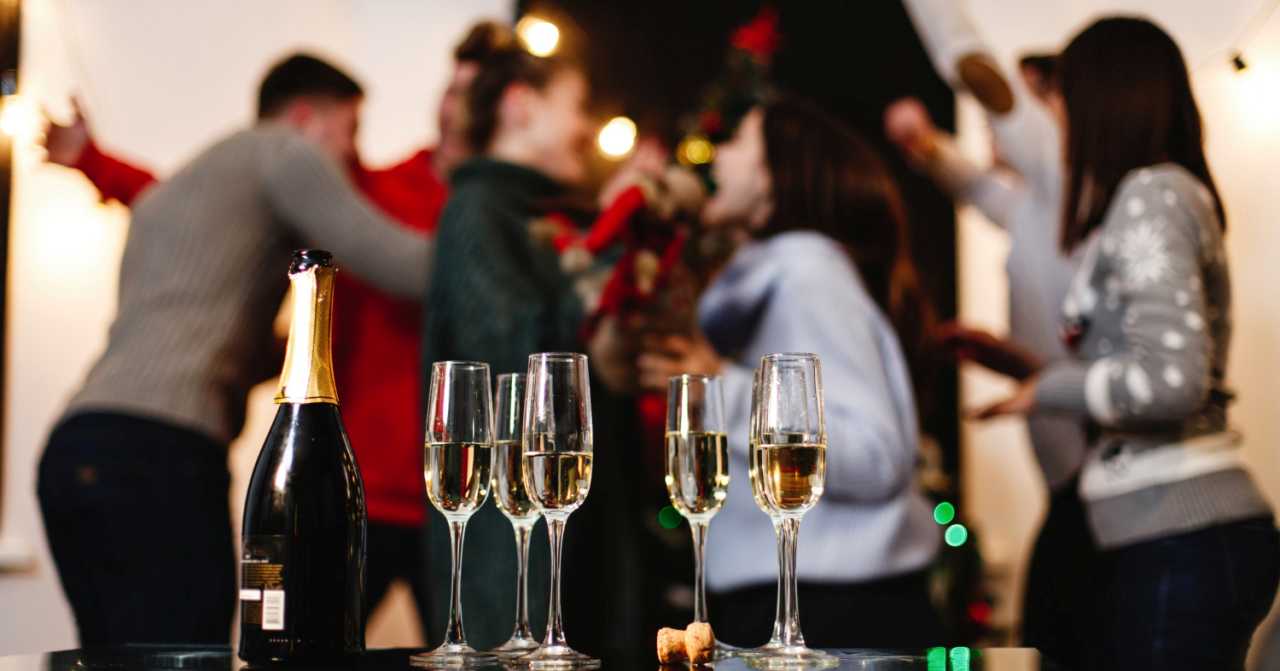 Final Thoughts
Christmas is a time of joy and celebration, and Oman is no exception! Celebrating Christmas in Oman is a unique and delightful experience that everyone can enjoy. The country is known for its warm hospitality, so you can be sure to expect a wonderful atmosphere and lots of festive cheer. You can look forward to indulging in traditional Christmas treats, exploring the local markets, and taking part in the many local festivities.
Celebrating Christmas in Oman is an opportunity to experience the culture and hospitality of the country, while also enjoying the joy of the season.
READ NEXT: Best Shopping Malls in Oman