If you're planning to visit Oman but have a tight budget, there is still a chance to have a fun-filled and memorable vacation. It starts by booking a budget-friendly accommodation. For travellers, the images of Oman includes extravagant palaces, luscious mountain ranges, relaxing oasis, and hospitable culture.
The experience is not cheap; however, it is possible. Muscat, the country's capital, is boasting tourists hotels aimed for travellers who don't want to spend money on their accommodations. Outside the country's capital, there is also a relatively right amount of budget-friendly hotel choices. Check out these hotels in Oman:
Small towns have numerous hotels that range from USD 30-50. These hotels are functional, comfortable, and clean. Unfortunately, there are no hotels less than the price mentioned above.
Also Read: How to Apply for an Unsponsored Tourist Visa in Oman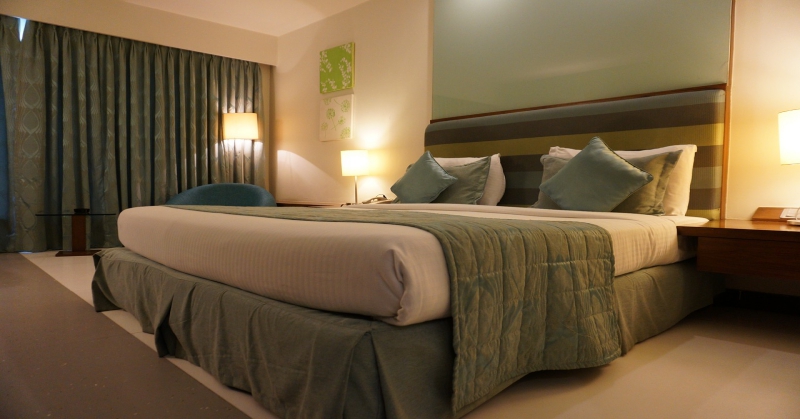 Where to Stay: Most Affordable Budget Hotels to Stay in Oman
Budget hotels maintain the same rate throughout the year, depending on the location. Upscale tourist places tend to change depending on the season. A budget hotel room includes essentials like television, aircon, water heater, shower, hot water, and fridge. A simple restaurant is usually part of the in-house facility. Here are the best budget hotels in Oman:
1. Qurum Beach Hotel – BOOK HERE
Qurum Beach Hotel is situated beside the Qurum Beach. It is also a few minutes away from Muscat International Airport. All rooms have airconditioning, television and their bathroom. Guest will love the spacious seating area provided in each place. The beach hotel also has a restaurant where guests can relax and enjoy a live band. Traditional Omani cuisine is available and prepared by local chefs.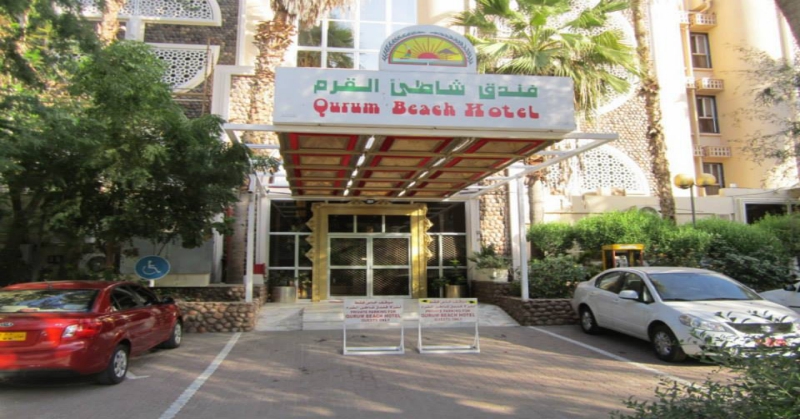 2. Mutrah Hotel – BOOK HERE
Everybody knows the Mutra Hotel because it is the first hotel in Oman. It is located strategically near the market, fort and harbour. The 43 rooms within the facility are furnished and decorated uniquely. It means no two places are alike in terms of style and overall feel. Although this is the case, all rooms are equipped with wifi, mini bar, and flatscreen television. The in house restaurant offers dishes from different cuisines. A conference room is also present within the hotel.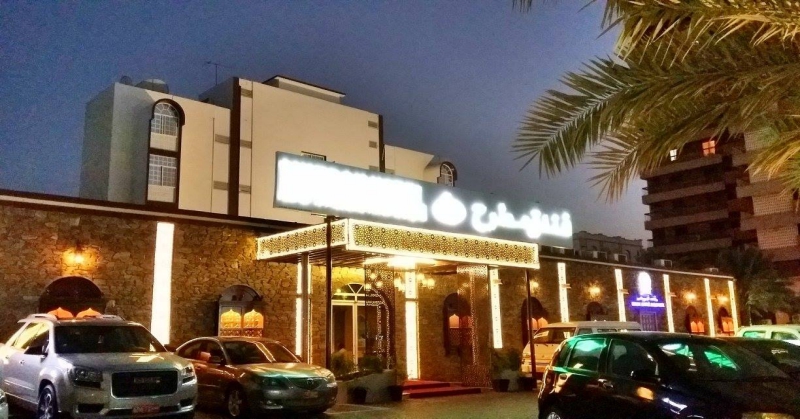 3. Oman Palm Hotel Suites – BOOK HERE
For those travelling the city of Seeb and looking for a budget-friendly hotel, the Oman Palm Hotel Suites is the best choice. It is ideal for much need R&R. Although it is classified as a budget hotel, the rooms are equipped with amenities like mini bar, small kitchen and refrigerator. There is also an on-site restaurant that offers Omani dishes. Whether for business or leisure, the Oman Palm Hotel Suites should be part of your option.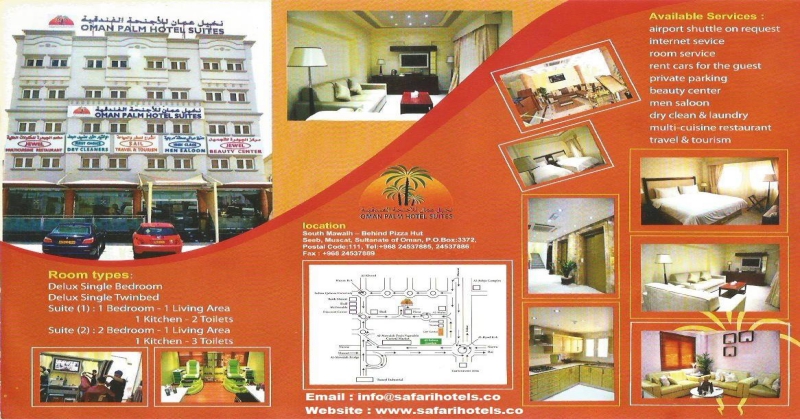 4. Samara Hotel – BOOK HERE
Finding a budget-friendly accommodation in the capital city of Muscat is not tricky. Samara Hotel is an excellent option for recommended by travellers. Basic amenities like airconditioning, refrigerator, and wifi will make any stay a pleasant one. The hotel boasts a gym and a guest lounge. Samara hotel is near popular attractions like the Sultan Qaboos Grand Mosque. Although the hotel doesn't have an in house restaurant, it is near the popular eating destination.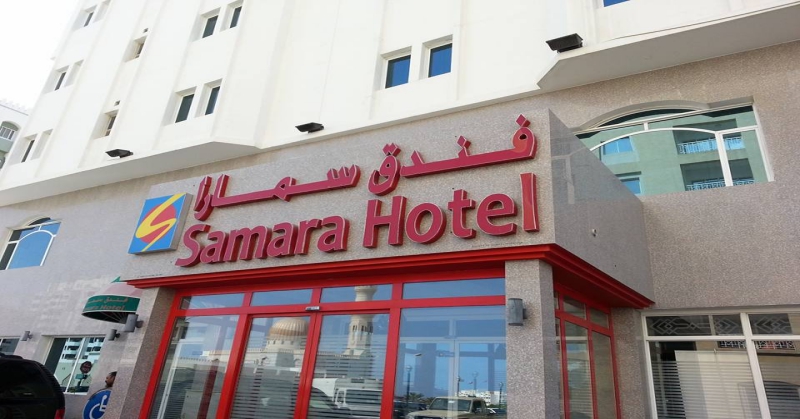 5. Khasab Hotel – BOOK HERE
Khasab Hotel is considered the most famous hotel in the city of Khasab. It is rare to find a hotel within the price range that has a swimming pool. Among the hotel, facilities include a restaurant, free wifi, concierge, playground for children and a garden. All rooms have a flat-screen television, air conditioner, hot water and private bathroom. Complimentary breakfast is included in your stay.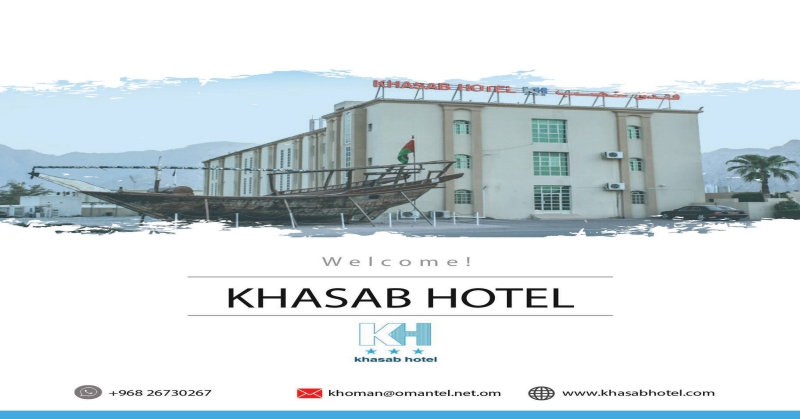 6. Safeer International Hotel – BOOK HERE
Safeer International Hotel is an affordable accommodation for leisure or business travellers. It offers comfort and amenities required to have a luxurious getaway. The hotel boasts around 81 rooms equipped with wi-fi, satellite television and safe box. The hotel's facilities include a flower shop, restaurant, gym, business centre and meeting halls. Safeer International Hotel is also near the proximity of top attractions like the Royal Opera House.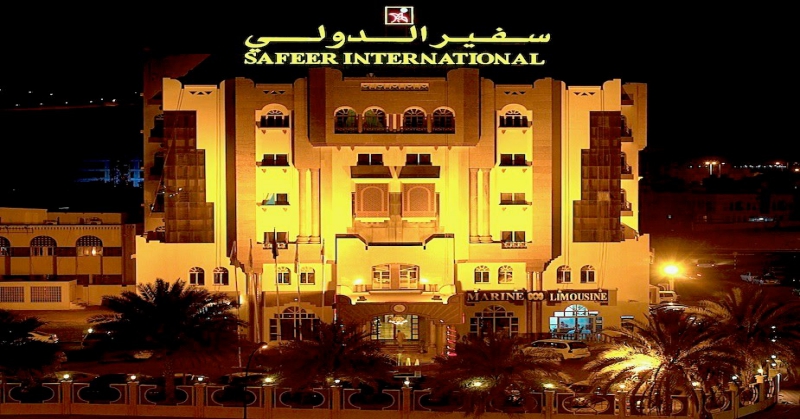 7. Hotel Golden Oasis – BOOK HERE
Golden Oasis Hotel is a stone throw away from popular places like the Al Bustan Palace, and Qantab Beach. It is also a few minutes drive from the international airport. For those who want to shop, the hotel is near notable fashion areas.
Golden Oasis Hotel also boasts three restaurants that serve delicious traditional and international dishes. There is also a 24 house coffee shop with the hotel's premises.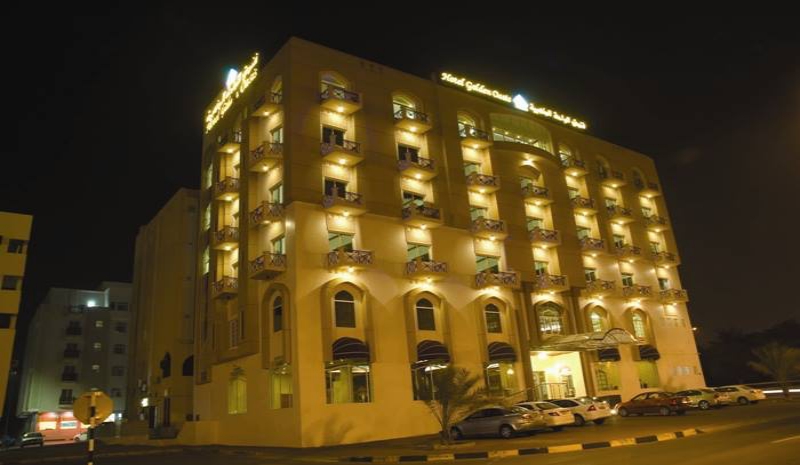 8. Beach Hotel – BOOK HERE
Muscat is dotted with budget-friendly hotels that proves to be an excellent choice for any travellers. One of the most notable ones is the Beach Hotel. The room is designed to enhance your stay. It is equipped with a small kitchen, refrigerator, mini bar and wifi access. There are a small pool and restaurant that is part of the hotel amenities. During the trip, make sure to drop by at the Natural History Museum, which is a short distance from the hotel.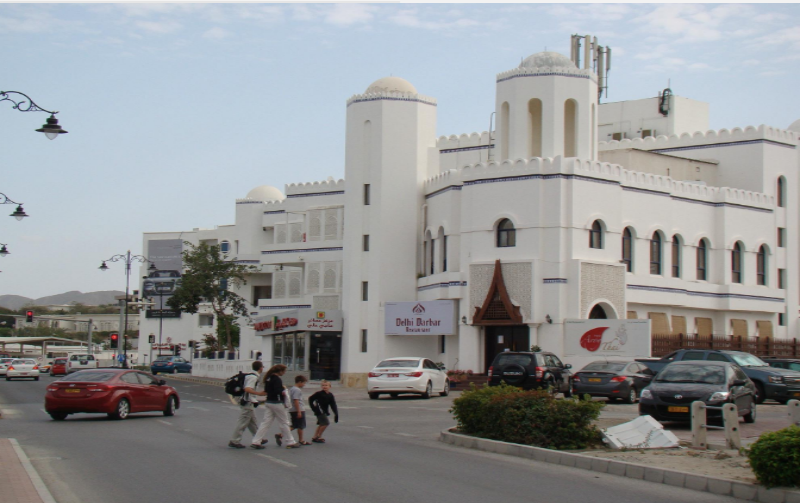 9. La Rosa Hotel – BOOK HERE
Right at the heart of the city centre, La Rosa Hotel is conveniently situated about 15 minutes away from the international airport. It is also within reach of shopping centres, lovely beaches and the historical Mutrah Souk. La Rosa Hotel resembles a top-class bed and breakfast environment. Close to a hundred lavish rooms, they are all fully equipped with minibar, safe box, and wifi. Enjoy other hotel amenities like a pool and gym.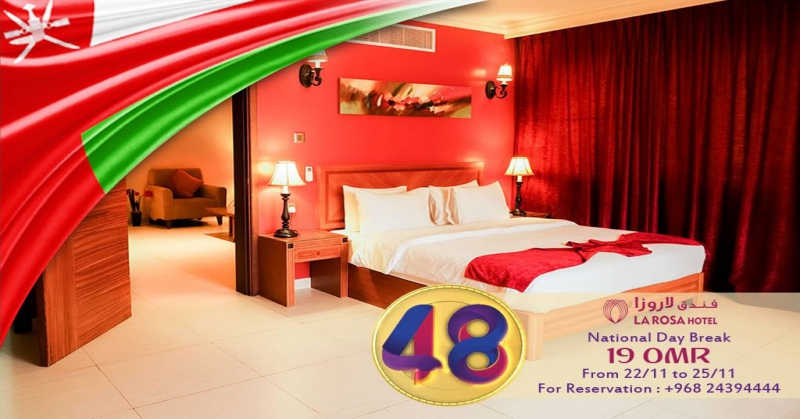 10. Naseem Hotel – BOOK HERE
Naseem Hotel is near some notable attractions like Old Watch Tower and Muscat Gate Museum. The hotel has some basic amenities like a 24-hour reception area, wifi and room service. The hotel has earned the top rating from its guests compared to other hotels in the area. For leisure travellers, efficiently plan your itinerary because the hotel is near top attractions.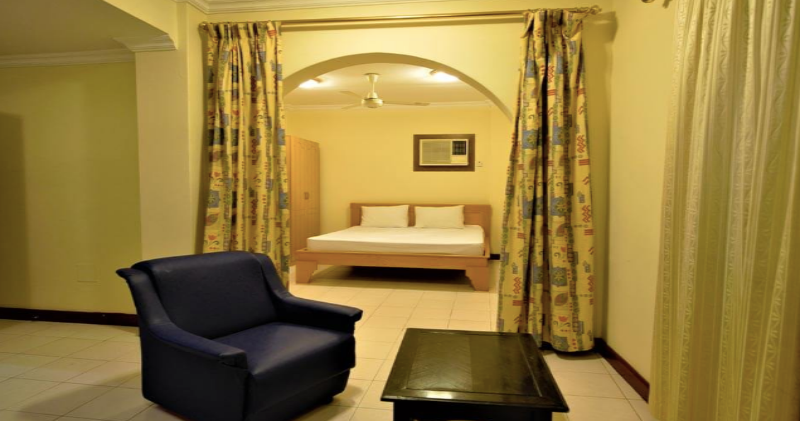 The idea of visiting Oman is within your reach for budget travellers. There is no need to worry about spending a lot of money to experience the hidden secrets of this beautiful Middle East country. Time to have fun and immerse yourself in the historic and culturally rich Oman.