Have you already started paying monthly contributions to SSS only to find out that you have to leave the country to work overseas, and perhaps fear that you might not be able to continue membership contributions? Is this even a big deal? The Social Security System imposes rules and policies regarding contributions and benefits. Please make sure that you are able to contribute to your SSS account on a regular basis to reap the benefits when you retire back in the Philippines. Here we share some tips how you can continue contributing to your SSS while abroad.
Also Read: How to Pay Pag-IBIG Contribution in Oman
Members who were only able to pay less than 120 monthly dues will only receive a lump sum as a retirement benefit. A lump sum is a total amount paid by the member – or with a counterpart from the employer at the time when the member was employed in the Philippines – plus the interest accumulated over time. But if a member can pay at least 120 monthly contributions, the member is eligible to receive monthly pensions.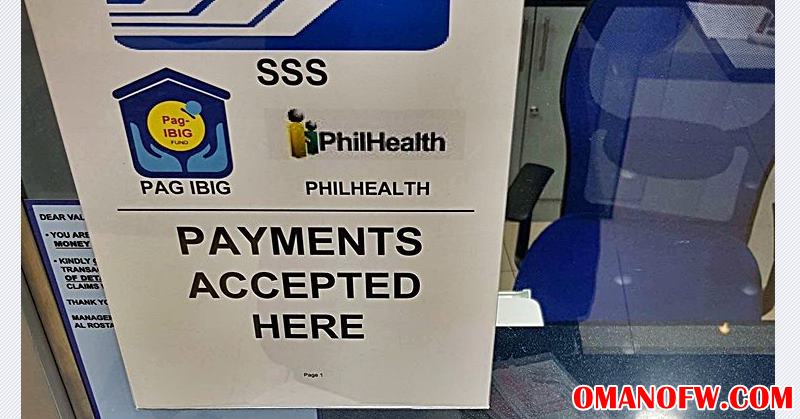 OFW Tips: How to Pay SSS Contribution Abroad
Working abroad is challenging, and the possibility of going home without savings can be high. It does make sense to have a backup financial security plan as a caution against having nothing to spend for daily needs and other expenditures when the member decides to come back from abroad. T
he SSS retirement plan is one. Well, one particular option for an SSS member who works abroad and still wants to continue to pay monthly contributions is by sending money to family members or friends and let them settle on their behalf. But sometimes, this can bring a lot of inconveniences as delays can happen and occasionally, family members may use the money intended for the contributions for other things. It does help when members can pay their monthly contributions in collecting outlets overseas.
For Filipino overseas workers in Oman, there are two options to pay their monthly SSS contributions: (1) through e-payment services; and (2) through accredited collecting outlets.
A. Paying through E-Payment Services
SSS only allows two payment options for those its e-payment services: BancNet ATM or through UnionBank online banking system. But first off, the member should first register for an online account with SSS. To do this, follow the following steps:
Visit the SSS website at www.sss.gov.ph
At the top corner, look for My.SSS option
Hover your cursor on that option and click on Registration
Choose relevant and appropriate information to be used for your My.SSS registration
Fill-out the electronic form with all information needed
An activation link will be sent to your registered e-mail. This might take up to 30 minutes.
Once the e-mail has been received, click on the activation link so that you can change the password of your My.SSS account
Under your My.SSS account, you can choose either BancNET ATM or UnionBank, whichever is applicable or more convenient for you.
B. Using BancNet ATM
Only ATM cardholders of the following banks are allowed to transact SSS-related payment services:
Asia United Bank, BPI Direct BanKo, CTBC Bank Citystate Savings Bank, Development Bank of the Philippines (DBP), Enterprise Bank, Entrepreneur Bank, Equicom Savings Bank, MASS SPECC, Malayan Bank, Maximum Savings Bank Inc., Overseas Filipino Bank, PBCom, Philippine Business Bank, Philippine Veterans Bank, Philtrust Bank, Sterling Bank of Asia, Sun Savings Bank, Taiong Rural Bank, and Wealth Bank.
Follow these steps to pay through BancNET ATM:
Go to BancNet ATM website to register for an account. If you have already done so, please log in to your account.
Once you have registered and logged in to your account, go to your Homepage and choose your bank.
Click I Agree to the terms and conditions to proceed
Click on SSS as an option
Enter your SSS number plus digits corresponding to the month and year of your contribution
For example, if you want to pay for June 2019 contribution, enter XXXXXXXXXX062019
Provide your ATM Card Number
Choose the type of account, either savings or current
Enter the desired amount to pay
Enter ATM pin and then submit
C. Follow these steps to pay through UnionBank:
First of all, you need to have an existing account with UnionBank to use this option.
Log in to your UnionBank online banking account
Go to the Bills page and click on SSS
Fill out the online form and enter the amount to be paid.
Click on Pay
The system will then ask you to re-enter your log-in information. Once you have registered the necessary information, wait for your electronic receipt.
Electronic payment services are indeed a convenient way of paying SSS contributions when in Oman; however, if you cannot transact with any of these e-payment services because you do not have UnionBank account or are not an ATM holder of BancNet-accredited financial institutions listed above, then you can choose to pay at an accredited collecting outlet. Overseas Filipino workers in Oman can pay their SSS monthly contributions at the following remittance centres:
Al Jaheed Exchange
Global Money Transfer
Majan Exchange
Modern Exchange Company
Oman UAE Exchange
Also, if you experience difficulties of paying your SSS monthly contributions, you can visit the SSS Oman Office at the Embassy of the Philippines at Bldg. No. 1041/1043, Way No. 3015, Al Kharijiya St., Shatt Al Qurum, Muscat, Oman.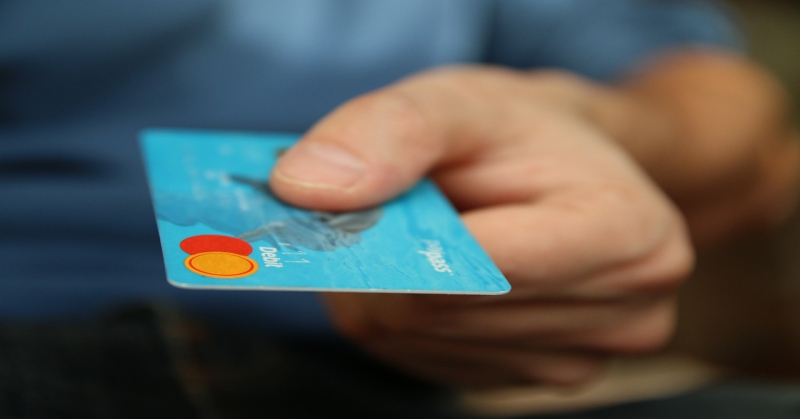 Working abroad is difficult and does not assure financial freedom. Therefore, it is essential that you shell out a portion of your monthly income for your financial security so that when you go back to the Philippines, you have something to expect. SSS can provide you with a decent retirement benefit through a monthly pension provided that you have paid at least 120 monthly contributions.
If you have not reached the minimum qualification for total monthly contributions to be eligible for a monthly pension, and if you are working in Oman, no worries because you can pay through e-payment services through BancNet and UnionBank or you can choose to pay through collecting outlets accredited by SSS. Just follow the steps above for the option you want to use, and you are good to go.