As an Overseas Filipino Worker, it is very important that you continue paying your Pag-IBIG contributions as this can benefit you in the future. In case you plan to apply for a housing loan or get a personal loan, if you're an active member, you can take advantage of the opportunities available. We won't be OFWs for long and sooner or later, we might invest in our own homes, so take time and learn what are the benefits and membership guidelines of Pag-IBIG.
PAG-IBIG Fund or also known as Pagtutulungan sa Kinabukasan: Ikaw, Bangko, Industriya, at Gobyerno was founded on June 11, 1978. It purports to provide shelter financing and national savings plan for all Filipino workers.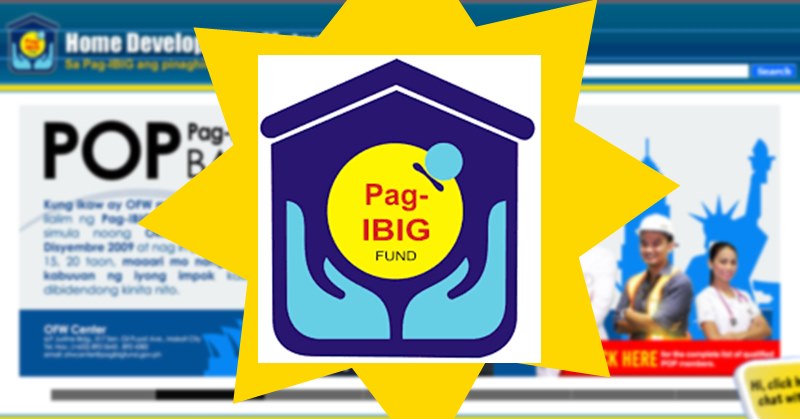 What Are The Pag-IBIG Fund Benefits & Membership For OFWs
This government agency does not merely cater to Filipinos working in the Philippines, but also open to membership to Filipinos working abroad. So it is very crucial that you keep it active as you can take advantage of it when you apply for various offerings by this government entity.
A. Registration of Overseas Filipino Workers to Pag-IBIG
You can register as a Pag-IBIG member overseas. Simply, fill-up the Membership Registration Form (MRF) with your valid ID in Pag-IBIG desks situated in the Philippine Embassy or Consulate. Also, you can procure a copy of MRF by clicking this, or you may register online at the Pag-IBIG website.
The Benefits of Pag-IBIG Funds to OFWs
Once you are a Pag-IBIG member, you will enjoy the following benefits from this helpful agency.
The savings will earn annual dividends that will be added to your savings. You can have a contribution of a minimum of PHP100.00. Still, to avail of higher loans, you may increase your monthly donations.
They too propose a Modified PAG-IBIG Membership Program, which is a voluntary savings plan. You can earn higher in five years with this program. It receives a minimum monthly contribution of PHP500 and has a higher annual interest charge per unit.
The savings are tax-free, which are undertaken by the Philippine government.
Availability of Housing Loan, in which you can purchase your dream house. Or you may accept the funds for home restoration and betterment. The Pag-IBIG member can borrow up to 6 million pesos that have a loan term or can be compensated for up to 30 years.
You can also refinance existing housing loan from other lending establishments.
Have short-term loans such as Calamity Loan and Multipurpose Loan that you can employ for many intents. These include paying for your child's tuition fee, house repairs, personal needs, or capital for a commercial enterprise. You can borrow up to 80% of your savings with a Calamity Loan and can be paid in 24 months. Similarly, in Multipurpose Loan, you can adopt 80% of your full savings and has a loan term of up to 24 months.
You will be provided with a Pag-IBIG Loyalty card, which a membership card that entitles you to possess a significant discount and rewards to products such as medicines, tuition, groceries, and gas, among others.
Being a Pag-IBIG member is a big help for your future, and these benefits mentioned-above are some of the reasons why you should become a Pag-IBIG member today, especially if your an OFW.