OFWs are an important source of remittances for many countries, including Oman. Western Union is one of the leading providers of money transfer services for OFWs.
Also Read: Filipino Guide: Cost of Living in Oman
With over 500,000 locations in more than 200 countries and territories, Western Union provides a convenient and reliable way to send money home, Western Union also offers OFWs several other benefits. For example, OFWs can use Western Union to pay bills, shop online, and even send money to family and friends back home.
OFWs can also take advantage of Western Union's many discounts and promotions. As a result, OFWs who use Western Union can save money on their money transit or travel. As an OFW, you can trust Western Union to provide you with the money transfer services you need.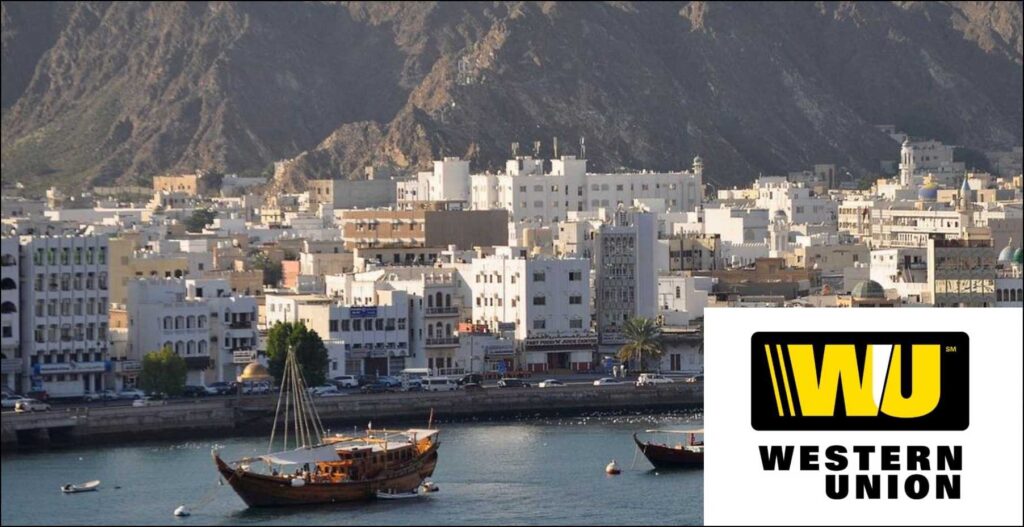 We have listed the Western Union locations and phone numbers in Oman for you. You can find the nearest Western Union location to you by using the "Cllr + F" on your keyboard.
List of Western Union Locations in Muscat
GLOBAL MONEY EXCHANGE
Address: Bldg A Sahwa Tower St Al Ghubr, Nearest Landmark Nbo Head Office, Muscat
Phone: +968-99100591
LAXMIDAS THARIA VED EXCHANGE C
Address: Bldg :no 249 191 Shop No 181 183, Way No 3719 Ruwi High Street, Muscat
Phone: +968-24700044
LAXMIDAS THARIA VED EXCHANGE C
Address: Shop No 181 183 Building No 249 191, Way No 3719 Ruwi High Street, Muscat
Phone: +968-24700044
LAXMIDAS THARIA VED EXCHANGE
Address: Bldg :al Meera Hypermarket St :18 Nov, Area :al Azaiba, Muscat
Phone: +968-24494850
MODERN EXCHANGE COMPANY LLC
Address: Bldg :bin Hayl Tower 1 St : Al Umran, Nearest Landmark :bank Muscat Office, Muscat
Phone: +968-24524712
LAXMIDAS THARIA VED EXCHANGE
Address: Bldg :al Meera Hypermarket St :18 Nov, Area :al Azaiba, Muscat
Phone: +968-24494850
UNIMONI EXCHANGE LLC
Address: Shop :unimoni Exchange St :ghala, Nearest Landmark :royal Hospital, Muscat
Phone: +968-24503102
MUSTAFA SULTAN EXCHANGE
Address: Bldg :hassan Bin Ehsan St :ghala, Nearest Landmark :bank, Muscat
Phone: +968-24503198
PURSHOTTAM KANJI EXCHANGE CO
Address: Bldg Al Nabani Complex St 54 P, Nearest Landmark Royal Hospita, Muscat
Phone: +968-24502900
GLOBAL MONEY EXCHANGE
Address: Bldg No 11 St Al Maardih, Nearest Landmark Al Karama Hyp, Muscat
Phone: +968-99455213
UNIMONI EXCHANGE LLC
Address: Bldg :al Nahda Tower St :al Maardih, Nearest Landmark :zubair Automotive, Muscat
Phone: +968-24210306
WASEL EXCHANGE
Address: Bldg No 4718 Al Ghubra South, Near Millenium Hypermarket, Muscat
Phone: +968-92547928
LULU EXCHANGE CO LLC
Address: Bldg :akbar Travels St :al Marafah, Nearest Landmark :beach Rd Dubai Travel, Muscat
Phone: +968-24-493014
JOYALUKKAS EXCHANGE
Address: Shop :joyalukkas Exchange St: Ghala, Nearest Landmark :al Hail Shopping Ctr, Muscat
Phone: +968-24594605
UNIMONI EXCHANGE LLC
Address: Bldg :panorama Mall St :al Ghubra, Area : Bawshar, Muscat
Phone: +968-24597319
MODERN EXCHANGE COMPANY LLC
Address: Bldg : B 15 Shop 11 12 St :4014, Nearest Landmark :mars Hypermarket, Muscat
Phone: +968-24491422
TRAVELEX AND CO LLC
Address: Shop No 4al Marafah Street Wa, Nearest Landmark Besides Dubai, Muscat
Phone: +968-24613351
MUSTAFA SULTAN EXCHANGE
Address: Bldg :habib Bin Khalfan St :al Marafah, Area : Al Ghubrah North, Muscat
Phone: +968-22380937
UNIMONI EXCHANGE LLC
Address: Shop :lulu Hyper Market St :al Ghobra, Area : Bowshar, Muscat
Phone: +968-24750830
LULU EXCHANGE CO LLC
Address: Bldg :oman Avenues Mall St :boushar, Nearest Landmark :lulu Hyper Market, Muscat
Phone: +968-24-504058
GLOBAL MONEY EXCHANGE
Address: Bldg 399 St Ghubrah, Nearest Landmark Aster Al Rafa, Muscat
Phone: +968-99876638
LAXMIDAS THARIA VED EXCHANGE
Address: Bldg :muscat Grand Mall St :al Ghubrah, Nearest Landmark :avenues Mall, Muscat
Phone: +968-24399938
PURSHOTTAM KANJI EXCHANGE CO
Address: Bldg :muscat Grand Mall St Dohat Al Adab, Nearest Landmark :muscat Grand Mall, Muscat
Phone: +968-22006663
OMAN EXCHANGE LLC
Address: Bldg No 218 A St :way 3810, Nearest Landmark :bank Muscat Ghubra, Muscat
Phone: +968-24490360
LAXMIDAS EXCHANGE
Address: Bdlg Mall Of Oman St Bawshar, Near Ghala Golf Club, Muscat
Phone: +968-25404470
LAXMIDAS THARIA VED EXCHANGE
Address: Bldg :muscat Grand Mall St :al Ghubrah, Nearest Landmark :avenues Mall, Muscat
Phone: +968-24399938
GLOBAL MONEY EXCHANGE
Address: Bldg :vijay 1743 St :ghala Sanayyah, Nearest Landmark :el Sukry Llc, Muscat
Phone: +968-91261355
MUSTAFA SULTAN EXCHANGE
Address: Bldg :mse Ghala Branch Way 77, Landmark :city Junction Industrial Area, Muscat
Phone: +968-24597117
LULU EXCHANGE CO LLC
Address: Bldg :sariya Harith Mohd St Ghala Sanaya, Nearest Landmark :gulfar Engineering Co, Muscat
Phone: +968-245-4554
MODERN EXCHANGE COMPANY LLC
Address: Bldg :al Nibras Shop 11 St :coco Cola Rd, Nearest Landmark :nbo Atm, Muscat
Phone: +968-24596714
GLOBAL MONEY EXCHANGE
Address: Ghala House 1637 St Ghala Ind, Nearest Landmark Majan Shoppin, Muscat
Phone: +968-92882904
GLOBAL MONEY EXCHANGE
Address: Bldg Al Shanfari St Souq Al Kh, Nearest Landmark Alkhuwair Squ, Muscat
Phone: +968-93895535
LULU EXCHANGE CO LLC
Address: Bldg :al Fala St :souk Al Khuwair Street, Nearest Landmark :bank Muscat Al Khuwair, Muscat
Phone: +968-24-487233
PURSHOTTAM KANJI EXCHANGE CO
Address: Bldg Al Khuwair St Souq Al Khu, Nearest Landmark Rawasco, Muscat
Phone: +968-24484028
AL JADEED EXCHANGE
Address: Bldg 31 St Souk Al Khuweir, Nearest Landmark Rawasco Super, Muscat
Phone: +968-24484290
MUSTAFA SULTAN EXCHANGE
Address: Bldg :mustafa Sultan St :al Khuwair, Nearest Landmark :venus Hotel, Muscat
Phone: +968-24475898
AL JADEED EXCHANGE
Address: Bldg 31 St Souk Al Khuweir, Nearest Landmark City Seasons, Muscat
Phone: +968-92689809
UNIMONI EXCHANGE LLC
Address: Bldg :alkhuwair Square St :sultan Qaboos, Nearest Landmark :rawasco, Muscat
Phone: +968-24299808
PURSHOTTAM KANJI EXCHANGE CO LLC
Address: Al Nabaa Bldg 2 Ghala Industri, Block No 264 Way No 277, Muscat
Phone: +968-24-591522
PURSHOTTAM KANJI EXCHANGE CO
Address: Bldg :679 Shop No 03 St :115 Al Kuleiah, Nearest Landmark :badr Al Samaa Hopital, Muscat
Phone: +968-24479513
MODERN EXCHANGE COMPANY LLC
Address: Bldg :3075 Bait Al Buraimi St :alkhuwair, Nearest Landmark :rawasco, Muscat
Phone: +968-24475080
JOYALUKKAS EXCHANGE
Address: Bldg : No 1983 St : No 4337, Nearest Landmark :mars Hypermarket, Muscat
Phone: +968-24488781
WASEL EXCHANGE
Address: Bldg No :30 St :azaiba North, Nearest Landmark :kfc, Muscat
Phone: +968-91382401
LAXMIDAS THARIA VED EXCHANGE
Address: Bldg : No 1537 Plot No 45 44 Way No 642, Area :ghala Industiral Area, Muscat
Phone: +968-24-220695
MUSANDAM EXCHANGE
Address: Opp Interparts, Industrial Area, Muscat
Phone: +968-24503516
LAXMIDAS THARIA VED EXCHANGE
Address: Bldg : No 1537 Plot No 45 44 Way No 642, Area :ghala Industiral Area, Muscat
Phone: +968-24-220695
LAXMIDAS THARIA VED EXCHANGE
Address: Bldg :oasis Mall 188 Shop No 10 St :ruwi, Area :al Khuwair, Muscat
Phone: +968-22579829
LAXMIDAS THARIA VED EXCHANGE
Address: Bldg :oasis Mall 188 Shop No 10 St :ruwi, Area :al Khuwair, Muscat
Phone: +968-22579829
LAXMIDAS THARIA VED EXCHANGE
Address: Bldg :muscat City Centre St :seeb, Area :mawaleh, Muscat
Phone: +968-24558740
LAXMIDAS THARIA VED EXCHANGE
Address: Bldg :qurum City Centre St:natih, Area :pdo Residential, Muscat
Phone: +968-24470510
PURSHOTTAM KANJI EXCHANGE CO
Address: Bldg-qcc Qurum Complex St-al W, Nearest Al Fair Qur, Muscat
Phone: +968-24565185
LAXMIDAS THARIA VED EXCHANGE
Address: Bldg :wave Mall Shop No R19 132 St:4, Nearest Landmark :the 1980 Cafe, Muscat
Phone: +968-24-544760
AL JADEED EXCHANGE
Address: Bldg Muscat City Centre St Se, Nearest Landmark Carrefour, Muscat
Phone: +968-24558510
LAXMIDAS THARIA VED EXCHANGE
Address: Bldg :muscat City Centre St :seeb, Area :mawaleh, Muscat
Phone: +968-24558740
LAXMIDAS THARIA VED EXCHANGE
Address: Bldg :qurum City Centre St:natih, Area :pdo Residential, Muscat
Phone: +968-24470510
HAMDAN EXCHANGE
Address: Bldg No :44 Street No: 5019, Nearest Landmark :sultan Qaboos Mosque, Muscat
Phone: +968-24527444
UNIMONI EXCHANGE LLC
Address: Bldg :al Araimi Complex St :al Wilaj, Nearest Landmark :al Wadi Commercial Ctr, Muscat
Phone: +968-94193932
MODERN EXCHANGE COMPANY LLC
Address: Bldg : Hala Hypermarket St :al Qrm, Nearest Landmark :rose Garden, Muscat
Phone: +968-91290437
UNIMONI EXCHANGE LLC
Address: Shop :unimoni Exchange Muscat Quriyat Rd, Nearest Landmark :shell Filling Station, Muscat
Phone: +968-24-878196
UNIMONI EXCHANGE LLC
Address: Bldg Zam Zam Mrkt St Al Hail Shumaliyya, Area :north Hail, Muscat
Phone: +968-24551717
LAXMIDAS THARIA VED EXCHANGE
Address: Bldg :wave Mall Shop No R19 132 St:4, Nearest Landmark :the 1980 Cafe, Muscat
Phone: +968-24-544760
GLOBAL MONEY EXCHANGE
Address: Bldg Al Sarooj Complex St Ruwi, Nearest Landmark Shell Petrol, Muscat
Phone: +968-92875262
PURSHOTTAM KANJI EXCHANGE CO
Address: Bldg :191 Shop No 1468 St :souq Ruwi, Nearest Landmark :kmt Hypermarket, Muscat
Phone: +968-24787220
UNIMONI EXCHANGE LLC
Address: Bldg :lulu Hypermarket St :al Mina, Area : Darsait, Muscat
Phone: +968-24-791279
UNIMONI EXCHANGE LLC
Address: Shop :unimoni Exchange St :seeb, Nearest Landmark :national Bank Of Oman, Muscat
Phone: +968-24520653
GLOBAL MONEY EXCHANGE
Address: Bldg Jarzez Hotel Apart St Shu, Nearest Landmark Zamzam Hyperm, Muscat
Phone: +968-93892125
GLOBAL MONEY EXCHANGE
Address: Bldg :makkah Building St :amerat, Nearest Landmark :makka Hyper Market, Muscat
Phone: +968-91197065
LULU EXCHANGE CO LLC
Address: Bldg :nujum Mall St :shop No 17, Nearest Landmark :lulu Hypermarket, Muscat
Phone: +968-24878133
AL JADEED EXCHANGE LLC
Address: Bdlg Mall Of Oman St Bawshar, Near Amarah Hotel, Muscat
Phone: +968-71542918
JOYALUKKAS EXCHANGE
Address: Bldg :nesto Hypermarket St :al Hail, Nearest Landmark :nesto Hypermarket, Muscat
Phone: +968-24981148
RUWI LULU SOUQ BRANCH
Address: Street Name 137 Building Numbe, City Name Al Hamriyah, Muscat
Phone: +968-96364385
LULU EXCHANGE CO LLC
Address: Bldg :shop No 109 St :al Tijary Street, Nearest Landmark :alkhoud Souq, Muscat
Phone: +968-24-540713
UNIMONI EXCHANGE LLC
Address: Shop Unimoni Exchange St :al Tejari Souq, Nearest Landmark :katkoot Restaurant, Muscat
Phone: +968-24543317
PURSHOTTAM KANJI EXCHANGE CO
Address: Bldg :musallam Al Majrafi St :wadi Hatat, Nearest Landmark :muscat Pharmacy, Muscat
Phone: +968-24876770
MODERN EXCHANGE COMPANY LLC
Address: Bldg :no 448 St :hail Al Shumaliyya, Nearest Landmark :zam Zam Hypermarket, Muscat
Phone: +968-24834103
WASEL EXCHANGE
Address: Bldg No :627 Street No :1041, Nearest Landmark :ruwi Round About, Muscat
Phone: +968-90143429
HAMDAN EXCHANGE
Address: Bldg No :10234 St :mabellah Sanaya No:10, Nearest Landmark :babil Hypermarket, Muscat
Phone: +968-24052549
JOYALUKKAS EXCHANGE
Address: Shop :joyalukkas Exchange St: Ruwi, Nearest Landmark :old Rop, Muscat
Phone: +968-24794017
AL JADEED EXCHANGE
Address: Bldg Shop No 18 St Ruwi Way No, Nearest Landmark Ruwi Police S, Muscat
Phone: +968-24702972
JOYALUKKAS EXCHANGE
Address: Inside Nesto Hyper Market, Way No 3135, Muscat
Phone: +968-98209368
GLOBAL MONEY EXCHANGE
Address: Bldg No 9 St Misfa, Nearest Landmark Cement Factor, Muscat
Phone: +968-93221262
GLOBAL MONEY EXCHANGE
Address: Bldg New Global St Ruwi, Nearest Landmark Abeer Hospital, Muscat
Phone: +968-99455178
LAXMIDAS THARIA VED EXCHANGE
Address: Bldg :no 273 Shop Number 277, Nearest Landmark :shell Petrol Pump, Muscat
Phone: +968-24-272570
LAXMIDAS THARIA VED EXCHANGE
Address: Bldg :no 273 Shop Number 277, Nearest Landmark :shell Petrol Pump, Muscat
Phone: +968-24-272570
MUSTAFA SULTAN EXCHANGE
Address: Bldg :no 9015 Way No 1493 Block No 314, Nearest Landmark :shell Petrol Pump, Muscat
Phone: +968-24563947
JOYALUKKAS EXCHANGE
Address: Bldg :no:659 Shop No 259 St Way No:1907, Area: South Mawelah, Muscat
Phone: +968-90925610
MUSTAFA SULTAN EXCHANGE
Address: Bldg :sulaiman Bin Salem St :ruwi, Nearest Landmark :hsbc Bank, Muscat
Phone: +968-24832239
MODERN EXCHANGE COMPANY LLC
Address: Bldg :no 857 St :no 1911, Nearest Landmark :noor Shopping Centre, Muscat
Phone: +968-98082709
HAMDAN EXCHANGE
Address: Bldg No :1 Street No :63, Nearest Landmark :zamzam Hyper Market, Muscat
Phone: +968-24184377
MUSTAFA SULTAN EXCHANGE
Address: Bldg :al Habib St :ruwi High, Nearest Landmark :oc Centre, Muscat
Phone: +968-24707025
GLOBAL MONEY EXCHANGE E BUSINESS
Address: Muscat Pb 726 Pc 131, Ruwi, Muscat
Phone: +968-92382558
OMAN EXCHANGE LLC
Address: Bldg No 955 St :ruwi High Street, Area :hamriya, Muscat
Phone: +968-24833591
LULU EXCHANGE CO LLC
Address: Lulu Ruwi , Inside Lulu Hyperm, Shop # 30 , Ruwi Souq, Muscat
Phone: +968-247-81727
MUSANDAM EXCHANGE
Address: Bldg No :520 Street No 3, Nearest Landmark :bank Dhofar, Muscat
Phone: +968-7734954
AL JADEED EXCHANGE
Address: Bldg 7046 St Ruwi, Nearest Landmark Ontc Bus Stan, Muscat
Phone: +968-24789035
HAMDAN EXCHANGE
Address: Bldg :al Hashar St :ruwi High Street, Nearest Landmark :bank Dhofar, Muscat
Phone: +968-24831926
GLOBAL MONEY EXCHANGE
Address: Bldg Kmt Supermarket St Ruwi, Nearest Landmark City Cinemas, Muscat
Phone: +968-98081883
LULU EXCHANGE CO LLC
Address: Bldg :lulu Hypermarket St :mattrah, Nearest Landmark :opp Majan University, Muscat
Phone: +968-24-700406
MODERN EXCHANGE COMPANY LLC
Address: Bldg :no 101 St :road No 1 Souq Area, Nearest Landmark :to Bank Muscat, Muscat
Phone: +968-91290471
JOYALUKKAS EXCHANGE
Address: Shop No:2 Wadi Hatat Souk St: Al Amarat, Nearest Landmark :wadi Hatat Souk, Muscat
Phone: +968-24878652
AL JADEED EXCHANGE
Address: Bldg 5441 St Misfah Industrial, Nearest Landmark Al Qais Shopp, Muscat
Phone: +968-93204399
MODERN EXCHANGE COMPANY LLC
Address: Bldg :global Investment St :way No 3508, Nearest Landmark :bank Of Baroda, Muscat
Phone: +968-98082711
MODERN EXCHANGE COMPANY LLC
Address: Bldg :1229b St :no 1231, Nearest Landmark :bank, Muscat
Phone: +968-93201834
MODERN EXCHANGE COMPANY LLC
Address: Bldg :fatima Mart St :rex Road 2958, Nearest Landmark :fatima Supermarket, Muscat
Phone: +968-24783301
PURSHOTTAM KANJI EXCHANGE CO LLC
Address: Shop No 7 & 8 Galleria Mall Bl, Way No 1001 Block No 327 Plot, Muscat
Phone: +968-24-787220
GLOBAL MONEY EXCHANGE
Address: Bldg No 4155 St Mbd Ruwi, Nearest Landmark New India, Muscat
Phone: +968-93838761
UNIMONI EXCHANGE LLC
Address: Bldg :mbd Spar St :al Baladiya, Nearest Landmark :cbd Area, Muscat
Phone: +968-24-834913
WASEL EXCHANGE
Address: Bldg No :948 St :al Amerat, Nearest Landmark :sulthan Center, Muscat
Phone: +968-91762484
LAXMIDAS THARIA VED EXCHANGE
Address: Shop No 111 Way No 1431, Area :muttrah Corniche, Muscat
Phone: +968-24712562
LAXMIDAS THARIA VED EXCHANGE
Address: Shop No 111 Way No 1431, Area :muttrah Corniche, Muscat
Phone: +968-24712562
LAXMIDAS THARIA VED EXCHANGE
Address: Bldg :al Salam Shop 181 183 St :mutrah, Area :muttrah Suq, Muscat
Phone: +968-24700044
LAXMIDAS THARIA VED EXCHANGE
Address: Bldg :al Salam Shop 181 183 St :mutrah, Area :muttrah Suq, Muscat
Phone: +968-24700044
JOYALUKKAS EXCHANGE
Address: Shop No 1 Nesto St :al Wada Al Kabeer, Nearest Landmark :pet Shop, Muscat
Phone: +968-24852717
WASEL EXCHANGE
Address: Bldg No :4855 St :6th Street Alkhoudh, Nearest Landmark :bank Muscat
Phone: +968-92838619
LULU EXCHANGE CO LLC
Address: Bldg Lulu Hypermarket St :souq Juma St, Area: Wadi Al Kabir, Muscat
Phone: +968-248-13746
GLOBAL MONEY EXCHANGE
Address: Bldg New Global St Al Wadi Alk, Nearest Landmark Nesto Hypermart, Muscat
Phone: +968-99856499
MODERN EXCHANGE COMPANY LLC
Address: Bldg :no 2536 St :muttrah 22 Way, Nearest Landmark :abaya Market, Muscat
Phone: +968-24711166
MODERN EXCHANGE COMPANY LLC
Address: Bldg :cc8 St :rusayl Industrial City, Nearest Landmark : Oman Arab Bank, Muscat
Phone: +968-24449074
LULU EXCHANGE CO LLC
Address: Bldg :albandar Complex St :rusayl, Nearest Landmark Opp Omantel Head Office, Muscat
Phone: +968-24284412
JOYALUKKAS EXCHANGE
Address: Shop No:1191 B St : Mathra, Nearest Landmark :mathra Souk, Muscat
Phone: +968-24719394
MUSTAFA SULTAN EXCHANGE
Address: Shop :no 103 St :no 8, Nearest Landmark :muttrah Corniche, Muscat
Phone: +968-24714816
LULU EXCHANGE CO LLC
Address: Bdg Fathi Abdullah St Alkhoud Al Tijiary, Nearest Landmark : Souq Alkhoud, Muscat
Phone: +968-24536959
HAMDAN EXCHANGE
Address: Bldg No :419 St :al Khoud Souq St No1002, Nearest Landmark :bank Sohar, Muscat
Phone: +968-24989026
MODERN EXCHANGE AL KHOUDH
Address: Inside Sultan Center Alkhoudh, Muscat
Phone: +968-92737121
UNIMONI EXCHANGE LLC
Address: Shop :lulu Hypermarket St :al Adiyat, Nearest Landmark :wadi Al Luwami, Muscat
Phone: +968-22424623
LULU EXCHANGE CO LLC
Address: Bldg Number 240 St :block No 330, Nearest Landmark Badar Al Samaa Hospital, Muscat
Phone: +968-241-89282
LULU EXCHANGE MARKAZ AL BAHJA
Address: Inside Markaz Al Bahja Mall, Ground Floor Shop No 7, Muscat
Phone: +968-932-91502
MODERN EXCHANGE CO ALKHOUDH SECTOR 7
Address: Al Amri Shopping, Muscat
Phone: +968-24278443
LAXMIDAS THARIA VED EXCHANGE
Address: Bldg :nesto Shop No G 15 Block No 363, Area :north Mabellah, Muscat
Phone: +968-24-468766
JOYALUKKAS EXCHANGE
Address: Bldg : A4981 Shop No:3 St: Al Jifnain, Area: Al Thiqah Hypermarket, Muscat
Phone: +968-24150068
PURSHOTTAM KANJI EXCHANGE CO
Address: Bldg :al Buraimi Mall St :al Furusiyya, Nearest Landmark :carrefour, Muscat
Phone: +968-24535580
TRAVELEX AND CO LLC
Address: Shop No 750a Block 370 North M, Nearest Landmark Al Madeena Su, Muscat
Phone: +968-24-420957
TRAVELEX AND CO LLC
Address: Bldg :muscat International Airport, Nearest Landmark :opp Renna Mobile Store, Muscat
Phone: +968-24356891
GLOBAL MONEY EXCHANGE
Address: Bldg 899a 899b St Wadi Al Bha, Nearest Landmark Sultan Qaboos, Muscat
Phone: +968-92801887
MUSANDAM EXCHANGE
Address: Bldg No :810 St :68 Wadi Al Bhaiyas St, Nearest Landmark :seeb Mall Souq Area, Muscat
Phone: +568-7734954
WASEL EXCHANGE
Address: Bldg No :4502 St :al Mawaleh South, Nearest Landmark :vegetable Market, Muscat
Phone: +968-92663068
PURSHOTTAM KANJI EXCHANGE CO
Address: Bldg No 6456 Shop No 782t 782z St :souq, Nearest Landmark :seeb Mall, Muscat
Phone: +968-24421401
MODERN EXCHANGE COMPANY LLC
Address: Bldg :kuwaiti St :al Misfah Road, Nearest Landmark :emerald Hypermarket, Muscat
Phone: +968-24420856
MUSTAFA SULTAN EXCHANGE
Address: Bldg :diwan Royal Court St :seeb Souq, Nearest Landmark :seeb Mall, Muscat
Phone: +968-24421484
UNIMONI EXCHANGE LLC
Address: Bldg :mall Of Muscat St :a Salaam, Nearest Landmark :katkoot Restaurant, Muscat
Phone: +968-71176938
HAMDAN EXCHANGE
Address: Bldg No :4502 W St :south Mawaleh, Nearest Landmark :vegetable Market, Muscat
Phone: +968-24075066
MABELLAH 4
Address: Building No 11470 Way No 7767, Near Mahmood Mosque, Muscat
Phone: +968-24266683
LAXMIDAS THARIA VED EXCHANGE
Address: Bldg :nesto Shop No G 15 Block No 363, Area :north Mabellah, Muscat
Phone: +968-24-468766
PURSHOTTAM KANJI EXCHANGE CO
Address: Bldg :nesto Hypermarket St :a Salam, Nearest Landmark :nesto Hypermarket, Muscat
Phone: +968-24468860
OMAN EXCHANGE LLC
Address: Bldg :769h St :71, Nearest Landmark Bp Oman Oil Petrol Pump, Muscat
Phone: +968-24450613
LULU EXCHANGE CO LLC
Address: Bldg :lulu Hypermarket St :dama Street, Nearest Landmark :near Indian School, Muscat
Phone: +968-24266385
AL JADEED EXCHANGE MABELA
Address: Bldg 22a St Way 6901 Souq Al M, Nearest Landmark Bank Dhofar, Muscat
Phone: +968-24451140
AL JADEED EXCHANGE
Address: Bldg 22a St Al Maabilah, Nearest Landmark Habib Bank, Muscat
Phone: +968-24422424
GLOBAL MONEY EXCHANGE
Address: Bldg : Kfc 319g St :al Khair Street 72, Nearest Landmark :oman Arab Bank, Muscat
Phone: +968-91373390
PURSHOTTAM KANJI EXCHANGE CO LLC
Address: Bldg Al Safa Mall Mabelah Plot, Area 42 Bldg 11417, Muscat
Phone: +968-787220
UNIMONI EXCHANGE LLC
Address: Shop :unimoni Exchange St :a Salaam, Area : Sanayya, Muscat
Phone: +968-93203789
WASEL EXCHANGE
Address: Bldg No :458 St :sanayyah 10th Street, Nearest Landmark :opposite Bank, Muscat
Phone: +968-91429059
JOYALUKKAS EXCHANGE
Address: Bldg : No 2759 Shop No L M And N St Way, Area: South Mabelah Industrial Area No 5, Muscat
Phone: +968-94085103
GLOBAL MONEY EXCHANGE
Address: Bldg 754 B St A Salam, Area Mabellah Sanayya Way No, Muscat
Phone: +968-92882903
MUSTAFA SULTAN EXCHANGE
Address: Shop T 10246 Way 7751 Block No 377 14, Area :mabella Industrial Estate, Muscat
Phone: +968-24451626
MODERN EXCHANGE COMPANY LLC
Address: Bldg :9802 St :road No 7749 Block 377, Nearest Landmark :old Bank Muscat, Muscat
Phone: +968-24834103
AL JADEED EXCHANGE
Address: Bldg Shop No 965 Plot No 102 S, Area Mabela Sanaya, Muscat
Phone: +968-99427821
List of Western Union Locations in Dhofar
AL JADEED EXCHANGE
Address: Bldg 49 St 18th November, Nearest Landmark Hsbc, Dhofar
Phone: +968-23223676
JOYALUKKAS EXCHANGE LLC
Address: Inside Nesto Hyper Market, Saada Salalah, Dhofar
Phone: +968-92738330
JOYALUKKAS EXCHANGE
Address: Shop No:b1 Ground Floor St : Awqadh, Nearest Landmark :nesto Hypermarket, Dhofar
Phone: +968-23294866
LAXMIDAS THARIA VED EXCHANGE
Address: Bldg :abdul A R No 19, Nearest Landmark :salalah Souq, Dhofar
Phone: +968-23293263
UNIMONI EXCHANGE LLC
Address: Shop :unimoni Exchange St :ar Rubat, Nearest Landmark :souq Road Salalah, Dhofar
Phone: +968-23369855
PURSHOTTAM KANJI EXCHANGE CO
Address: Bldg :shop No 25 St :al Nahda, Nearest Landmark : Rop Head Quarters, Dhofar
Phone: +968-23294624
AL JADEED EXCHANGE
Address: Bldg Al Jadeed Exchange St Jul, Nearest Landmark Bank Muscat, Dhofar
Phone: +968-23201033
HAMDAN EXCHANGE SAADHA SALALAH
Address: Near To Bank Muscat, Saadah Branch, Dhofar
Phone: +968-23321080
GLOBAL MONEY EXCHANGE
Address: Bldg Gmec St Al Salam Street, Nearest Landmark Al Raud Elect, Dhofar
Phone: +968-99838325
LULU EXCHANGE CO LLC
Address: Bldg :lulu Center St :airport Road, Area: Salalah, Dhofar
Phone: +968-23203712
HAMDAN EXCHANGE
Address: Bldg :al Rawas St :salam Street Salalah, Nearest Landmark :al Farah Cargo Office, Dhofar
Phone: +968-23296904
MUSTAFA SULTAN EXCHANGE
Address: Bldg Salim Abdullah Salmen St :al Nahdah, Nearest Landmark :police Station, Dhofar
Phone: +968-23298164
LULU EXCHANGE CO LLC
Address: Bldg :said Rawas 83 St :al Nada Street, Nearest Landmark :gold Market, Dhofar
Phone: +968-232-97951
MODERN EXCHANGE COMPANY LLC
Address: Bldg :old Khimji Mart St :wadi Kabir, Nearest Landmark :spar Market, Dhofar
Phone: +968-93204285
AL JADEED EXCHANGE
Address: Bldg Al Jadeed Ex Plot 106 St, Nearest Landmark Gold Souq, Dhofar
Phone: +968-23288135
UNIMONI EXCHANGE LLC
Address: Shop :unimoni Exchange St :24th July, Nearest Landmark Noor Al Shifa Hospital, Dhofar
Phone: +968-24289935
UNIMONI EXCHANGE LLC
Address: Shop :unimoni Exchange St :23rd July, Nearest Landmark :al Afiya Mosque, Dhofar
Phone: +968-23298523
PURSHOTTAM KANJI EXCHANGE CO
Address: Bldg :lulu Hypermarket St :mirbat, Nearest Landmark :lulu Hypermarket, Dhofar
Phone: +968-23213951
LULU EXCHANGE CO LLC
Address: Bldg :lulu Mall St :al Wadi Street, Nearest Landmark :salalah Lulu Mall, Dhofar
Phone: +968-232-13051
HAMDAN EXCHANGE
Address: Bldg :hamdan Complex St :robbat Road, Nearest Landmark :life Line Hospital, Dhofar
Phone: +968-23211258
HAMDAN EXCHANGE
Address: Bldg :al Rawas St :11014 Al Benaa, Nearest Landmark :old Bank Muscat, Dhofar
Phone: +968-23229922
HAMDAN EXCHANGE
Address: Bldg :gardens Mall St :robbat Road, Nearest Landmark :near Carrefour, Dhofar
Phone: +968-23284420
MODERN EXCHANGE COMPANY LLC
Address: Bldg :modern Exchange St :road No 4, Nearest Landmark :al Safi United Entd, Dhofar
Phone: +968-23213718
UNIMONI EXCHANGE LLC
Address: Shop :unimoni Exchange St :al Warash, Nearest Landmark :bank Muscat Sanayya, Dhofar
Phone: +968-23213490
PURSHOTTAM KANJI EXCHANGE CO
Address: Bldg :salem Bakhid Fadhil St :al Beena, Nearest Landmark :bank Muscat, Dhofar
Phone: +968-23210326
GLOBAL MONEY EXCHANGE
Address: Bldg Gmec St Samahram, Nearest Landmark Al Mawasa C, Dhofar
Phone: +968-99231712
JOYALUKKAS EXCHANGE
Address: Bldg :rawasco Shopping Centre Samaharam, Nearest Landmark :maha Petrol Station, Dhofar
Phone: +968-23136859
GLOBAL MONEY EXCHANGE
Address: Bldg Bin Hariz Apart St Sultan, Nearest Landmark Omantel, Dhofar
Phone: +968-92848445
AL JADEED EXCHANGE AWQAT
Address: Near Shell Petrol Pump, Awqat, Salalah, Dhofar
Phone: +968-99537917
GLOBAL MONEY EXCHANGE
Address: Bldg Gmec St Port Of Salalah, Nearest Landmark Oasis Club Ho, Dhofar
Phone: +968-90691859
LULU EXCHANGE CO LLC
Address: Bldg :fatima Salih Naser St :west Taqah, Nearest Landmark Al Qatar Al Arabia Rest, Dhofar
Phone: +968-23258689
List of Western Union Locations in Musandam
LULU EXCHANGE CO LLC
Address: Bldg Lulu Hypermarket St Port, Nearest Landmark Opp Khasab, Musandam
Phone: +968-26830121
GLOBAL MONEY EXCHANGE
Address: Bldg :gmec New Souq Area, Nearest Landmark :rainbow Bakery, Musandam
Phone: +968-99556133
UNIMONI EXCHANGE LLC
Address: Shop :unimoni Exchange St :al Musaudia, Nearest Landmark :bank Muscat, Musandam
Phone: +968-26730580
JOYALUKKAS EXCHANGE
Address: Shop No 2 St:commerical Area Way 7718, Nearest Landmark :national Bank Of Oman, Musandam
Phone: +968-26832064
WASEL EXCHANGE
Address: Bldg No :624 St :bayah Street Dibba, Nearest Landmark :near Bank Muscat, Musandam
Phone: +968-91767854
List of Western Union Locations in Al Buraimi
GLOBAL MONEY EXCHANGE
Address: Bldg Jimi Plaza St Newsarah 51, Nearest Landmark Buraimi Hotel, Al Buraimi
Phone: +968-93630264
PURSHOTTAM KANJI EXCHANGE CO
Address: Bldg :lulu Hypermarket St :buraimi, Nearest Landmark :lulu Hypermarket, Al Buraimi
Phone: +968-25658053
UNIMONI EXCHANGE LLC
Address: Shop :unimoni Exchange St :nimr, Nearest Landmark :sahara Pac, Al Buraimi
Phone: +968-99223576
JOYALUKKAS EXCHANGE LLC
Address: Bldg Al Maha Hypermarket, Industrial Area, Al Buraimi
Phone: +968-085103-94085103
HAMDAN EXCHANGE
Address: Bldg :umar Shawkat St :masirah Becach, Nearest Landmark :shell Petrol Pump, Al Buraimi
Phone: +968-25427226
HAMDAN EXCHANGE
Address: Bldg :bin Karam St :new Power Huose Road, Nearest Landmark :bin Karam Furniture, Al Buraimi
Phone: +968-25652688
GLOBAL MONEY EXCHANGE
Address: Bldg Gmec St 1214 Buraimi Al, Nearest Landmark Toyota Showr, Al Buraimi
Phone: +968-99355949
MUSTAFA SULTAN EXCHANGE
Address: Bldg :ahmed Sulaiman Saif St :al Buraimi, Nearest Landmark :old Hsbc Bank, Al Buraimi
Phone: +968-25651225
GLOBAL MONEY EXCHANGE
Address: Bldg Al Wahshat 112 St Asphalt, Nearest Landmark Bank Muscat, Al Buraimi
Phone: +968-93290569
List of Western Union Locations in Ad Dakhiliyah
GLOBAL MONEY EXCHANGE
Address: Bldg No 7 St Nizwa Firq, Nearest Landmark Hsbc Bank, Ad Dakhiliyah
Phone: +968-99418053
MODERN EXCHANGE COMPANY LLC
Address: Bldg : 5476 St : New Firq Road, Nearest Landmark :badr Al Samaa Hospital, Ad Dakhiliyah
Phone: +968-24834103
UNIMONI EXCHANGE LLC
Address: Shop :unimoni Exchange Firq Salalah Rd, Nearest Landmark :ontc Office, Ad Dakhiliyah
Phone: +968-25-432026
LULU EXCHANGE CO LLC
Address: Bldg :lulu Hypermarket St :nizwa, Area: Nizwa, Ad Dakhiliyah
Phone: +968-254-47740
AL JADEED EXCHANGE
Address: Bldg Al Jadeed Exchange St Kar, Nearest Landmark Karsha Round, Ad Dakhiliyah
Phone: +968-98089306
LULU EXCHANGE CO LLC
Address: Bldg :lulu Hypermarket St :al Araqi, Nearest Landmark :hay Darulsalam, Ad Dakhiliyah
Phone: +968-25697222
PURSHOTTAM KANJI EXCHANGE CO
Address: Bldg :said Al Ismail St :harat Al Wadi, Nearest Landmark :nizwa Fort, Ad Dakhiliyah
Phone: +968-25410033
MUSANDAM EXCHANGE
Address: Bldg Musandam Exchange St :nizwa Souq, Nearest Landmark :bank Muscat, Ad Dakhiliyah
Phone: +968-7734954
OMAN EXCHANGE LLC
Address: Bldg :180 St :haret Al Wadi Nizwa Souq, Nearest Landmark :bank Dhofar, Ad Dakhiliyah
Phone: +968-25413084
WASEL EXCHANGE
Address: Birkat Al Mouz, Near Bank Muscat, Ad Dakhiliyah
Phone: +968-91423709
JOYALUKKAS EXCHANGE
Address: Shop No 3 St : Mansiliya, Nearest Landmark :bank Dhofar, Ad Dakhiliyah
Phone: +968-25340846
UNIMONI EXCHANGE LLC
Address: Bldg :bab Al Rayan Hypermkt Izki Firq Rd, Nearest Landmark :izki Municipality, Ad Dakhiliyah
Phone: +968-25340725
WASEL EXCHANGE
Address: Bldg No :20 St :qalat Al Awamir, Nearest Landmark :makkah Hypermarket, Ad Dakhiliyah
Phone: +968-92605921
UNIMONI EXCHANGE LLC
Address: Shop :unimoni Exchange Nizwa Ibri Road, Nearest Landmark :shell Filling Station, Ad Dakhiliyah
Phone: +968-25419900
HAMDAN EXCHANGE
Address: Bldg :al Karama Hypermarket St :bahla, Nearest Landmark :bank Muscat Souq Br, Ad Dakhiliyah
Phone: +968-25363777
WASEL EXCHANGE
Address: Bldg No :384 St :wadi Ghod, Nearest Landmark :alkudamy Hypermarket, Ad Dakhiliyah
Phone: +968-25423345
List of Western Union Locations in North Al Batinah
LULU EXCHANGE CO LLC
Address: Bldg :lulu Hypermarket St :al Hambar, Area: Sohar, North Al Batinah
Phone: +968-26864221
UNIMONI EXCHANGE LLC
Address: Shop :unimoni Exchange St :sohar Souq Rd, Nearest Landmark :police Station, North Al Batinah
Phone: +968-26844779
MUSTAFA SULTAN EXCHANGE
Address: Bldg Mehdi Bin Saleh Hassan St Al Hambar, Nearest Landmark :ontc Bus Stop, North Al Batinah
Phone: +968-26841219
OMAN EXCHANGE LLC
Address: Bldg :1095 St :muwaylah, Nearest Landmark :old Sohar Hospital, North Al Batinah, North Al Batinah
Phone: +968-26846339
OMAN EXCHANGE LLC
Address: Bldg :1095 St :muwaylah, Nearest Landmark :old Sohar Hospital, North Al Batinah
Phone: +968-26846339
JOYALUKKAS EXCHANGE
Address: Shop :joyalukkas Exchange St: Sohar, Nearest Landmark :sohar Old Hospital, North Al Batinah
Phone: +968-26840812
GLOBAL MONEY EXCHANGE
Address: Bldg Ali Salim Bakhit Shiny Al, Nearest Landmark Oman Arab Ban, North Al Batinah
Phone: +968-99885625
PURSHOTTAM KANJI EXCHANGE CO
Address: Bldg :shop No 897 St :way 3817 Al Nadha, Nearest Landmark :old Hospital, North Al Batinah
Phone: +968-24840240
MODERN EXCHANGE COMPANY LLC
Address: Bldg :no 487 St :sohar Market, Nearest Landmark :municipality Office, North Al Batinah
Phone: +968-99454460
LULU EXCHANGE CO LLC
Address: Bldg :hamed Abdullah Said St :alhmbar, Nearest Landmark :opp Muscat Bakery, North Al Batinah
Phone: +968-268-41041
MUSTAFA SULTAN EXCHANGE
Address: Bldg Mehdi Bin Saleh Hassan St Al Hambar, Nearest Landmark :ontc Bus Stop, North Al Batinah
Phone: +968-26841219
OMAN EXCHANGE LLC
Address: Bldg :1095 St :muwaylah, Nearest Landmark :old Sohar Hospital, North Al Batinah
Phone: +968-26846339
JOYALUKKAS EXCHANGE
Address: Shop :joyalukkas Exchange St: Sohar, Nearest Landmark :sohar Old Hospital, North Al Batinah
Phone: +968-26840812
GLOBAL MONEY EXCHANGE
Address: Bldg Ali Salim Bakhit Shiny Al, Nearest Landmark Oman Arab Ban, North Al Batinah
Phone: +968-99885625
PURSHOTTAM KANJI EXCHANGE CO
Address: Bldg :shop No 897 St :way 3817 Al Nadha, Nearest Landmark :old Hospital, North Al Batinah
Phone: +968-24840240
MODERN EXCHANGE COMPANY LLC
Address: Bldg :no 487 St :sohar Market, Nearest Landmark :municipality Office, North Al Batinah
Phone: +968-99454460
LULU EXCHANGE CO LLC
Address: Bldg :hamed Abdullah Said St :alhmbar, Nearest Landmark :opp Muscat Bakery, North Al Batinah
Phone: +968-268-41041
JOYALUKKAS EXCHANGE
Address: Shop No:s040 Plot No:54 St :no:2, Nearest Landmark :sohar Citi Centre, North Al Batinah
Phone: +968-26827422
JOYALUKKAS EXCHANGE
Address: Shop No A1 A2 Gf 15 6 Nesto Sohar, Nearest Landmark :globe Roundabout, North Al Batinah
Phone: +968-26647453
MODERN EXCHANGE COMPANY LLC
Address: Bldg :no 475 St :1002 Alkhoudh Souk, Nearest Landmark :babil Hypermarket, North Al Batinah
Phone: +968-24535963
WASEL EXCHANGE
Address: Bldg No :1771 St :al Muwalah St, Nearest Landmark Oman Oil Petrol Station, North Al Batinah
Phone: +968-98815870
WASEL EXCHANGE
Address: Bldg No :36 Al Falaj Hypermarket, Nearest Landmark :al Falaj Hypermarket, North Al Batinah
Phone: +968-93361897
MODERN EXCHANGE COMPANY LLC
Address: Bldg :no 181 St :sohar Falaj Al Qabail, Nearest Landmark :badr Al Sama, North Al Batinah
Phone: +968-26751834
MODERN EXCHANGE COMPANY LLC
Address: Bldg :no 181 St :sohar Falaj Al Qabail, Nearest Landmark :badr Al Sama, North Al Batinah
Phone: +968-26751834
GLOBAL MONEY EXCHANGE
Address: Bldg No 82 Block 2273 St Masha, Nearest Landmark Bank Muscat A, North Al Batinah
Phone: +968-99101812
PURSHOTTAM KANJI EXCHANGE CO
Address: Bldg :2292 St :way 9209 Block Al Qabail, Nearest Landmark :life Line Hospital, North Al Batinah
Phone: +968-26751647
MODERN EXCHANGE COMPANY LLC
Address: Bldg :no 521 Room 37 St :falaj Al Qabail, Nearest Landmark :lifeline Hospital, North Al Batinah
Phone: +968-26751612
MUSTAFA SULTAN EXCHANGE
Address: Bldg Mehdi Bin Saleh Hassan St Al Hambar, Nearest Landmark :ontc Bus Stop, North Al Batinah
Phone: +968-26841219
OMAN EXCHANGE LLC
Address: Bldg :1095 St :muwaylah, Nearest Landmark :old Sohar Hospital, North Al Batinah
Phone: +968-26846339
JOYALUKKAS EXCHANGE
Address: Shop :joyalukkas Exchange St: Sohar, Nearest Landmark :sohar Old Hospital, North Al Batinah
Phone: +968-26840812
GLOBAL MONEY EXCHANGE
Address: Bldg Ali Salim Bakhit Shiny Al, Nearest Landmark Oman Arab Ban, North Al Batinah
Phone: +968-99885625
PURSHOTTAM KANJI EXCHANGE CO
Address: Bldg :shop No 897 St :way 3817 Al Nadha, Nearest Landmark :old Hospital, North Al Batinah
Phone: +968-24840240
MODERN EXCHANGE COMPANY LLC
Address: Bldg :no 487 St :sohar Market, Nearest Landmark :municipality Office, North Al Batinah
Phone: +968-99454460
LULU EXCHANGE CO LLC
Address: Bldg :hamed Abdullah Said St :alhmbar, Nearest Landmark :opp Muscat Bakery, North Al Batinah
Phone: +968-268-41041
JOYALUKKAS EXCHANGE
Address: Shop No:s040 Plot No:54 St :no:2, Nearest Landmark :sohar Citi Centre, North Al Batinah
Phone: +968-26827422
JOYALUKKAS EXCHANGE
Address: Shop No A1 A2 Gf 15 6 Nesto Sohar, Nearest Landmark :globe Roundabout, North Al Batinah
Phone: +968-26647453
JOYALUKKAS EXCHANGE
Address: Shop No A1 A2 Gf 15 6 Nesto Sohar, Nearest Landmark :globe Roundabout, North Al Batinah
Phone: +968-26647453
WASEL EXCHANGE
Address: Bldg No :1771 St :al Muwalah St, Nearest Landmark Oman Oil Petrol Station, North Al Batinah
Phone: +968-98815870
WASEL EXCHANGE
Address: Bldg No :36 Al Falaj Hypermarket, Nearest Landmark :al Falaj Hypermarket, North Al Batinah
Phone: +968-93361897
MODERN EXCHANGE COMPANY LLC
Address: Bldg :no 181 St :sohar Falaj Al Qabail, Nearest Landmark :badr Al Sama, North Al Batinah
Phone: +968-26751834
GLOBAL MONEY EXCHANGE
Address: Bldg No 82 Block 2273 St Masha, Nearest Landmark Bank Muscat A, North Al Batinah
Phone: +968-99101812
PURSHOTTAM KANJI EXCHANGE CO
Address: Bldg :2292 St :way 9209 Block Al Qabail, Nearest Landmark :life Line Hospital, North Al Batinah
Phone: +968-26751647
MODERN EXCHANGE COMPANY LLC
Address: Bldg :no 521 Room 37 St :falaj Al Qabail, Nearest Landmark :lifeline Hospital, North Al Batinah
Phone: +968-26751612
List of Western Union Locations in South Batinah
WASEL EXCHANGE
Address: Rustaq, Sanayyah Rustaq, South Batinah
Phone: +968-92418913
HAMDAN EXCHANGE
Address: Bldg :ath Tharmad St :al Mudayq, Nearest Landmark :annam Hyper Market, South Batinah
Phone: +968-26810115
WASEL EXCHANGE
Address: Musannah, Opp Salihat Shopping Center, South Batinah
Phone: +968-90604146
AL JADEED EXCHANGE
Address: Bldg Al Jadeed Exchange St Bra, Nearest Landmark Oman Oil Petr, South Batinah
Phone: +968-98568022
List of Western Union Locations in South Sharqiyah
UNIMONI EXCHANGE LLC
Address: Shop :unimoni Ex St :jaalan Bani Bu Ali, Nearest Landmark :souq Near Oman Post, South Sharqiyah
Phone: +968-25554660
MODERN EXCHANGE COMPANY LLC
Address: Bldg :modern Exchange St :hospital Road, Nearest Landmark :bahwan Mart, South Sharqiyah
Phone: +968-99643213
HAMDAN EXCHANGE
Address: Bdlg Hamdan Exchange Jalan Ban, Near Afnan Majan Hypermarket, South Sharqiyah
Phone: +968-22640777
HAMDAN EXCHANGE
Address: Bdlg Hamdan Exchange Jalan Ban, Near Afnan Majan Hypermarket, South Sharqiyah
Phone: +968-22640777
LULU EXCHANGE JALAN BANI BUALI
Address: Shop No 10, Inside Lulu Hyper Market Jalan, South Sharqiyah
Phone: +968-243-93199
MUSANDAM EXCHANGE
Address: Bldg Musandam Ex St Jalan Bani Bu Hassan, Nearest Landmark :bank Dhofar, South Sharqiyah
Phone: +968-7734954
MUSANDAM EXCHANGE
Address: Bldg Musandam Ex St Jalan Bani Bu Hassan, Nearest Landmark :bank Dhofar, South Sharqiyah
Phone: +968-7734954
JOYALUKKAS EXCHANGE
Address: Bldg :35 Plot 772 Al Kamil St :al Wafi, Area :al Kamil, South Sharqiyah
Phone: +968-24794017
JOYALUKKAS EXCHANGE
Address: Bldg :35 Plot 772 Al Kamil St :al Wafi, Area :al Kamil, South Sharqiyah
Phone: +968-24794017
HAMDAN EXCHANGE
Address: Bldg :hamed Mazhoud Al Mamamri St :23, Nearest Landmark :bank Dhofar, South Sharqiyah
Phone: +968-25558444
HAMDAN EXCHANGE
Address: Bldg :hamed Mazhoud Al Mamamri St :23, Nearest Landmark :bank Dhofar, South Sharqiyah
Phone: +968-25558444
AL JADEED EXCHANGE
Address: Bldg Al Jadeed Exchange St Al, Nearest Landmark Hsbc Atm, South Sharqiyah
Phone: +968-24481226
AL JADEED EXCHANGE
Address: Bldg Al Jadeed Exchange St Al, Nearest Landmark Hsbc Atm, South Sharqiyah
Phone: +968-24481226
List of Western Union Locations in North Sharqiyah
UNIMONI EXCHANGE LLC
Address: Shop :unimoni Exchange Muscat Sur Road, Nearest Landmark :alayat Ibra, North Sharqiyah
Phone: +968-25570570
UNIMONI EXCHANGE LLC
Address: Shop :unimoni Exchange Muscat Sur Road, Nearest Landmark :alayat Ibra, North Sharqiyah
Phone: +968-25570570
AL JADEED EXCHANGE
Address: Bldg Al Jadeed Exchange St Ala, Nearest Landmark Bank Muscat, North Sharqiyah
Phone: +968-25572442
GLOBAL MONEY EXCHANGE
Address: Bldg Sulaiman Al Hashmi 12 St, Nearest Landmark Makkah Hyperm, North Sharqiyah
Phone: +968-93895453
MUSTAFA SULTAN EXCHANGE
Address: Bldg :ibra Commercial Centre St :ibra, Nearest Landmark :muscat Bakery, North Sharqiyah
Phone: +968-25571217
JOYALUKKAS EXCHANGE
Address: Bldg :no:181 Shop No:1st Wadi Tayin, Nearest Landmark :bank Muscat, North Sharqiyah
Phone: +968-26949833
WASEL EXCHANGE
Address: Bldg No :3 St :al Shariah, Nearest Landmark :moh Hospital, North Sharqiyah
Phone: +968-22826829
WASEL EXCHANGE
Address: Bldg No :3 St :al Shariah, Nearest Landmark :moh Hospital, North Sharqiyah
Phone: +968-22826829
WASEL EXCHANGE
Address: Bldg No :e4583 St :al Ghabi, Nearest Landmark :bank Muscat, North Sharqiyah
Phone: +968-92658284
UNIMONI EXCHANGE LLC
Address: Shop :unimoni Exchange St :bidiyah, Nearest Landmark :shell Filling Station, North Sharqiyah
Phone: +968-25583774
UNIMONI EXCHANGE LLC
Address: Shop :unimoni Exchange St :bidiyah, Nearest Landmark :shell Filling Station, North Sharqiyah
Phone: +968-25583774
MODERN EXCHANGE COMPANY LLC
Address: Bldg :no 27 St :al Mudaybi Ash Sharqiyah, Nearest Landmark :ibn Saleem Pharmacy, North Sharqiyah
Phone: +968-25526755
List of Western Union Locations in Ad Dhahirah
MUSTAFA SULTAN EXCHANGE
Address: Bldg Said Bin Mohd Bin Said Ibri Main Rd, Nearest Landmark :hsbc Bank, Ad Dhahirah
Phone: +968-25691451
GLOBAL MONEY EXCHANGE
Address: Bldg Gmec St Ibri Hafeet Rd, Nearest Landmark Hsbc Bank, Ad Dhahirah
Phone: +968-99355984
AL JADEED EXCHANGE
Address: Bldg Ramez Internatonal Shop S, Nearest Landmark Ramez Interna, Ad Dhahirah
Phone: +968-99483971
UNIMONI EXCHANGE LLC
Address: Shop :unimoni Exchange Nizwa Buraimi Rd, Nearest Landmark :sohar Intl Bank, Ad Dhahirah
Phone: +968-25689478
MUSANDAM EXCHANGE
Address: Bldg No :8 1003 St :souq Road, Nearest Landmark :nbo, Ad Dhahirah
Phone: +968-7734954
MODERN EXCHANGE COMPANY LLC
Address: Bldg :no 647 St : Souq Road, Nearest Landmark :national Bank Of Oman, Ad Dhahirah
Phone: +968-91290453
MODERN EXCHANGE CO LLC AL ARAQI
Address: Opp. Bank Muscat, Ad Dhahirah
Phone: +968-91283260
HAMDAN EXCHANGE
Address: Bldg No :416 Street :al Sawader, Nearest Landmark :bank Dhofar Yanqul, Ad Dhahirah
Phone: +968-25672466
GLOBAL MONEY EXCHANGE
Address: Bldg Al Safa Hypermarket St Dh, Nearest Landmark Nawras Shoppi, Ad Dhahirah
Phone: +968-71171402
List of Western Union Locations in Al Wusta
MUSANDAM EXCHANGE
Address: Bldg No :4567 Street 118, Nearest Landmark :noor Hypermarket, Al Wusta
Phone: +968-23436331
MUSANDAM EXCHANGE
Address: Bldg No :4567 Street 118, Nearest Landmark :noor Hypermarket, Al Wusta
Phone: +968-23436331
GLOBAL MONEY EXCHANGE
Address: Bldg Gmec St Haima, Nearest Landmark Al Masa Shopp, Al Wusta
Phone: +968-99855890
UNIMONI EXCHANGE LLC
Address: Shop :unimoni Exchange St :vilayat Haima, Nearest Landmark :bank Muscat Atm, Al Wusta
Phone: +968-23436050
UNIMONI EXCHANGE LLC
Address: Shop :unimoni Exchange St :mukhaizana, Area :dodsal Camp, Al Wusta
Phone: +968-96330656
UNIMONI EXCHANGE LLC
Address: Shop :unimoni Exchange St :mukhaizana, Area :dodsal Camp, Al Wusta
Phone: +968-96330656
GLOBAL MONEY EXCHANGE
Address: Bldg 878 St Misfa North 8310, Nearest Landmark Bank Muscat, Al Wusta
Phone: +968-91195868
GLOBAL MONEY EXCHANGE CO LLC
Address: Bldg Refinery Duqm Branch, Near Al Maha Gas Station, Al Wusta
Phone: +968-90617491
GLOBAL MONEY EXCHANGE CO LLC
Address: Bldg Refinery Duqm Branch, Near Al Maha Gas Station, Al Wusta
Phone: +968-90617491
GLOBAL MONEY EXCHANGE
Address: Bldg Gmec St Duqm, Nearest Landmark Bank Muscat, Al Wusta
Phone: +968-99216757
AL JADEED EXCHANGE LLC
Address: Bldg Duqm Souq, Inside Shell Petrol Pump, Al Wusta
Phone: +968-92975031