Are you among the many overseas Filipino workers (OFWs) who are based in the Sultanate of Oman? If so, have you renewed your OWWA membership lately? All it takes is just a few simple steps at the Philippine Overseas Labor Office – Overseas Workers Welfare Administration (POLO-OWWA) office located beside the Philippine Embassy in Muscat.
Being an active member of OWWA entitles you to numerous benefits and services. These include training programs, financial assistance, and scholarship programs for your dependents. Keep on reading to learn more about OWWA and how you can apply for membership and renewal, even while you are living and working in Oman.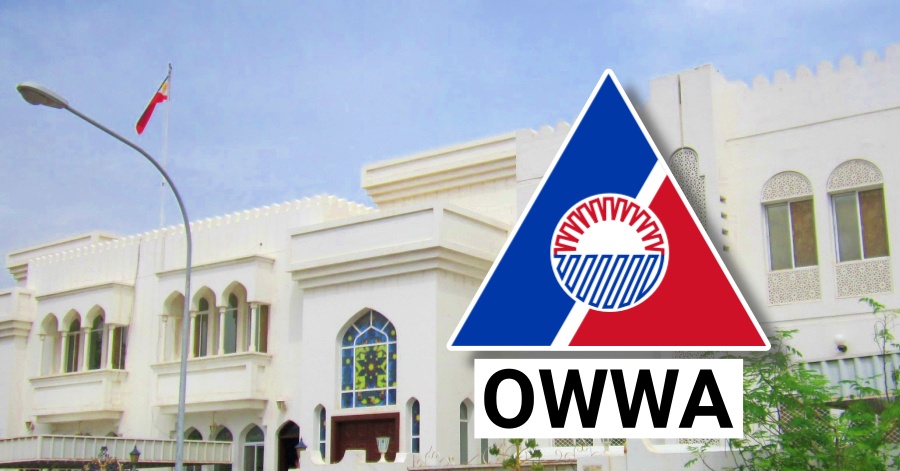 What is OWWA?
The Overseas Workers Welfare Administration (OWWA), along with the Philippine Overseas Labor Office (POLO) is an attached agency of the Department of Labor and Employment (DOLE) of the Philippine government.
Previously known as the "Welfare and Training Fund for Overseas Workers," OWWA was established in 1977 to protect and promote the welfare of OFWs and their families. Today, the agency has a regional presence in all 17 regions of the Philippines, as well as 31 overseas posts in 27 countries!
Notably, OWWA is present throughout all the stages of an OFW's journey: pre-departure, arrival, on-site services and assistance, repatriation (as needed), and reintegration. The agency implements various programs as part of its mandate.
Benefits of OWWA Membership
OWWA provides the following services through its regional offices in the Philippines and overseas offices worldwide:
Information and guidance;
Psycho-social counseling and conciliation services;
Legal assistance, training, outreach missions, and more.
Furthermore, OWWA provides these education and training programs:
Country Specific Pre-Departure Orientation Seminar (PDOS) – a whole day orientation for OFWs that includes an extensive module on the country of destination, health and safety, government programs and services, and other information.
Comprehensive Pre-Departure Education Program (CPDEP) – a 3 to 6-day training for Household Service Workers (HSWs) that includes language training, culture familiarization, and other topics.
Seafarer's Upgrading Program (SUP) – Training assistance worth PHP 7,500 for seafarers who are attending a short-term upgrading course.
Education for Development Scholarship Program (EDSP) – Scholarship that includes a maximum of PHP 60,000 per school year for qualified dependents of OFWs who are taking up a 4 to 5-year baccalaureate course in any college or university.
OFW Dependents Scholarship Program (OFWDSP) – Scholarship that includes a maximum of PHP 20,000 per school year for OFW dependents who are taking up a baccalaureate or associate degree in a state college or university.
Education and Livelihood Assistance Program (ELAP) – Scholarship that includes PHP 5,000 for elementary, PHP 8,000 for high school, and PHP 10,000 for college per school year for survivors of deceased OFWs. The surviving spouse will also receive PHP 15,000 as livelihood assistance.
Skills-for-Employment Scholarship Program (SESP) – Scholarship for OFWs and dependents that comes with a maximum of PHP 14,500 for a course that leads to the completion of a technical or vocational course in a school accredited by the Technical Education and Skills Development Authority (TESDA).
Information Technology Program – Information and Communication Technology (ICT) training that aims to bridge the communication gap between OFWs and their families, by equipping them with Internet and computer-related skills.
In addition to all of these programs, OWWA provides case management services as part of its Welfare Assistance Program. In cases of emergency, Repatriation Assistance is also provided for distressed OFWs. And finally, for those who are returning or have recently returned to the Philippines, OWWA has a Reintegration Program that includes capacity building, business counseling, financial literacy, and other related skills.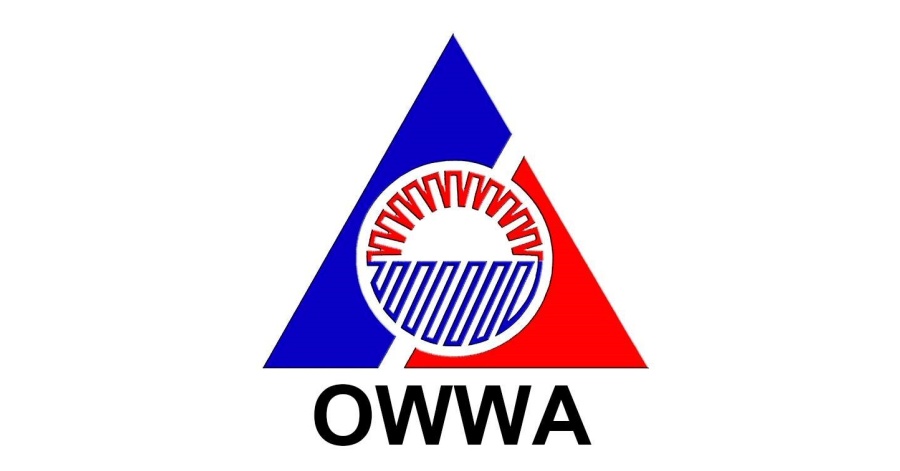 Requirements for OWWA Membership or Renewal
If you are planning to apply as a new OWWA member, or if you just need to renew your membership with this agency, make sure that you prepare the following requirements:
Accomplished OWWA Membership Form;
Original Passport;
Certificate of Employment or Contract Verification (2 copies);
Certificate from Company/Employer stating that you are not on the list of employees who are due for termination, cancellation, or resignation;
Membership Fee of OMR 10; and
Personal appearance at the POLO-OWWA office.
How to Apply for OWWA Membership
Now that you have a better idea about the requirements, here is a step-by-step guide on how to apply for OWWA membership or renewal in Oman:
Download the OWWA Membership Form here and print.
Fill up the form with your personal data and employment contract information, as well as details about your legal beneficiaries or qualified dependents.
Sign the form to attest that what you have written is true and accurate. Make two (2) photocopies of the form.
Go to the POLO-OWWA office in Muscat and submit all the requirements.
Pay the membership fee (OMR 10) and get your official receipt. That's it!
Video – How to Renew OWWA Membership in Oman
Check out this video shared by Daisy Mae Ares Tagupa, an OFW based in Oman. In this video posted on her YouTube channel, Daisy Mae talks about how she was able to renew her OWWA membership at the POLO-OWWA office in Muscat:
Frequently Asked Questions (FAQs)
Meanwhile, here are some commonly asked questions — and answers — about applying for OWWA membership or renewal in Oman:
1. To apply for OWWA membership or renewal, do I need to book an appointment in advance?
The official website of POLO-OWWA in Oman does not show any appointment booking requirements with regard to applying or renewing your OWWA membership. This means that you can simply "walk in" while carrying your documents, and you will be entertained.
That being said, booking an appointment may be required in the future. It would be best to visit the official website and social media pages or POLO-OWWA or the Philippine Embassy for the latest updates regarding this matter.
2. How much does it cost to be an OWWA member?
To become an OWWA member, you need to pay a membership fee or contribution of OMR 10.
3. Aside from the membership fee, are there other fees that I need to pay?
You may need to pay other fees depending on your employment status. For instance, if you need to pay for Contract Verification, the fee is OMR 4. On the other hand, if you are processing your Overseas Employment Certificate (OEC), you will need to pay a fee of OMR 1.
4. When do I become a member of OWWA?
As soon as you pay the membership fee and get your official receipt, you are automatically a member of OWWA. That's right! The whole process can be finished within just one day!
5. Will my OWWA membership expire?
Yes. Your initial membership fee contribution of OMR 10 is equivalent to two years of membership with OWWA. After this, you need to apply for renewal in order to keep your membership status active.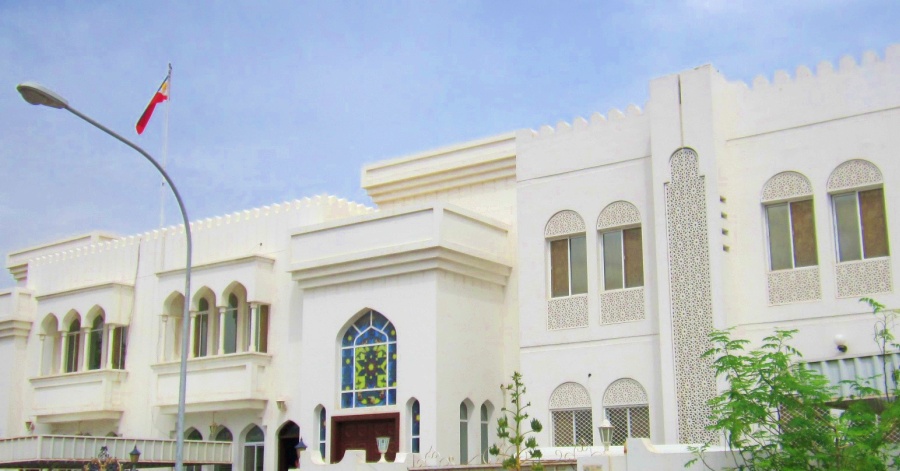 6. Are there any important reminders that I should know?
Yes, here are some things to keep in mind when applying for OWWA membership or renewal:
When filling up your OWWA Membership Form, make sure that all the information is correct. Moreover, see to it that all your requirements are complete. Incomplete documents will not be entertained.
At the POLO-OWWA office, be sure to wear your face mask at all times. Also, try to maintain a 2-meter distance from other people, for everyone's health and safety.
Follow the rules and regulations at the POLO-OWWA office — and the Philippine Embassy in general — at all times.
7. Aside from OWWA services, what other services can I avail at the POLO-OWWA office in Muscat?
Other than applying for OWWA membership or renewal, you can avail of other services at the POLO-OWWA office in Muscat. These include making contributions or changes to your Social Security System (SSS) and Pag-IBIG accounts. Feel free to inquire with the office about these other services.
Summary
Indeed, being an active member of OWWA is a must when you're an OFW. You can take advantage of its programs and services, such as the various training and skills programs. What's more, your family can also benefit, particularly through the agency's educational scholarships for OFW dependents, along with other programs.
And so, be sure to keep track of your membership status with OWWA. See to it that you remain an active member for as long as you are working abroad.
Contact Information: POLO-OWWA Office in Oman
If you have any questions or concerns related to OWWA membership and renewal applications, you can get in touch with POLO-OWWA through the following contact details. Please take note that the office is open from Sunday to Thursday, between 8:00 am and 3:00 pm.
Address: House No. 1405, Way No. 3015, Kharijiyah Street, Al Shatti Qurum, Muscat, Sultanate of Oman
Telephone: +968 2460 5171 (Landline) / +968 7990 5211 (OWWA Oman Hotline) / +968 9355 7931 (POLO 24/7 Hotline)
Email: owwa_muscat@yahoo.com / polomuscat@gmail.com
Website: http://polomuscatoman.weebly.com/
Facebook: https://www.facebook.com/POLOmuscat/
Google Map Location
The POLO-OWWA office is situated next to the Philippine Embassy in Muscat. Here is the location of the office on Google Maps, for your reference.
DISCLAIMER: We hope that the above guide has been helpful, especially if you are planning to apply for OWWA membership or renewal anytime soon. Please note that the above guide is presented for general, information-sharing purposes only. To know more about the latest requirements, fees, procedures, and other details pertaining to OWWA membership applications, please visit the official website of POLO-OWWA in Oman.
READ NEXT: How to Renew Your Philippine Passport in Muscat, Oman