You might be new to Oman. If so, you'd agree that it truly is a beautiful country. But it can be hard to find the right access to information and the Filipino community if it's your first time coming here, whether for work or leisure. The good news is, you can go to the Philippine Embassy to seek help and assistance for a variety of things. But before you do, make sure that you know why you need to visit, where to go, what to do before going and during your visit, as well as things you can expect on your visit – all these
Also Read: How to Renew Your Philippine Passport in Muscat, Oman
Getting all the necessary information you need to visit, contact, and seek assistance from the Philippine Embassy is the first step to know how you can benefit from the Philippine government-assigned mission. If this is what you need, then make sure to read the rest of this guide. Here you will learn about all the basic information you need about the Philippine Embassy as well as tips on how you can avail of their services much easier and more seamlessly.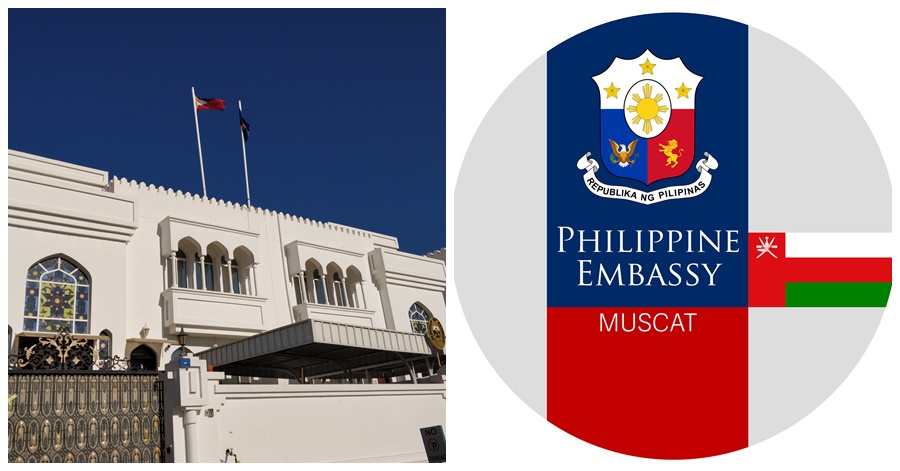 What is the Purpose of the Philippine Embassy in Muscat, Oman?
On October 6, 1980, the diplomatic relations between the Sultanate of Oman and the Philippines were officially established. The Philippines' Ambassador to Riyadh was then accredited as the country's non-resident ambassador to Muscat.
During this period, the Filipino population in Oman was approximately 2,000. As the number of OFWs in the country increased, the Philippine government started to represent Filipino workers' welfare in Oman.
As of 2011, there are around 40,000 Filipinos in Oman who are either descendants of the Philippines or migrants. The country is considered one of the safest places for Filipinos working in the Middle East.
Oman is the tenth most popular destination for Filipino domestic workers hired or rehired between 2006 and 2011, however Filipinos also work as physicians and nurses, as well as sales associates and cosmetologists in the health care industry.
What are the services offered by the Philippine Embassy in Muscat, Oman?
Embassies and consulates of the Philippines can be found in a number of countries across the world. They act as intermediaries for the country's international interests.
The goal of the embassy is to give specialized services to local citizens as well as those from all over the world.
The Philippine Embassy in Muscat, Oman, offers a wide range of services, including consular services (Authentication Services, Notarial Services, Other Consular Documents, Authentication of Consular Documents Issued in the Philippines, and NBI Form Fingerprinting), as well as a variety of other services, as listed below:
Passport
A passport can only be obtained at the Philippine Embassy. In addition to their photograph, applicants must also give their fingerprints and signature.
The Philippine government issues passports to allow citizens to travel freely within the country. The goal of this statute was to preserve citizens' rights.
The state is also in charge of ensuring that all travel-related documents and procedures are valid and accurate.
Filipinos can obtain a Philippine passport even if they have become naturalized in their place of residence abroad.
Travel Document
For Filipino citizens who have lost their passports or cannot get a regular passport, a Travel Document may be issued in its place by the Philippine Embassy. This document can be used by those who need to return to the homeland. Applying for this document may be done in person by an adult applicant, or on behalf of their minor.
NBI Clearance
Online clearance applications are accepted by the Philippine National Bureau of Investigation. For further information, go to the National Bureau of Investigation's website. Only the fingerprinting procedure is authorized to be assisted by the Philippine embassy or consulate.
In accordance with this, the Philippine Embassy can assist anyone who are requesting for an NBI clearance with fingerprinting. Before filing their application, they must first obtain clearance from their local representative.
The applicant will be assisted in rolling their fingerprints and ensuring that the correct spots are highlighted by an officer.
Civil Registration
Civil registry services are provided by the Philippine Embassy in Muscat, Oman. Filipino citizens living overseas must report and register their births, marriages, and deaths. The embassy keeps track of Filipino citizens' births, marriages, and deaths in the Gulf state within the Embassy's jurisdiction.
Visa
The Philippine Embassy's immigration services are available to foreigners and nations interested in entering the Philippines. As a result, they will be able to obtain the necessary documents to enter the nation.
Work visa applications are usually handled by the company. All necessary papers must be filed before a visa can be obtained. Applicants who do not meet all of the visa requirements will have their applications refused. These will be accepted after five working days. Additionally, residents from other countries can utilize this service to:
Consult an immigration lawyer for advice and help.
The availability of papers is required for obtaining national visas.
Visas and work permits for the Philippines can be sought for and submitted online.
Legalization of Documents
Documents that are issued in Muscat, Oman and are used in the Philippines must have a diplomatic notarization from the Philippine embassy or consulate or an Apostille certificate.
Notarial Services
Notarial services are given by the Philippine Embassy in Muscat, Oman, which are comparable to those offered by a notary public in the Philippines.
Notarial services are limited to assisting in the preparation of legal documents. Power of attorney drafts, deeds, and other similar documents are not included.
In a notarized document, embassy employees are not permitted to participate as witnesses.
Overseas Voting Registration
Any Filipinos living abroad who are not barred by law, are at least eighteen (18) years old on May 9, 2022, and are registered overseas voters are eligible to vote in the National and Local Elections under Republic Act No. 9189, as amended by Republic Act No. 10590.
Assistance To Nationals (ATN)
The Assistance to Nationals (ATN) division of the Philippine Embassy responds to urgent requests for consular assistance from Filipino groups and individuals. These acts are dealt with on a case-by-case basis and include:
Observing court proceedings;
Paying visits to inmates;
Meetings with Omani government officials;
Assisting with the return of refugees; and
Coordination with family or next-of-kin in police and immigration matters.
OFW ID Application
The OFW e-CARD is a new ID card that serves as both an OWWA membership confirmation and an OFW OEC.
It replaces the iDOLE OFW ID card, which was criticized for having vague criteria and a photo of President Rodrigo Duterte on it.
OWWA services and initiatives can be accessed via an OFW's e-CARD. Simply present the ID card to the OWWA Regional Welfare Office, Philippine Overseas Labor Office (POLO), Department of Foreign Affairs, Philippine Overseas Employment Administration (POEA), Bureau of Immigration, and Philippine embassies or consulates in the countries where they work.
Where Is the Location of the Philippine Embassy in Muscat, Oman?
The Philippine Embassy in Muscat, Oman is located in Bldg. No. 1041 / 1043, Way No. 3015 Al Kharijiya Street, Shatti Al Qurum Muscat, Sultanate of Oman.
There are ways to get to the Philippine Embassy in Muscat, Oman if you're coming from the Oman Avenues Mall (aka LuLu Mall), which is one of the largest malls in the Sultanate:
By walking via Shari' al-Khaweer, Shari' al-Thaqafah (4.9 km – approximately 1 hr)
By Car via Al Kharijiyah Street (5.6 km – approx. 10 minutes)
Note: The 'Baiza' buses are Oman's most popular mode of public transportation. These are reasonably priced and run along all main highways, including those in the Muscat urban region, dropping off and picking up passengers at any point.
What is the Contact Number of the Philippine Embassy in Muscat, Oman?
A dedicated landline is available at the Philippine Embassy in Muscat, Oman. You can reach them at (+968) 2460-5335 or (+968) 2460-5143. (+968) 2460-5176 is their fax number. You can also reach out to them by email at muscat.pe@dfa.gov.ph.
Monday through Friday, the embassy is open (9:00 am – 1:00 pm).
What is the Website of the Philippine Embassy in Muscat, Oman?
Learn more about the Philippine Embassy's services in Muscat, Oman, by visiting their official website at https://muscatpe.dfa.gov.ph/.
On their website, they list the following Services & Programs:
Consular Services:
Passport
Travel Documents
NBI Clearance
Civil Registration

Report of Birth
Report of Marriage
Civil Wedding

Visa

Temporary Visitor's Visa
Immigrant Visa

Legalization of Documents

Authentication
Notarial Services

Assistance to Nationals (ATNs)

Assistance in criminal cases
Assistance in immigration cases
Repatriation of Human Remains
Assistance to Trafficking in Persons
Verification on whereabouts and condition
Legal service for detained/convicted Filipino nationals
What is the Facebook Page of Philippine Embassy in Muscat, Oman?
The Philippine Embassy in Muscat, Oman, has opened an official Facebook page (facebook.com/PHLinOman/) to interact with more Filipinos in the nation and those interested in travelling for jobs or other purposes.
How to Make an Appointment to Visit the PH Embassy?
The Philippine Embassy in Muscat, Oman limits the number of people visiting the facility at a time. For this reason, the Embassy of the Republic of the Philippines in the Sultanate of Oman through the new Online Passport Appointment System via passport.gov.ph. or you may scan the QR code shown below.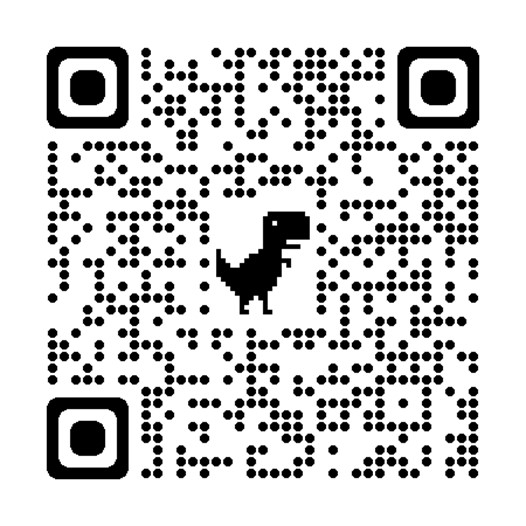 As for consular services, you may book an appointment through https://bit.ly/pe-muscat-consular-appointments.
Reminders:
Passport services
All applicants must complete their booking by filling in all of the required fields. They can also download the required forms and press the confirm button.
After successfully booking an appointment, the recipient of their confirmation email will receive a confirmation email.
For passport applicants with confirmed appointments, they should bring their printed-out confirmation emails or mobile phone when they visit the Philippine Embassy.
All forms and information required for a passport must be brought with the applicant when they visit the Embassy. They may also be downloaded from the appointment application software.
It could take up to eight weeks for the new passports to reach the Philippines.
Other Consular Services
Only passport services can be done online. Non-passport services can be done at any time during embassy opening hours.
All applicants need to do is bring their new passports and other consular documents to the office. They may do so from 8 a.m. to 1:;00 pm from Sunday to thursday, except public holidays.
Assistance to Nationals (ATNs)
For urgent cases, such as those involving physical or sexual abuse, please contact the ATN hotline at 9988-5073.
For those who wish to discuss their issues with the ATN Section, they may do so through the online appointment system (https://bit.ly/2vMEtpV).
For employment concerns, contact the Overseas Labor Office at POLO-Muscat at email: polomuscat@gmail com, (+968) 9355-7931 or (+968) 7990-5211.
Tips When Visiting the Philippine Embassy in Muscat, Oman
Make sure to bring a copy of your appointment schedule (printed/screenshot) on the day of your visit to the embassy. Also, do not be late – forget Filipino time! It is ideal to come in at least 10 minutes earlier than your schedule so that you would be guided on what you need to do when you get there.
If you need to settle a transaction at the Embassy, pay the exact amount, no more no less. The embassy only accepts cash payments, so this is important to note.
Since there's still some social restrictions observed in Oman, be sure to adhere to these:

Bring alcohol or wet wipes for disinfection
Wear your face mask while you are in the premises of the Philippine Embassy in Oman
Observe social distancing
Video: How to Renew Your Passport At The Philippine Embassy in Oman
In this video shared by an OFW based in Oman, we learn about the process of passport renewal in the Philippine Embassy in Muscat, Oman. So, according to the vlogger, all passport applicants, including infants must have an online appointment. After you've downloaded the forms and other documents from the appointment system, you need to print these out and bring them to the embassy for your passport application.
After you receive a confirmation email from the appointment software, you will then have to print the confirmation email or take a screenshot of it and present it to the officers at the Philippine Embassy. Passport renewal in the Philippine Embassy requires personal appearance unless you will be applying for a minor wherein an adult can serve as a representative for their application.
Also, in the video, the vlogger shared some tips on what to do when you get to the Philippine Embassy. Of course, you have to arrive there on time. And you must have all of the required documents on hand. And since there are still some restrictions observed in Oman, we need to be able to follow all these. Some of these include wearing face masks, bringing your own alcohol for disinfection, and observing social distancing. This is to limit the spread of local community transmissions in the country.
He also said that you need to prepare the exact amount for the payment that you need to settle at the embassy because they might not be able to provide change. Also, it's worth noting that the embassy only accepts cash. So this reminder is very important for all. According to the vlogger, renewing your passport at the embassy is not at all difficult if you have all the requirements needed.
And at the same time, you need to carefully follow the instructions provided after you have booked your appointment online. You just need to show up, provide all of the documents needed and pay the fees and the next thing you have to do is to wait for the release of your passport. That's it!
Summary
Muscat is a fairly large city in Oman. It can get intimidating to get around and meet new people, let alone seek assistance or help. With this in mind, it can be quite hard to find information that you need about government services and activities concerning the Filipino community.
That said, the purpose of the Philippine Embassy is to provide all these and many other services which include passports, travel documents, NBI clearance, civil registration, Visa services, legalization of documents, and Assistance to Nationals. The first thing you need to know is the kind of services you require from the Embassy, and from there you can know the next steps and procedures on  how you can get this from our dedicated mission in the Sultanate of Oman.
With this guide on hand, you can find out all of the basic things you need to know about the Philippine Embassy in Muscat.
You can also find this information on the Philippine Embassy website provided in this guide. Now that you have a better idea of all the services provided by the Philippine Embassy and have all the contact information that you need to be able to schedule an appointment and go for a visit.
You can now rest assured that whenever you need assistance or seek government services from the Philippines, you know that the Philippine Embassy will be there to provide all of these for you. Just remember to keep a copy of this guide for future reference.
READ  NEXT: How to Apply for Oman Visa for Filipinos
Contact Information
Embassy of the Philippines in Muscat, Oman
Address: Bldg. No. 1041 / 1043, Way No. 3015 Al Kharijiya Street, Shatti Al Qurum Muscat, Sultanate of Oman
Telephone Number: P. O. Box 420, Madinat Qaboos, Postal Code 115 Muscat, Sultanate of Oman
Email:  muscat.pe@dfa.gov.ph
Website: https://muscatpe.dfa.gov.ph/
Google Map Location
Below is a map guide to the location of the Philippine Embassy Muscat: