Driving one's car in Oman is the most efficient way of travelling the entire country. It is also preferred mostly by the expatriates and residents as they are also eligible to obtain a license. They need to pass the required tests and meet all the requirements.
For those who do not like a car service provided by their employer, they may want to purchase their car. There is a need to make sure that they have a valid driving license.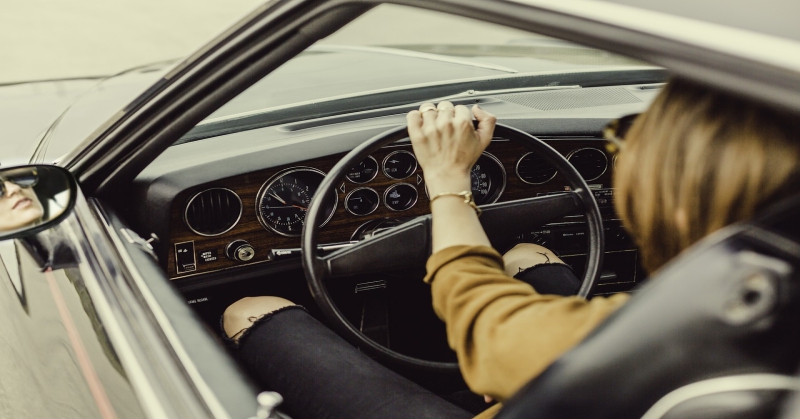 Guide to Applying for a Driving License in Oman
Have you recently moved to Oman as an expat, and you're planning to apply for a driving license? If you come from a GCC country or some select countries, you can easily "transfer" your existing license for an Oman license without having to take a driving test.
Other than those from GCC countries, expats from the following countries are exempted from the driving test: Australia, Brunei, Belgium, Canada, Denmark, France, Finland, Germany, Italy, Ireland, Jordan, Japan, Luxembourg, Lebanon, Morocco, Monaco, Netherlands, New Zealand, Norway, Sweden, Spain, Turkey, Tunisia, United Kingdom, and United States.
If you are not from any of these countries, however, you will need to take driving lessons and pass a driving test before getting an Oman driving license. Licenses are managed by the Directorate General of Traffic, which is also responsible for vehicle inspection, testing, registration, investigation of traffic incidents, and overall road safety. In turn, the Directorate falls under the Royal Oman Police, which is tasked to maintain law and order in Oman, along with managing road traffic, immigration, customs, civil defense, and other matters.
Requirements
Applicants need to be at least 18 years old to be eligible for driving a light vehicle, and at least 21 years old to qualify for a truck driving license. They also need to be physically fit, and to pass an eye vision test done by an authorized optician. Notably, persons with certain disabilities may request for a medical examination if they want to apply for a driving license.
The first step to getting an Oman driving license is to register with the Royal Oman Police (ROP). Below are some of the documents that you need to prepare:
Copy of passport;
Copy of residence card;
Vision test form (approved by an authorized optician);
Blood type form;
Non-objection certificate or letter from sponsor; and
Two (2) photos (with blue background).
Fees
Aside from the above required documents, you need to prepare the fees. Below are the amounts that you need to get ready, depending on the type of driving license:
Driving License Book – OMR 5
Light Driving License – OMR 20
Heavy Duty Driving License – OMR 10
Truck Driving License – OMR 10
Motorcycle Driving License – OMR 15
Permanent Driving License – OMR 40
Step-by-Step Process to Get a Driving License in Oman
In order to obtain a driving license in Oman, take note of the following steps:
Take an eye vision test, to be conducted by an authorized optician.
Obtain a blood group/blood type form from a doctor.
Fill up a driving license application form from the Royal Oman Police (ROP).
Submit the application form, vision test, blood group form, passport, residence card, two (2) photos, and other documents to the nearest ROP Directorate of Licensing and Vehicle Registration (there's an office in Qurun and Seeb).
At the office, you will receive your driving license book, which costs OMR 5.
Take driving lessons with a licensed instructor.
Take and pass the various driving tests: traffic signs, drum, slope, and road tests.
Upon passing the tests, you will receive your driving license, which costs OMR 20.
Oman Driving License Book
While applying for a license, you will receive a driving license book from the ROP. This book contains a list of traffic signs, which you will need to learn and recognize, especially when you take the traffic signs test. This book will also contain your driving test records.
Oman Driving License Tips
Before you apply for a driving license, it's always a good idea to be familiar with the traffic rules in Oman. Below are some basic rules about driving in this country, as well as some tips for passing your driving tests successfully:
Motorists in Oman drive on the right side of the road.
Drivers and passengers must wear seat belts at all times
The speed limits are as follows: 40-80 km/h in cities and towns, 90 km/h on open roads, and 120 km/h on motorways.
When driving on the road, you should always carry your driving license, vehicle registration, insurance papers, and roadworthy certificate.
Practice before taking the driving tests. During sessions with your driving instructor, be sure to take some time to practice the different kinds of tests that you will undergo.
Listen to instructions. Listen carefully to the examiner as you take your tests, and don't be shy to ask for clarifications if you are not sure about an instruction.
Pay attention to Zero Tolerance for Drinking and Driving. Never engage in drinking and driving. Your breath alcohol content should fall at precisely 0.00% to drive your car. There are penalties to pay for this offence.
Learn more about the roads in Oman. The roads in Oman are well-maintained and paved. This is particularly true in Muscat and the neighbouring areas. As per the road standard, it is slightly lower in remote parts or regional parts of the country.
Video: Oman Driving Test
The driving test in Oman is divided into two main stages: (a) the sign test, drum test, and slope test, all of which are done on the same day; and (b) the road test, wherein your driving skills are observed and tested on the main roads.
Basically, the sign test is an oral test, during which an ROP official quizzes your knowledge about traffic signs. This test typically lasts for just a few minutes. Meanwhile, the drum test involves driving forward and backward through a passage, which is flanked by a set of drums on both sides. The slope test, on the other hand, tests your ability to drive in a forward slope.
To give you a better idea about these tests, check out this YouTube video shared by THE URBAN JODI, which features a practice session about the drum and slope test:
Oman Driving License Renewal
The driving license in Oman is valid for 10 years, then it can be renewed at the traffic police headquarters. If you are planning to renew your license, you need to prepare:
Driving license renewal form;
Copy of your passport;
Copy of your residence card;
Vision test form (approved by an authorized optician); and
Your expired driving license.
Oman Driving License Check Online
Need to check whether you have incurred any traffic fines? You can do this by visiting ROP Online Services. All you have to do is enter your vehicle plate code, vehicle number, select your ID type (e.g. civil number, driving license number, or visa number), and enter your ID number. The page will show the traffic fines that you need to settle (if any).
Applying for a driving license in Oman is a straightforward process, and you shouldn't have any problems as long as you follow instructions, prepare the requirements, and pass all the driving tests. In the meantime, here's a list of driving schools in Oman where you can practice your skills before applying for a license.
DISCLAIMER: The above guide is presented for general, information-sharing purposes only. To know more about the requirements, fees, and process in applying for a driving license in Oman, please visit the official website of the Royal Oman Police (ROP).