If you wish to travel in Oman, then you need to know the necessary information on how to acquire a tourist visa before you visit this country. Bahrain, Qatar, UAE, Saudi Arabia, and Qatar are the only visa-exempt countries to visit Oman. If you are not a citizen of one of these countries, then you must get a tourist visa which is valid for 30 days to enter.
Also Read: How to Apply for a Residence Visa in Oman
You may be qualified for an Oman electronic visa that would make everything easier. Acquiring a Tourist Visa to visit Oman is very easy, especially if you have all the requirements needed to comply with the application process.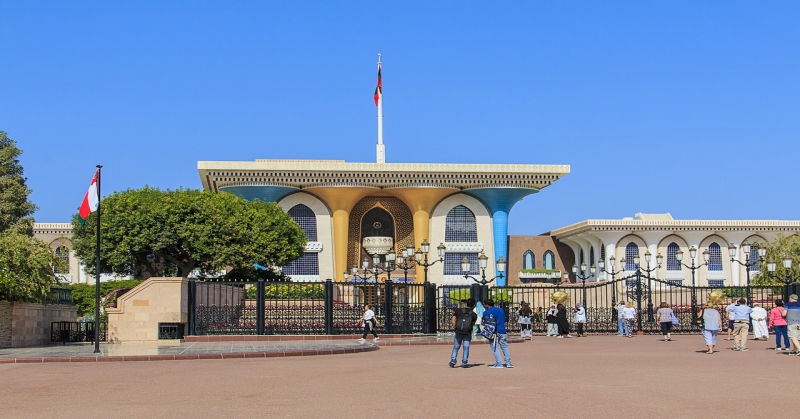 Step-by-step Guide on How to Apply and Acquire a Tourist Visa in Oman
Oman is known as an Arab country in the southeastern coast of the Arabian Peninsula. It is the perfect place for anyone who craves for a fresh and sea air-breathing vibe. Oman is also known for its tasty cuisine and treats, plus their magnificent beaches, beautiful mountainous villages, and amazing UNESCO castles. It is also safe to travel here because the Omanis are polite and kind people. They are one of the safest countries in the Middle East to visit. They are a wealthy country, also with strict moral, legal, and religious rules, which means that any crime is severely punished.
A. Requirements for Oman Visa
The first requirement is to check first if you are qualified for an electronic visa that you can apply online. You can also visit an embassy and register for a consular visa. You can use visa checker for iVisa, type your nationality and pick Oman as your landing place. You will know in seconds if you are qualified for their electronic visa.
The good news is that the electronic visa is available now for all countries on https://evisa.rop.gov.om/.
Second, your passport should be valid, not less than six months from the scheduled date of arrival in Oman. One of the visa rules in Oman is scanning your passport when you apply online and upload it during the process of your application. If you fail to comply this, then your application will be denied.
Lastly, you must have a digital photo of yourself when applying with iVisa. Nevertheless, you should ensure that the picture you submit pass the standards of a passport photo. The background must be white with your face looking straight to the camera. Do not wear any accessories like glasses or a hat unless it is required in your religion. The picture should be taken in the last six months.
Applying for a visa in Oman also requires for you to have your valid email address and payment for the processing fee. The Oman electronic visa will be linked to your passport electronically, and a copy will be sent to your email address too.
The validity of a single-entry visa in Oman is thirty days. It can be extended for another thirty days for OMR20. You can submit your visa application on arrival if it is applicable, or apply at the nearest Oman embassy or consulate in your country, or visit via the Royal Oman Police site: http://www.rop.gov.om/arabic/index.html
Visa application in Oman is straightforward as long as you have prepared all the requirements needed to process your request. It is a fantastic experience to visit a new country, especially if it is as beautiful as Oman. With proper preparation and focus, you can get the visa in no time as long as you have compiled all the requirements before you apply. In this way, your application process online will go with ease.
Image: Pixabay.com