Expats who want to bring their families into Oman, you can apply for a residence visa for them. The type of visa is called a "Family Joining Visa" and this is valid for 2 years. In this post we share some information how you can apply for this type of visa.
Also Read: How to Apply for a Tourist Visa in Oman
Leaving your family and working in a foreign land might sound exciting, but it's not so. After a while, you might become homesick and miss your family. While you can go and meet your family and friends on leave, you get a vacation only once a year.
This is why most expatriates in Oman bring their families through the family residency visa. The visa is granted to wife of the expatriate and his kids below 21 years of age. A foreign wife of an Oman resident is also eligible for a family residence visa, once the Ministry of Interior confirms the marriage.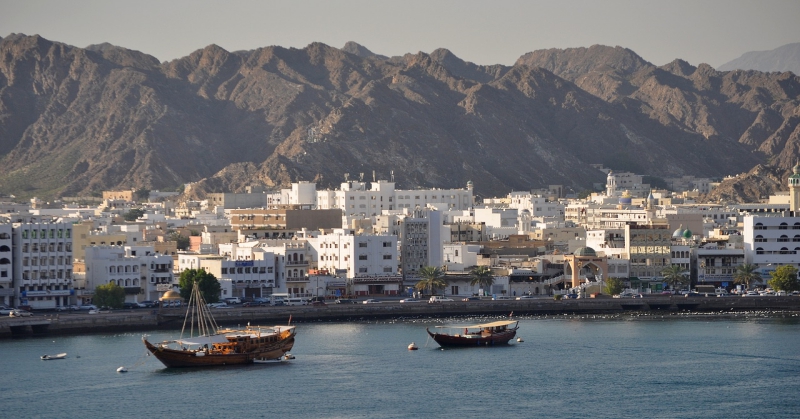 Complete Process of Family Joining & Family Residence Visa in Oman
According to an update on September 2013, any expatriate who plans to bring his family in Oman should earn at least OMR 600 monthly.
A. Validation of Family Residence Visa
The family visa is granted only after the request of an Omani resident sponsor. The visa
Is valid for use within six months of issue
Is valid for two years
Costs OMR 20
Costs additional OMR 50 for non-registration or late renewal
B. Conditions for Visa
The local sponsor should have the full legal capacity and will be held responsible for the residents under the family residency visa. The following requirements should be met
For children under the family visa, they should be less than 21 years of age. Note that their visa expires when they reach 21 years
Any siblings covered under the family visa should be less than 18 years of age
The family visa expires when the local sponsor's visa expires
C. Enclosures
When you are applying for the visa, you need to do it online through the website portal. The application also needs to be endorsed and stamped by the local sponsor and typed in Arabic (for Arab nationals) or English (for non-Arab citizens). Additionally, it should also include the following:
Two photographs sized 4×6 cm each
Copy of the foreigner's (the one who is applying for the visa) passport
Copy of passport and residence of the local sponsor or the expatriate, who wants his family to join
The standard undertaking form. The local sponsor and his employee should endorse the way
Proof of family relationship between the foreign resident and the visa applicant(s)
In case of a foreign spouse, a copy of marriage certificate, which should be endorsed by her country's embassy as well as Omani Ministry of Foreign Affairs
Copy of specimen signature for concerned signatories issued by the Ministry of Commerce and Industry
Copy of personal identity card for signature verification
A medical fitness certificate issued by Ministry of Health for Bangladesh, Egypt, Ethiopia India, Indonesia, Pakistan, Philippines, Sudan, Syria, Sri Lanka
In case the sponsor is not presenting the application, the representative should be Omani, and have written authorization from the Directorate General of Passport and Residence
In case of visa application for a foreign spouse, a certificate from the Ministry of Interior should be enclosed confirming the status of the marriage
Being able to fly & make your family live with you in Oman is a great privilege. However, without knowledge on how to apply for a family joining visa can cause problems & waste a lot of time. Having this in mind would make your application for a family residence visa at ease.