Oman Post provides mail service for all locations in Oman. Residents can get a PO Box number in Oman, which allows for domestic and international mail delivery services.
Also Read: 10 Best Souvenirs in Oman
Oman Post has a long and rich history as part of the country's development, beginning with the first post office opening in Muscat by the British Postal Department in 1856. The department became a part of the Omani government a little over a century later.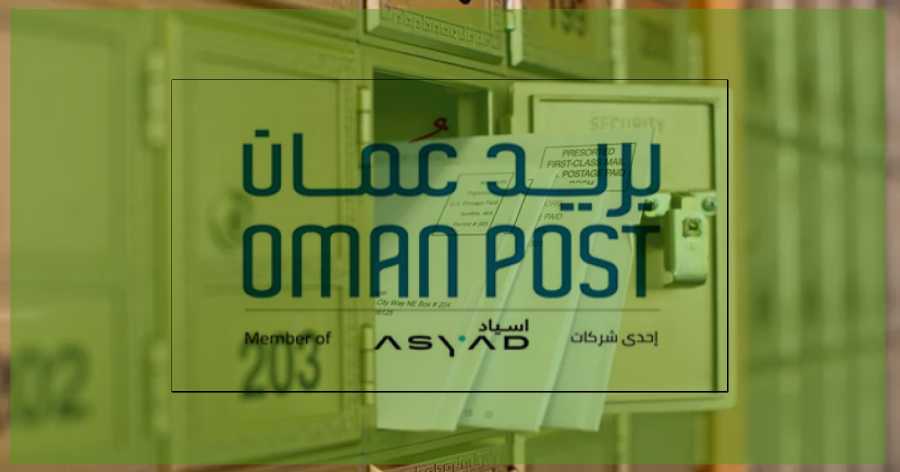 Guide to Applying for a PO Box Number in Oman
Oman does have an address system, but most of the population still uses the traditional method of having their mail delivered to a post office for pickup or delivery by a postal worker.
Oman has no organized system of street names and postal addresses. To receive letters, customers must rent a post office box or use a third-party courier to send and receive mail or parcels, typically through their company's PO Box.
What is a PO Box in Oman?
PO Boxes are available to rent from any post office in Oman. The main post office is located on the Doha Corniche. To set up a PO Box Number in Oman, complete an application form, which is available in all post offices. Apply along with a copy of your ID, and the fee and receive your card for an additional fee.
This will serve as your permanent address for friends, acquaintances, and business associates to reach you from all over the world. You can also receive packages from online retailers and registered mail from anywhere in the world. Oman Post will keep your mail or parcels safely until you ask them to dispose of them or deliver them to you personally, but at an additional charge.
What is the Purpose of a PO Box in Oman?
PO boxes in Oman offer many advantages. To name a few: you get a permanent address, the privacy of your home and private address, mail security as it is physically located inside the post office, and it is securely monitored.
With 93 locations throughout the country, you can conveniently send and receive letters, parcels, and packages with the largest postal services network in Oman.
Requirements
When applying for a private PO Box in Oman, you'll only need to present the following:
Individuals:
Identity card,
passport, or
residency card (for non-Omanis).
Subscription Fees (20 rials annually)
Institutions:
Commercial registration only.
Subscription Fees (60 rials annually)
Step-by-Step Process: How to Get a PO Box in Oman
You can obtain a new Postal Box by visiting the nearest post office or by applying for one online.
Select your preferred P.O Box number
Supply thee details in all mandatory fields
Submit the new subscription form
Settle the fees online (Visa and Master cards only accepted)
Print a copy of the Payment Receipt
Head over to the Post Office to collect your locker key after presenting your ID Proof
Renewal:
Click the P.O Box Renewal link on the Oman Post homepage or access it HERE.
Input your ID Card / PO Box number
Input the number of years to renew
Click 'Submit'
Settle the fees online (Visa and Master cards only accepted)
Print a copy of the Payment Receipt
Oman Post – EPost
The EPost Hybrid Post Box allows you to securely receive both physical and digital mail at the same physical address.
What you can do with your EPost
EPost from Oman Post is a virtual mailbox that allows you to securely receive physical mail and electronic mail at the same address. You can use your own personal email address as an Electronic Mailbox, and with it you will be able to communicate or send greeting cards to anyone in the world.
EPost allows you to do your postal deliveries in an efficient and convenient manner. You can shop online with confidence and receive your private and confidential mail items with full track and trace and the choice to pick up your mail from any Post office in Oman! Link your Utility accounts to your EPost and receive your digital bills directly to your 'inbox'. – Physical and Digital mail in one awesome address!
Features
The ePost Address is permanent and never expires. Once you register for an ePost Address, you can always log in to your account and use it to receive documents such as electricity bills from MEDC.
In addition to receiving digital mail, with an annual subscription of 20 OMR for Personal accounts and 60 OMR for Companies and Institutions accounts, customers can also receive printed mail through the ePost Box. Additionally, they can get a premium ePost address.
You can register to receive SMS alerts when printed mail is received at the post office.
Flexible mail pickup address that is not limited to one post office. You may designate your Virtual Box by choosing the Post office from where you prefer to pick up your mail. The post will text you when you have mail to avoid unnecessary visits to the Post Office.
The possibility to track your mail more easily on the company's website.
When your mail arrives, you can arrange to collect it from the post office by yourself or authorize another person to collect mail on your behalf.
Advantages
Secure: The mailbox allows you to receive your uncontaminated, private, and confidential mail.
Easy Tracking:  The ePost Service offers full track and trace, and the option to pre-set premium delivery services.
All in one: It is possible to receive both physical and digital mail at a given address
SMS: You will receive daily SMS reports on your cell phone if any unread messages are delivered to you before 6 PM every day.
Location Flexibility: You can choose to pick up your mail from any Post office location in Oman
Easy Registration: Oman Post offers two ways to receive your mail: you can log in to the ePost.om system at www.ePost.om/yp or visit any branch of the Oman Post Office.
For All: If you're a resident of or business registered in Oman, you can apply for an e-post account.
Life Time: Even though Virtual Post Box subscriptions lapse after one year, the ePost address remains valid and document delivery continues uninterrupted.
Frequently Asked Questions
When is the renewal date and what are the renewal fees?
For subscribers who subscribed before 20 October 2019, the subscription ends on 31 December each year. For subscribers who subscribed on or after 20 October, the subscription ends on the same date of the following year.
How do I request a Postal box key replacement and how much does it cost?
To report a lost key at your local post office and pay the appropriate replacement fee, kindly present your identification card, a report of loss, and 10 rials of cash.
What is a Postal parcel?
This postal service is for sending parcels weighing up to 30 kg starting at a weight of 2 kg. The service code starts with the letter (C) and it can be tracked. In case of an undelivered parcel, you will be notified by text message if the post office cannot deliver the parcel to you. After 30 days, any undelivered inbound or domestic parcel will be returned to its source country.
What are the parcels forbidden items?
Tobacco, narcotics, and substances that affect the mind.
Materials that are by their nature or packaging method may endanger workers, land, other parcels, or any postal equipment.
Explosives, flammable materials, or any dangerous, toxic, or similar substances
Charcoal, tarpaulin and batteries
Moral or immoral material
Parcels that contains liquid substances such as perfumes, oils, the water of all kinds, etc., and motorcycles such as the scooter, and all these kinds of bikes that are carried/ work on batteries
Coins, banknotes, cash documents, bearer's chargeable bonds, platinum, gold, silver, whether manufactured or not, precious stones, jewellery or any high price materials, and all matters related to personal government documents such as( passport – ID card)
Fast perishable food, suspicious grass and cans
Live animals and their parts
Human remains or ash
Are boxes or packages available for shipment in post offices?
Available boxes include the 600 Baisa box, the 800 Baisa box, and the one Rial box. Prices are as follows: 600 Baisa, 800 Baisa, and one Rial.
Can I track my shipment?
Yes, the Tracking feature is available on Parcels and you can see the status of a shipment by entering the parcel number into the Track Shipment feature on the Oman Post website. To view the parcel number, go to My Parcels under Menu in Parcels. If a Delivery Confirmation Number was provided by your shipper, you may enter that number instead to track your package. For small packages, please allow at least one day for us to process your request.
Who is responsible for packaging and materials processing?
The sender must pack the shipment carefully to ensure safe delivery. In addition, the sender must fill out any customs declaration forms needed and attach them to the shipping box. The sender should also make sure the address given is complete and correct.
What are the features and benefits of Home Delivery Services from Oman Post?
Home delivery services from Oman Post offer a number of convenient features to customers. It helps you save money on shipping charges, time, and effort.
Security: The Home Delivery Services offer protection for your mail and avoid any loss or misplacement of your important documents and packages.
Consistency: If you decide to move home, your PO Box remains the same, but you need to notify Oman Post of your new address.
Convenience: Postal delivery can be scheduled to arrive at regular intervals or be sent on an as-needed basis.
What is the Oman Post Mail Service (ePost) from Oman Post?
The service combines several services from Oman Post, enabling customers to receive and track various postal items without having a physical mailbox. Subscription fees are the same as regular PO boxes.
What are the advantages of ePost?
The most important features:
You have an address associated with your civil number forever
Annual subscription of RO 20 for individuals and RO 60 for institutions and companies, you can use postal services such as receiving postal items, with the possibility of obtaining a featured postal address.
You receive a text notification when your mail items arrive.
Receive your postal purchases from the post office specified by you with the ease of changing the place of receiving through the company's website.
You can track your mail items easily from the company website.
When your mail arrives, you can collect it yourself or authorize another person to receive it
Can I connect my ePost to my forward mailbox?
Yes, you can receive your mail through the forward mailbox, and you can still enjoy the benefits of ePost. Forward mailbox (20 Riyal) and ePost (20 Riyal) fees must be paid annually.
Are ePost services available to companies and the government?
Yes, it is also available for citizens and legal residents.
Summary
There are no houses, offices, or apartment complexes that have a PO Box Number in Oman. As a result, if you intend to send and receive mail in a PO Box, you will need to get one from Oman Post.
Postal services in Oman are fast, secure, and reliable. So, it is no surprise that most companies and businesses choose to use this service as a way to help their clients and customers. Many of these PO Box companies even offer a range of other products and services such as Mail Forwarding, Purchase orders and document scanning, to name but a few.
With this guide, you should be able to make the application procedure for a PO Box with Oman Post as simple and stress-free as possible. Also, if you believe this information will be useful to your friends or family members, please share it with them!
READ NEXT: Guide: Living and Working in Oman
Contact Information
Oman Post Head Office
Address: Next to Muscat International Airport, Sultan Qaboos St, Muscat, Oman
Tel. No: +96824922000
Website: https://omanpost.om/
Email: customers@omanpost.om
Google Map Location